Last Updated on
Leave it to a barista from the non-stop party city of Las Vegas, Nevada to master the art of adding food coloring to their latte foam to create what you see here – some truly stunning rainbow latte creations!    

A fine young fellow by the name of Mason Salisbury is a Las Vegas barista who works at Sambalatte, has caused quite a stir with his "free pour latte art" on his Instagram feed called ibrewcoffee.
By using a combination of great latte art-making skills as well as a bit of colors these lattes are almost too pretty do drink – but drink them we must!  😉
The Original Bialetti Moka Express – 3 Cup Stovetop Coffee Maker With Safety Valve – Brews 44 Ounces
Vehhe Metal Straws Drinking
Update International (Ep-12) 12 Oz Stainless Steel Frothing Pitcher
The key to making this type of rainbow latte art (and latte art in general) is to be very careful, and use a steady hand to capture some interesting swirls and shapes.
If you're really good you can design animals (like the swan in the latte above) and basically anything you can dream of, as long as you have the skills behind the brewing and the pouring.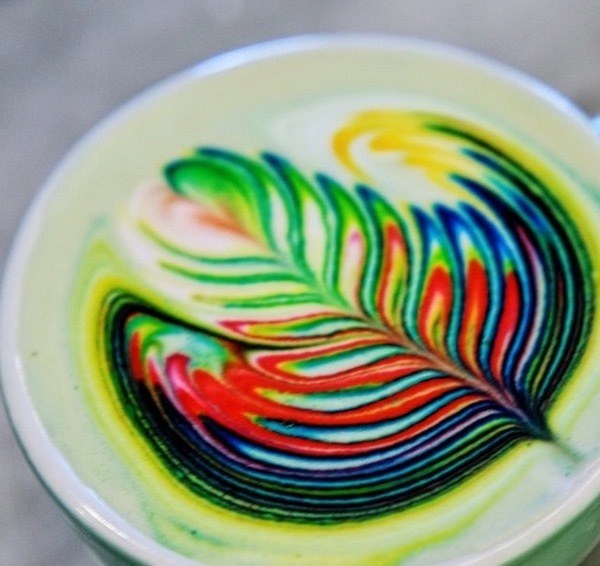 At Sambalatte, Mason uses his own skills to demonstrate to budding baristas how to make their own rainbow lattes, and inspiring and motivating up-and-comers to create their own magical works of latte art!
Ok, so how do you make amazing rainbow latte art like this?
If you can make latte art, then you're halfway there. 
Here are a couple of videos on free pouring to get you started!