Last Updated on
QUICK STATS
DIMENSIONS: 7.2 X 4.5 X 14.5 INCHES
WEIGHT: 10 POUNDS
SHIPPING WEIGHT: 11 POUNDS
MODEL NO: 886
GRIND SPEED: 1.6 – 2.2G/SEC
BEAN HOPPER CAPACITY: 8 OUNCES/230G
GROUNDS BIN CAPACITY: 6.3 OUNCES/180G
BURRS: 54MM CERAMIC
ACCESSORIES: BEAN HOPPER EXTENDER AVAILABLE
GRIND SETTINGS: 230
BARISTA LEVEL: ADVANCED
WARRANTY: ONE YEAR
OUR RATING: 4.9 STARS OUT OF FIVE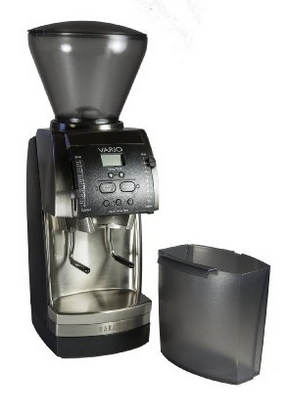 In this review of the Baratza Vario 886, we are here to determine whether this compact, professional-grade grinder is a worthy machine that will suit your home brewing or commercial brewing needs.
Firmly in the expensive end of the burr grinder family, the Baratza Vario is well known to professionals and enthusiastic amateurs alike.
It is decidedly not cheap and you will be, rightly, expecting a lot for your money.
So how does it measure up compared to other machines and is it one of the best burr grinders in its class?
The Looks
The first thing that everyone says about this machine is that not only does it look the business, it feels it too.
Weighing in at around about ten pounds, this is more the Arnold Schwarzenegger than Ryan Gosling of kitchen appliances, but we'd rather show a pic of Ryan – you get the idea, right?  
In other words it is not going to suddenly give an oscar worthy performance right off your kitchen counter just like some units like some of the flimsier machines do.
It is a reassuringly sturdy looking piece of metal, which gives off strongman vibes and does not look like something that will be easily dented, damaged or intimidated!
That said, it does not over occupy its space either and has a slim, svelte and elegant design. Built for serious and professional use, this is just as at home in a domestic kitchen as in a small coffee house.
The Performance
The holy grail of mid-priced home use coffee grinders, the ceramic burr grinder is the all important must have item for the truly serious coffee aficionado who loves their espresso at home.
The Vario 886 has 54mm ceramic burr grinders to ensure a really consistent texture, no matter which of the 230 settings you decide to go with.
The grind is mega smooth and the ceramic burrs boast a sharpness that metal blades can only dream of.
Anything from coarse grinds to super fine espresso is accomplished with ease in this machine.
It really would be almost a shame if you were only going to stick with the same grind again and again. 
Getting to know which of the multiple settings suits you best may take some time and practice though!
If you do want to program in the options, there are three programmable digital buttons and also a timer on the unit as well as a one touch dosing function, to speed things up a notch.
Best Burr Grinders For Home Use
Here are some of the best burr grinders for home use according to our editors!
How it looks
Name
Price
Features
Buy Now

Baratza Encore Conical Burr Coffee Grinder
$$$

8 oz bean hopper, 5 oz grind bin
40 different grinding settings
Gateway grinder to higher end grinders

Capresso Infinity Conical Burr Grinder
$$

Wide grinding range
Holds up to 8 ounces of beans
Clearly labelled, easy to use
Stylish burr grinder for the kitchen

Hario Mill Slim Manual Grinder
$

Portable and compact
Ceramic burrs
Elegant glass housing
Removable Handle

Rancilio Rocky
$$$$

50 mm burrs
High caliber home grinder
Variable grind settings
Quiet direct drive motor

Breville Smart Grinder Pro
$$$

Conical burrs made with stainless steel
60 grind settings
Grind directly into porta-filter
Precision electronic timer
Waste Not Want Not
To minimize waste and stale coffee, it is designed to only have minimal leftovers in the grounds collection bin (which offers a capacity of 8 ounces).
If you would rather dose directly into your machine's porta-filter, Baratza have also included their porta-holder, so you can use this if it is the dispensing option you prefer.
You could play around for hours trying out all the different grind settings to find the blend just to suit you and it will be time well spent.
The accuracy of the settings and the consistent, reliability of the grind makes this model a pleasure to use.
A Few Cons
It is actually hard to find bad things to say about this machine. There are a few words of caution about allowing the grinder to be "broken in" properly before peak consistency is gained.
It takes about one pound's worth of grinding beans before its duck is broken, so to speak.
It may also be worth purchasing a product called Grindz, which is a coffee bean grinder cleaner, made for loosening the coffee that gets trapped in your machine.
As well as being useful, obviously for cleaning it after use, it could be an idea to run some of this product through your new grinder BEFORE letting it loose on your precious coffee beans.
This is in order to break in the machine fully, so that by the time you introduce it to your sacred coffee, it will be at optimal functioning level. You should only have to do this once.
Customer Quotes
"This just looks fantastic and better still, well made. Unlike some of the cheaper grinders, it has a real solid feel to it and the grind quality has not let me down yet – recommended."
"The sheer number of options for grinding is actually a little bit exhausting! That's the only negative thing I could think of about it. Consistency of the grinds is fantastic, nothing else comes close. Best burr grinder I have owned so far."
"Not cheap but worth it. It does take a little while before the 'clumpiness' of the grinds wears off when you first get it – but it does and when it does it is absolutely brilliant."
"I did have to contact customer services at Baratza initially, to iron out some slight issues, but they were friendly and helpful. Overall I would say this is a really good buy, if a little on the expensive side. It was well worth it though."
"This has totally revolutionized my espressos. I never thought a grinder could make such a big difference!"
Worth It?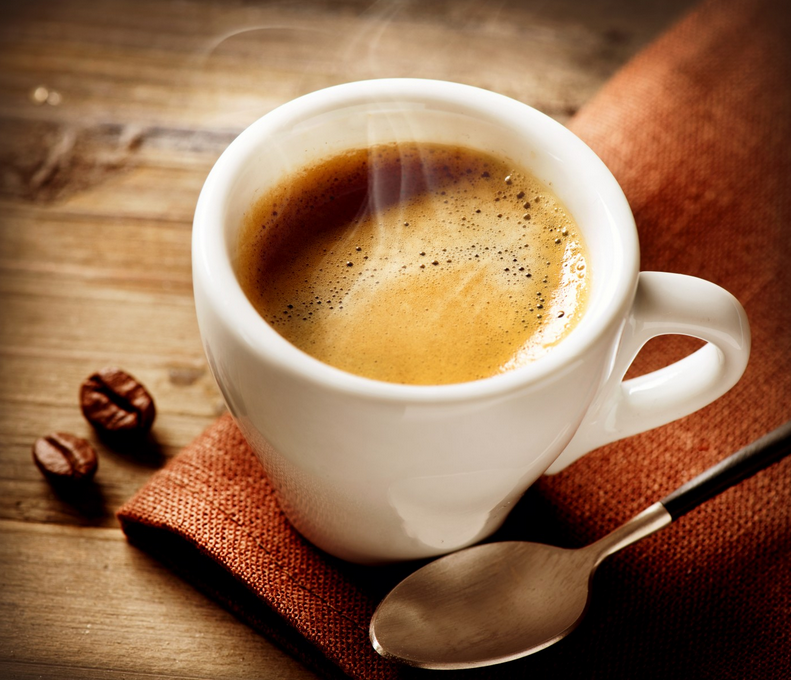 This is probably one of the best burr grinders that can be purchased in this price range, for consistency, reliability and range of grinds.
It is a sleek yet heavy duty design that stands neatly in any kitchen. It is definitely of top professional quality and probably for the more experienced baristas out there – both professional and amateur.
You will want to spend time getting to know this machine and all that it can do in some detail.
Good things have been said about the customer service and most customers are happy with their purchase.  
As the quality of the bean grinder you own is far more important than the standard of your coffee maker, it would make sense to buy this model if you can afford to and if you are after a top level burr grinder with a lot of options.
Overall, it scores 4.9 stars out of five by us.  As close to perfect a grinder as one can reasonably expect.