Last Updated on
Playing around with your Aeropress and trying out as many recipes as possible is definitely fun, but you know what else is fun?
Trying to make a coffee just the way champions do!
In this post, find out what does it take to create one of the best Aeropress coffees you've ever tasted, and even how to do it yourself.
It's most likely that you already have the skills, but you just have to take your technique to another level – and that's exactly what you'll improve after reading this post, so stay tuned!
Best Aeropress Recipes
Let's get into it!
---
Championship Winning Recipe 2018
Carolina Ibarra Garay is the Aeropress champion for the 2018 year. With her coffee choice and her recipe, Carolina won the 2018 World AeroPress Championship, and here's the recipe she used!
The recipe in steps:
Set the water temperature at 85 C
Prepare the filter paper and grind the coffee
Pour 100g of water for 30 seconds
Stir carefully yet vigorously with a wooden stick for 30 seconds
Put the filter on the cap, flip the Aeropress and press into a glass for 30 seconds
Don't preheat the serving vessel
Top up the brew with a 60g of 85 C water and 40g of room temperature water
Coffee Used: Mugaya AA from Kirinyaga, Kenya
Coffee Weight: 34.9g
Roaster: Single O
Filter: Paper filter
Grinder Used: Mahlkonig EK43S
Grind Size: 8
---
Championship Winning Recipe 2017
The winning recipe of the 2017 World AeroPress Championship comes from Paulina Miczka from England, and here's exactly how she became a champion.
The recipe in steps:
Put 35g of coffee in Aeropress
Add 150g of water for 15 seconds
Stir for 20 seconds
Put a filter cap on (with pre-wet filter) in place
After 30 seconds, flip the Aeropress and start pressing
Press for 30 seconds and then stop pressing
You should have 90ml of concentrated brew
Add 160g – 200g of water
Coffee: 35 grams
Water: 370 grams at 84 C
Brewer: Inverted
Filter: Paper filter
Unfortunately, the coffee brand wasn't revealed.
---
Inverted Method
The inverted method is a very common method that became popular because of the immersion that allows the baristas to leave the coffee emerged in water for as long as they wish.
This results in a thicker and bolder taste, depending on the time coffee spends in the water.
The recipe in steps:
Insert Aeropress plunger partway
Put it upright with the back of the plunger on the counter
Remove the filter cap
Pour coffee in the Aeropress
Add hot water
Add a paper filter
Lock the filter cap in the Aeropress
Flip the Aeropress and press it
It's a simple yet very effective method which is commonly used by Aeropress champions.
---
Iced Aeropress
If you're a fan of iced coffee, you can make one using your Aeropress by following the next steps.
The recipe in steps:
Prepare Aeropress and ice
Put the Aeropress in an inverted position (the inverted method is used)
Place the plunger in the Aeropress under the 3 marking
Flip the Aeropress assembly and place it on a scale
Add 18 grams of coffee in Aeropress
Add about 30 grams of boiling water
Use brew paddle to pat the grounds down
Let bloom for 30 seconds
Add water in small circles to match 138 grams on the scale
Rinse filter
Stir 10 times
Flip the Aeropress and press it
Serve it in a glass with about 87 grams of ice
Up next…espresso style!
---
Espresso Style
Even though Aeropress isn't capable of creating a traditional espresso, there are a few recipes that create a short and intense cups of coffee, very similar to espresso – hence the name of this recipe.
The recipe in steps:
Rinse and place a filter of choice in the filter cap
Insert the plunger halfway in the Aeropress
Bring clean and fresh water of 90 C
Grind your coffee at fine setting and pour the grounds into Aeropress
Put the Aeropress on a scale, zero it, and get a timer ready
Start the timer and pour 55g of water for 10 seconds
Grab the Aeropress and shake it in a circular motion for 15 seconds
At 0:25 mark, attach the filter cap, flip the Aeropress and press it
By the 0:30 mark, you should've pushed the coffee out
Up next…if you're using low acid coffee, try this!
---
Low Acid Coffee Recipe
Low acid coffee has more mild flavor profiles in comparison to some other coffee types, and this recipe will help you get the best flavor out of low acid coffee.
The recipe in steps:
Get your scale and timer ready
Grind 15 grams of coffee
Place two rinsed filters in Aeropress
Add 225 ml of boiling water briskly
Make sure to place a plunger to create a vacuum
At 1:00 mark, remove the plunger
Break the crust gently with a spoon
At 4:00 mark, flip the Aeropress and press it
Decant and the coffee is ready
Now, if you want a little more coffee (or a lot), try this!
---
High Volume
Aeropress was designed for a single cup of coffee, however, some baristas are able to create full-size cups of coffee, and this recipe shows you how.
The recipe in steps:
Boil about 500 ml of water to reach a temperature of about 93C
Weight 36g of coffee and grind it using the medium setting
Set Aeropress for an inverted method
Put coffee in the Aeropress
Set the timer for 2 minutes
Bloom with a small amount of water and stir
Fill the Aeropress till the top with just a bit of space left for stirring
Then fill the Aeropress till the top and leave it to steep
Place the filter cap, flip the Aeropress and press it
Dilute to approximately 430 ml for a high volume Aeropress
Now, let's get a little bit crazy. 😛
---
Experimental
If you feel like experimenting with your Aeropress and trying out a recipe you've never tried before – this experimental recipe comes from a Floris van der Burg, a Dutch Aeropress Champion of 2015.
The recipe in steps:
Prepare the Aeropress, scale and a timer
Cold bloom 30 grams of water at 15 C
Pour 160 grams of water at 71 C
At 3:00 mark, flip the Aeropress and press it for 30 seconds
The recipe is easily customizable and you can play with the amounts and the style to find a flavor you'll like.
---
Fruity Coffee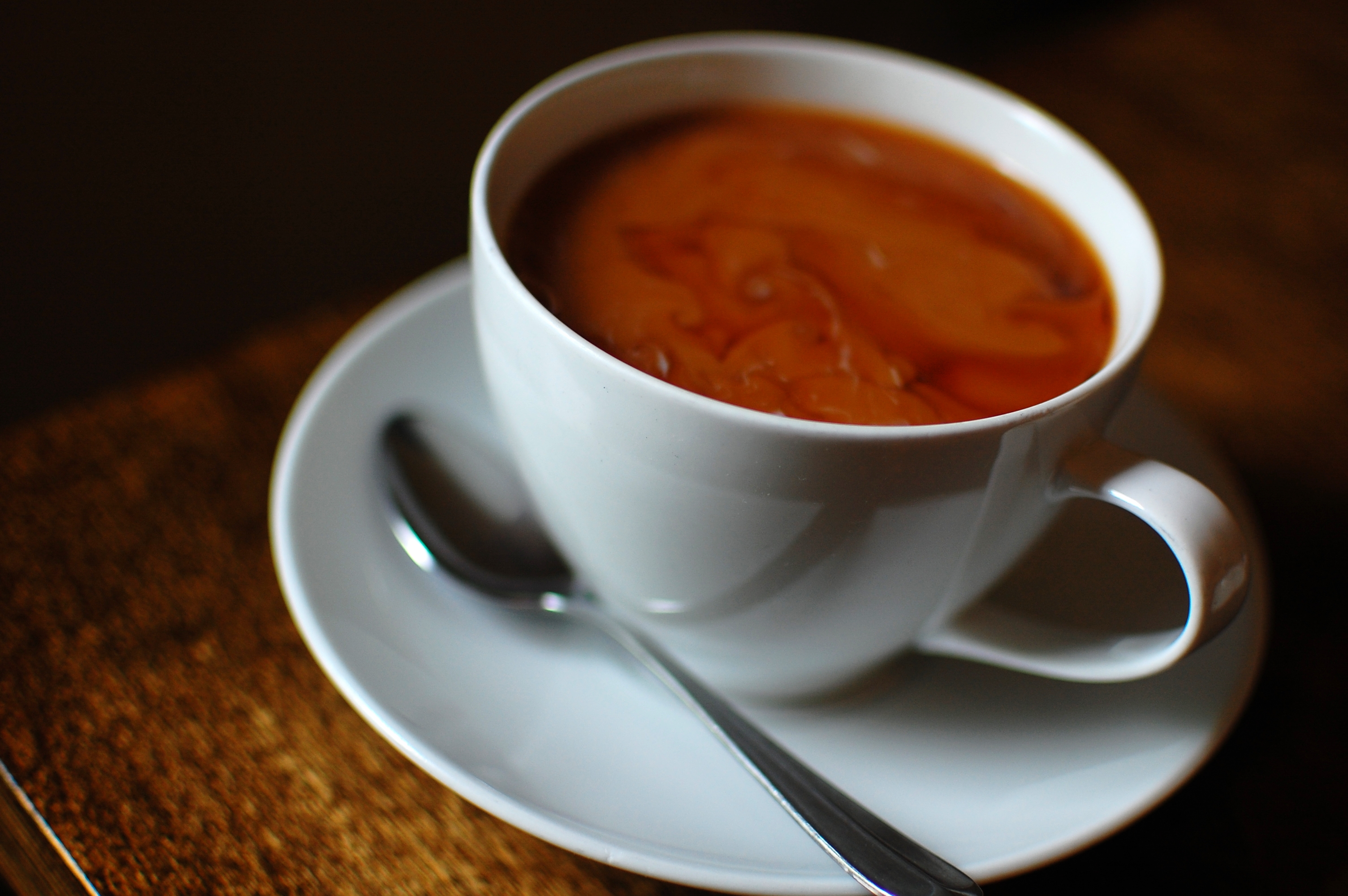 If you're a fan of fruity coffees, using an Aeropress is still a great choice, with just a bit different technique.
The recipe in steps:
Prepare Aeropress, scale, and a timer
Grind the coffee and put it in the Aeropress
Add 100g of water at 96C for 30 seconds
Stir the water
Add another 100g of water and place the cap on the Aeropress
Wait until 2:00 mark
Press Aeropress for 20 to 30 seconds
Now, on to the most commonly used method for making Aeropress coffee.
---
The Most Common (Standard) Method
The most common standard method with a standard technique is the best way to get a flavor you know you will love, in just minutes.
The recipe in steps:
Prepare Aeropress in standard position
Add 15g of coffee to Aeropress
Start the timer and immediately top with 255g of water
Stir 5 times in clockwise
Stir 5 times anti-clockwise
Cap Aeropress with a plunger
At 1:00 mark uncap the Aeropress and stir again
Recap Aeropress and press it for 45 seconds
---
Conclusion
Depending on your mood and your coffee need, in this post, you'll find different recipes from the one champions use to the experimental method.
You will even find recipes for different coffee types, but also how to hack the Aeropress and get a full cup of coffee.
We recommend giving every one of these a try and in case you don't like the flavor – play around with the settings and timing a bit.
Nothing is set in stone, and while these recipes might be a great fit for some people, it might take a bit of customization for others.
Both Championship recipes are truly amazing if you follow the instructions closely so you are able to get the exact same Aeropress coffee that has won the championship for a reason.
We'd like to know which did you prefer more, a 2018 or 2017 championship Aeropress coffee, so feel free to leave your thoughts down below in the comments after trying them out!