Last Updated on
By: Know Your Grinder
QUICK STATS
SHIPPING WEIGHT: 10.4 OUNCES
CAPACITY: 6 TBSPS OR TWO MUGS WORTH
MATERIAL: STAINLESS STEEL
PRICE: AROUND $15
GRIND TIME: 1 MIN 20 SECS APPROX
OUR RATING: 4.7 STARS OUT OF FIVE
Bru Joy Portable Coffee Grinder Manual, Spices Miller, Ceramic Burr Stainless Steel, Aeropress Compatible
Not everything in life has to take batteries, or comes with a power source.
Ever since the advent of electricity, debate has raged about whether it is just better to do it yourself.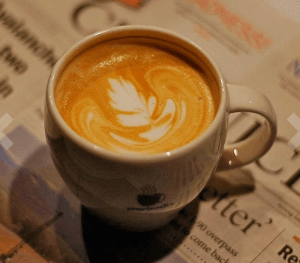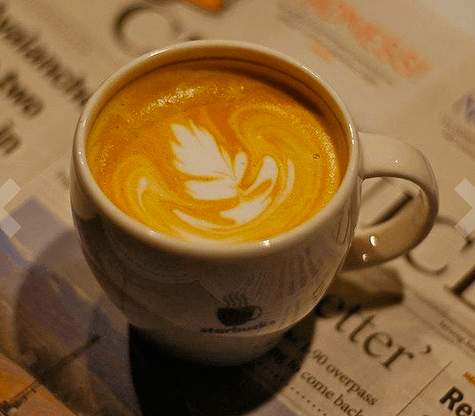 In most cases, the answer is a resounding "Sounds interesting, but no thanks!"  
It seems that we've gotten our automated devices, and going back to doing certain things manually seems like going backwards.  
Electric burr coffee grinders can do the same job 10 x faster, so why bother with a mill grinder at all?
But, as it happens with a coffee grinder like the Bru Joy here, the answer ought to be a "yes".
When it comes to coffee, the anticipation of the aroma of coffee is worth the wait of the grind.  Not only that, grinding slower is actually better for your coffee beans.  Its a proven fact!
Hario Ceramic Coffee Mill – "Skerton"
Brillante Manual Coffee Grinder – Superior Burr Design For Consistently Brewing Espresso, Pour Over, French Press & Turkish
Hario Ceramic Coffee Mill"Canister"
Slower Is Better, When It Comes To Grinding Coffee…
Yes indeed, sometimes slow is best and the feeling of having time to hand grind the beans gives a moment of détente, in an overly busy and hectic electronic lifestyle.
Yes, using a grinder like the Bru Joy here may take longer, but it is not dependent on the "grid".  No electricity for this little baby! 
And, because it doesn't use a power source, the Bru Joy handheld manual coffee grinder is also a very quiet experience.  
This might be a consideration for those living with light sleepers or fussy neighbors.  Sure, it may take an extra minute but it is a minute well spent!
Easy To Use, Portable Grinder
Maintenance with the Bru Joy is a snap. There are just a few simple parts, and they're all able to go in the sink, should you want to give your Bru Joy a deep cleaning.
The Bru Joy is also super portable. Perhaps you like making coffee while you're off camping, this grinder is perfect.  
There's no outlets in the wild, but if you're packing your bags to head on a trip, and sitting by a tranquil lake and drinking a nice cup of home made coffee is your thing, the Bru Joy is there for you.
The Big Question
The big question many coffee lovers ask when it comes to handheld coffee grinders like the Bru Joy here is: does the coffee taste better when you grind your beans using a hand held grinder?
The fact is, grinding by hand is one way to make your coffee taste better.  As we mentioned, the slower grind does benefit the taste of the beans, because a cool grind preserves the flavor of your beans.  
Heat adversely affects the flavor, especially with blade grinders, which sort of slash up your beans and this process creates heat.
Heat evaporates the oils in your bean and actually damages them as well, so that's why a handheld coffee grinder trumps a blade grinder every time.
The Bru Joy manual grinder here also uses a steel conical burr set, which is the ideal burr set for grinding coffee beans.  
Why Get The Bru Joy Manual Coffee Grinder?
To be frank, the design of this handheld coffee grinder by Bru Joy isn't particularly unique.  
There are several handheld grinders using the exact same design, right down to the little window at the bottom of the grinder.  
On the other hand, not all manual coffee grinders that look like this manage to hit all their marks when it comes to the design, the construction, and the overall functioning of the device.  
The Bru Joy does manage to get these things right.  
Taken on its own merits, the Bru Joy is a nice little coffee grinder.  
Sure, on the downside it doesn't hold a lot of beans – just enough for a couple cups of coffee at one time – and some people aren't big fans of manually turning the crank themselves.  
We do think there's more pros than cons here.  If you love making French Press coffee, Aeropress, or Chemex (any kind of pour over really), the Bru Joy is great because you can grind directly into it.  
The burrs are adjustable, so you can change your grind size as needed.  
Again, we'll mention that it's portable and there isn't much glass involved so if you drop it it isn't necessarily the end of the world.
Alter Ego Is A Spice Grinder
Of course, you can use it to grind all your spices, nuts and herbs as well as coffee beans and washing it does not have to be an anxious dance around the electrics because there aren't any.
We do recommend that maybe you should pick one or the other when it comes to spices or coffee.  
It is a coffee grinder, but there's nothing stopping you from using spices except the mingling of the tastes that you may not appreciate so much.  
The Price Is Right
At only only about $15 , this seems like a modest price to pay for a durable and long lasting grinder that is every bit as good as the far more expensive electric ones (but slower), sitting coyly on your counter until its presence is required.
The Bru Joy handheld manual coffee grinder is a must have for anyone who wants – nay demands – fresh coffee while they are on vacation.  
Also, if you're accident prone, this grinder makes life a bit easier as there aren't many accidents to be had with a slow turning manual grinder (unless you have wrist troubles).  
The bottom line is the Bru Joy is great – 4.5 STARS!
Hamilton Beach 49980A Coffee Maker, Single Serve Black/Stainless Steel
Freshroast Sr500 Automatic Coffee Bean Roaster
Breville Bes880Bss Barista Touch Espresso Maker, Stainless Steel