Last Updated on
By: Know Your Grinder
QUICK STATS
Grinds coffee quickly and efficiently (8.5 ounces of beans at a time) – perfect for coffee lovers who are constantly on the go

Four conveniently labeled grind categories – Extra Fine, Fine, Regular, and Coarse

Luxury coffee grinder which is still relatively lightweight at around 8 pounds

Compact and easy to store away

Grinds automatically for you for 5 to 60 seconds

Conical burr design usually found in superior coffee grinders

Designed to grind slower for better flavor as a result of less heat and friction

Sealed see-through grinds container holds up to 4 ounces of grinds at a time

Heavy duty housing made of die-cast zinc

100-watt motor

In order to work, the bean container needs to be locked into place – added safety
If you are looking to get yourself a good quality electric burr coffee grinder for less than $100, you might be a little hard pressed for options. 
Most burr coffee grinders with a decent reputation for quality tend to cost two or three hundred dollars, or higher. 
This is particularly true if you want one with a conical burr set, as that, once again, raises the price.
Luckily, the Capresso Infinity Conical Burr Grinder is here and you can still get it for under $100 if you know where to look.
Grind Consistency
The Capresso Infinity offers great consistency of grind, an elegant modern style, and high overall quality, and all for under $100. 
For its price, this awesome burr grinder covers all the bases when it comes to producing a grind that is perfect for espresso making, drip coffee brewing, French press making, and just about any other brewing method you can name. 
Best Burr Grinder Under $100?
There is a fine line between a grinder that is cheap and does the job in terms of giving you a simple way to grind coffee beans at home in the hopes of producing some decent coffee, and a grinder which truly delivers a high quality grind for any of the most popular brewing methods (eg. drip, French Press, espresso).
Sure, you can get by with some grinders, but they might not be exactly what you're looking for.  Some say compromise is a good thing in life, but when it comes to our coffee – sorry, not going to happen! 
The real question here is, if you are on a budget, is it necessary to compromise a little bit in terms of grind quality?
Check out this video review of the Capresso Infinity to get another perspective from one of its users.
Commercial Grade Grinder?
One of our friends at a local coffee shop up in Canada decided to see if they could incorporate the Capresso Infinity into their coffee shop, in order to test out the Capresso Infinity's grinding skills on the general public.
We figured that after a week or two of grinding beans and making coffee for the general public would give us some useful information on what people were saying about the Capresso Infinity. 
We were interested in the word on the street.  On the Capresso's Amazon.com product page, the Capresso Infinity is advertised as a commercial grade grinder. 
We wanted to put that claim to the test as well, since we have fairly stringent rules as to what we think "commercial grinder" really means.
Here are some of the best burr grinders for home use according to our editors!
Bestselling Coffee Grinders
The Results
We actually gave one Capresso Infinity to our friend who owns the coffee shop, and another to a staff member who is a student and drinks a lot of espresso. 
After a few weeks, we checked in with these two coffee fiends to get the story on what they thought of the Capresso Infinity Conical Burr Grinder.  Here's what they reported back to us:
Goran Novak, Café Manager: "I was actually surprised that the Capresso Infinity was able to keep up with our customer's demand throughout the day, as we have a lot of traffic coming through our shop and everyone seems to want something different. 
Now, I will admit I didn't always use the Capresso Infinity for every order – I have my own actual commercial grinders for that – but I did make an effort to do some of my grinding with the Infinity and I also asked for feedback here and there from my customers about what they thought. 
Many customers were more than happy to report back on what they thought of Coffee A vs. Coffee B.  Most customers were quite pleased with the results of the Capresso Infinity.  As far as being a commercial grade grinder, I would say that the Infinity cannot grind for quantity or speed the way the industrial grinders can.  To expect it to keep up seems fairly ridiculous, as that's clearly not what its built for.  That said, I was able to grind for a few different brewing methods – French Press, drip, and even espresso.  I would use this as a back-up grinder at the café, but I'd certainly recommend it as a home grinder for sure."
Maude, student and espresso fan: "I was reluctant to stop using my Baratza Virtuoso, which I've been using for a number of years, and it has always suited me fine.  I spent a fair bit on it and I've always loved the results it gave me. 
So to start using a different / less expensive grinder, even if only for a few weeks…I wasn't looking forward to it, to be honest. 
Plus, for me, the Capresso Infinity was a step down from the Virtuoso.  Why would I want to switch?  I didn't even care if I was getting a free grinder out of the deal, even if it had conical burrs… I just really had my hang-ups with changing over. 
Anyway, I will say that after getting used to the Capresso Infinity, I actually enjoyed using it.  The burrs on this thing are pretty decent.  It still isn't on the same level as my Virtuoso, which I was happy to start using again, but the bottom line I guess is that I was surprised how close the Capresso Infinity came in terms of being able to make the kind of espresso that I will drink.  I hope I don't sound too sullen, but I don't just drink any old espresso!"
Conclusion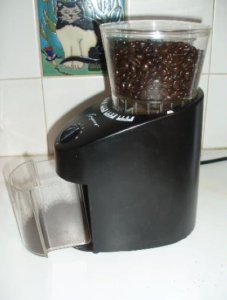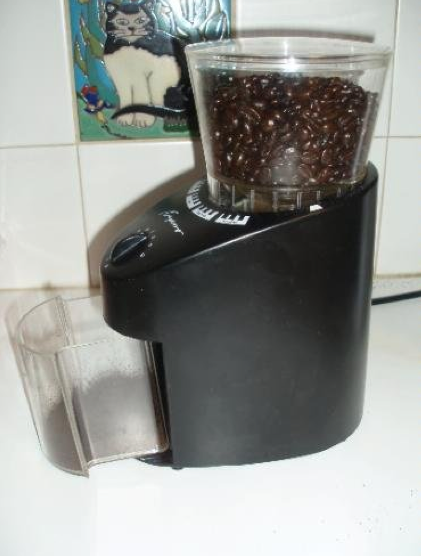 We have found that the Capresso Infinity is the grinder of choice if you want a good grinder for under $100 that grinds for a variety of brewing methods – it grinds coffee at a very high level of quality not found in other grinders around the same price. 
Also, the Capresso Infinity Conical Burr Grinder will last you for years if you keep them clean and in working order. 
We definitely recommend this product to anyone who loves coffee.  You can't go wrong, and the fans agree.
Hamilton Beach 49980A Coffee Maker, Single Serve Black/Stainless Steel
Freshroast Sr500 Automatic Coffee Bean Roaster
Breville Bes880Bss Barista Touch Espresso Maker, Stainless Steel