Barista
In this section, we talk about all things related to being a barista.
In our day to day lives, it's not uncommon to become very attached to baristas – they are, after all, handing us coffees and essentially keeping us alive and, better yet, motivated.
But, what is also true about baristas is that they know a lot about coffee.  Some want to know as much about coffee as possible, while others are somewhat forced to learn, since it's their job.
Either way, we want to know what they know, as they have an inside track to coffee making, in a very true sense.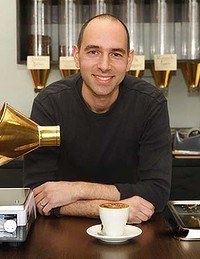 Plus, the concept of the "home barista", ie. the relatively informed casual coffee expert, is a real goal for many people, including us!
They say you never stop learning, and it's true.
There is no excerpt because this is a protected post.
Written by: Liam Eales @theautisticbarista When it comes to training/educating new baristas, it's both an art and a science. Lately I've been searching for someone to discuss staff development in the coffee industry, and found it hard to find a roaster in my area with a strong training program to find out how to train … [Read more…]
Today we chat with our friend Liam Eales, barista extraordinaire from Happy Goat Coffee in Ottawa, Ontario. We asked Liam many of the common questions people have about being a barista that we've heard.  With further delay, grab your coffee and let's get into the interview! How long have you been a barista at Happy … [Read more…]