Last Updated on
By: Know Your Grinder
Looking cute and retro at the same time, the De'Longhi BAR32 Retro 15 BAR Pump Espresso & Cappuccino Maker is definitely a winner in terms of sheer appearance.
With its soft black plastic curves with silver touches, this is the height of cool 50's chic, transported from the past and into your kitchen. 
QUICK STATS
MAKER:  DE'LONGHI
MODEL:  BAR32
BOILER MATERIAL:   STAINLESS STEEL
OUTER MATERIAL:  PLASTIC
DIMENSIONS:  8.74″ x 10.63″ x 12.6″
SHIPPING WEIGHT:  9.9 POUNDS
TAKES PODS:  YES
REMOVABLE WATER TANK:  YES
WATER TANK SIZE:  35 OUNCES
SELF PRIMING:  YES
GRINDER INCLUDED:  NO
MACHINE TYPE:  15 BAR PUMP
DUAL FUNCTION FILTER HOLDER:  YES
PORTA-FILTER:  YES. BUIILT IN
KNOW YOUR GRINDER:  4 OUT OF FIVE STARS
In terms of pure style, this is already one of the best espresso / cappuccino makers that we have looked at.  Of course, style is always subjective so you'll have to be the judge as to whether you agree with that or not.

Here's a look at this De'Longhi espresso / cappuccino maker in action with a great video review from the folks at Crew Review.
VALUE FOR YOUR $$$
At under one hundred dollars (depending where you shop of course) this can hardly be classed as expensive and you certainly get a fair bit of value for your dollar.
This machine aces at espresso and cappuccino, which is actually a lot to ask of a machine of this price.

Better still, with the patented dual filter you can use either your own fresh coffee grounds or opt for the easy life by using ESE pods. 
If you are in need of a great coffee grinder, we recommend you look at our burr grinder section here.

It comes with two thermostats – one for water and one for steam – to ensure the temperature is spot on every time. There is a swivel jet frother to make the cappuccino and lattes just right.
---
Features



What about the tamper?  Don't worry, there is one which comes with the machine. 
There are better ones than this one of course, if you want to upgrade, but its nice to receive a tamper from the get go. 
It is also self priming to get things moving nice and quick when you want a coffee and FAST!  This is definitely more than just a nice looking corner piece in your kitchen.
Stylish as well as practical and under a hundred dollars, this is exactly what a lot of people would really enjoy having in their home. 
But, honestly, is it this De'Longhi unit the best espresso maker that ever graced the earth?  Well, maybe not quite. 
If you're looking for something insanely spectacular that is beyond your wildest dreams in terms of an espresso machine, you know what they say – you get what you pay for.

---
On The Whole – What This Machine Offers
So, yes, there are bigger and better, but this is definitely not a bad attempt for the price.  On the whole though, there isn't a whole lot about this coffee machine not to like.
Crema – yes it does this and does it well, which is definitely something that any espresso lover will want to hear.
Easy to clean? – Yes it is that too, the drip tray and water tank are both detachable for ease of cleaning.
Usability? – Yes, once again this is good and simple. You do not have to be some kind of coffee divine being in order to get this box of tricks to offer up good, consistent results.
Speedy coffee in a hurry – yes this unit delivers in a pretty nifty timescale for that all important first coffee of the day, when you want it doing well and doing fast.
---
There's Always A But…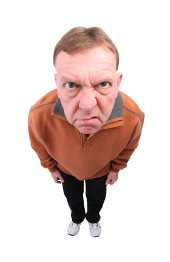 Of course there are always some complaints, but remember, swanky coffee shop machines have to warm up a while as well! 
You certainly won't be waiting as long as you would to be served in a coffee shop! The auto priming also cuts a lot of the fuss out of the 'start up' of the whole coffee making process.
Some users have complained that the included plastic tamper is not really up to the job and that it might be best to purchase a separate one, but that would probably depend on your individual preferences.
Most people seem to think it works just fine.
Other gripes include the size of frothing pitcher which this unit allows clearance for – some are saying that the standard size may not fit as perfectly as all that. But this is quite a minor issue overall.
In terms of reliability, clearly a hundred (or less) dollar machine is never going be the best espresso maker ever and last for all time. 
However, it may just surprise you and last longer than you were expecting it to. 
And when the time comes to get another one, it was only under a hundred dollars, rather than $1000 or more.
What Buyers Have Said



"This was a good cheap buy and it lasted me longer than the year I was expecting it to. It finally died after three years dedicated service and I immediately bought another one – I don't regret this choice one bit – I gave it a LOT of use!"
"One or two little issues, the tamper is a bit rubbish and I had to get another frothing pitcher to fit properly. But other than that it's been great and is still going strong two years after I bought it."
"Good for the money that I bought it for. Seriously, you could spend a lot more than this on an espresso maker and it wouldn't be a lot better."
"To get technical, I have found that this machine makes a better single shot of espresso than it does a double. I have no problems with the cappuccino or frother or anything else. And the single espresso is really good with a great crema, but the doubles have always been a bit disappointing. I'm sure there must be a knack to it!"
---
THE FINAL WORD
So, bottom line, should you buy the De Longhi 15BAR espresso and cappuccino maker?
Well this would very much depend on who you are, how much you are wishing to spend and what you want.
Perhaps, if you are a snooty espresso lover, this may be a little low rent for your tastes.
You would probably want something bigger, fancier and more expensive, with a built in grinder. However, it may still surprise you pleasantly.
If you are in the arena of wanting a decent machine that is reliable and pulls out fabulous coffees with a minimum of messing around, but don't have a lot to spend, this may be it.
It is a great middle range product, that isn't too basic or cheap but not overly complicated either.
For the price, all things considered, we'd say its a great choice!