Last Updated on
By: Know Your Grinder
QUICK STATS
Narrow curved spout control for pour over brewing techniques

6 cup kettle

Made in Tsubame Japan

18/8 stainless steel interior and exterior / rust proof

Double-wall construction for superior thermal retention

Angled handle for heat protection

Dishwasher safe

Measures 11.2″ l x 5.8″ w x 6.5″ h

Compatible with gas, electric, induction heat sources

Slow and precise water flow extracts the most flavor when brewing coffee or tea with the pour over method

Achieve a better brew without expensive, bulky machines

Save precious counter space

Reasonably priced
I am not a trained barista but I do appreciate a fine cup of coffee and I have been known to hang out in a few cafés with my laptop, drinking cup after cup of the dark stuff and getting in "the zone".
In my spare time, I have researched coffee-making quite a bit so when I am home alone concocting a brew, I have come to the conclusion that the best way to go is the manual method. 
By "manual method", I simply mean, I grind the whole coffee beans fresh myself with my manual coffee grinder using my own two hands, and then I use my Fino to make my pour over coffee. 
The way I do things, pour over coffee brewing always involves a gooseneck type of coffee kettle, and my kettle of choice is the Fino.
Grinding For Pour Over Coffee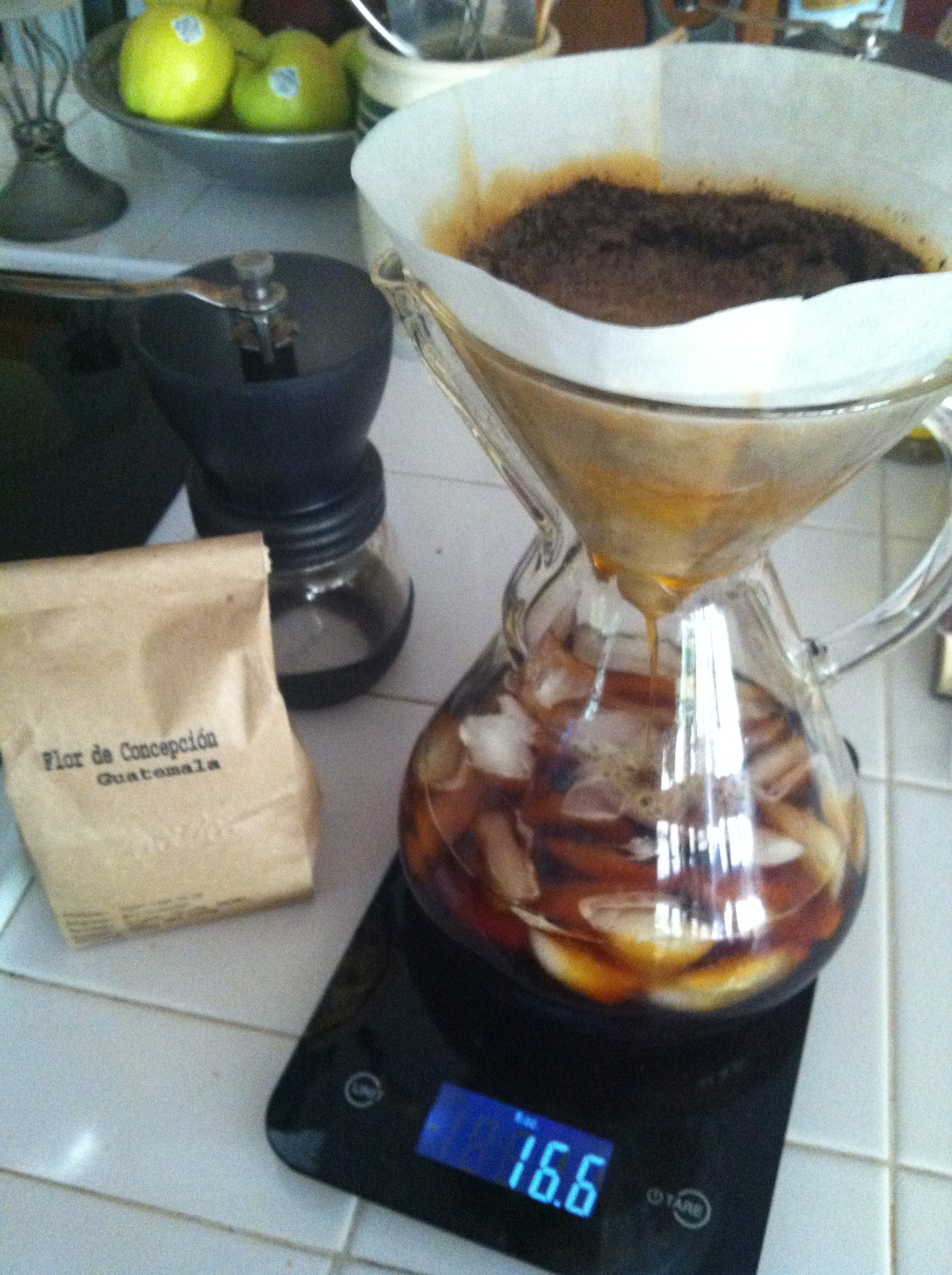 When it comes to the perfect pour over cup of coffee, the Fino is the perfect choice for such a brewing method.  You're also going to want to grind your beans fresh, rather than buy pre-packaged pre-ground beans.
For this you'll need to grind them yourself, with either a hand crank coffee grinder (or mill, as they are called), or an electric burr grinder.
So, once the beans are ground, and I've got my kettle ready to pour, you need to choose your pour over method, as they say. 
For the pour over part, I usually use my trusty Chemex rig (pictured right).
Here is a quick video on Chemex brewing, just so you can get a visual for what I'm talking about. 
You'll notice the gooseneck kettle used in the video is similar to the Fino, although I actually like the angle of the Fino's spout a little bit better myself, but that's just my personal opinion.
Fino  –  Controlling Temperature & Pour
So, as you can see, when we're talking about home brewing, the Fino gooseneck coffee kettle is a great choice, mainly for the control it gives you over both temperature and pour control.  
Of course, its also great for tea, as it pours the hot water smoothly into your cup with excellent control thanks to the long gooseneck spout.
This is especially great for loose leaf tea as it doesn't just splash everywhere and, to be quite specific, it doesn't come crashing down on your teabag, which can often just ruin your cup of tea, sending tea leaves everywhere which you are then either forced to drink, or just dump the whole thing out and try again. 
This has happened to me when using particularly delicate loose leaf tea bags that aren't exactly super secure, such as the one pictured above left.  For this kind of tea, you almost need a gooseneck kettle, and the Fino here is one of the best.
The Golden Ratio For Pourover
Next, I pay close attention to the coffee/water ratio.  A good guide is 60 grams of coffee to 1 litre of water.  I use filtered water from my Brita, so it tastes good from the get go.
My 3rd important tip is to heat the filtered water to 195-205 degrees Fahrenheit.  Get yourself a good thermometer and a gram scale too, and you will be ready to go with this slow pouring kettle.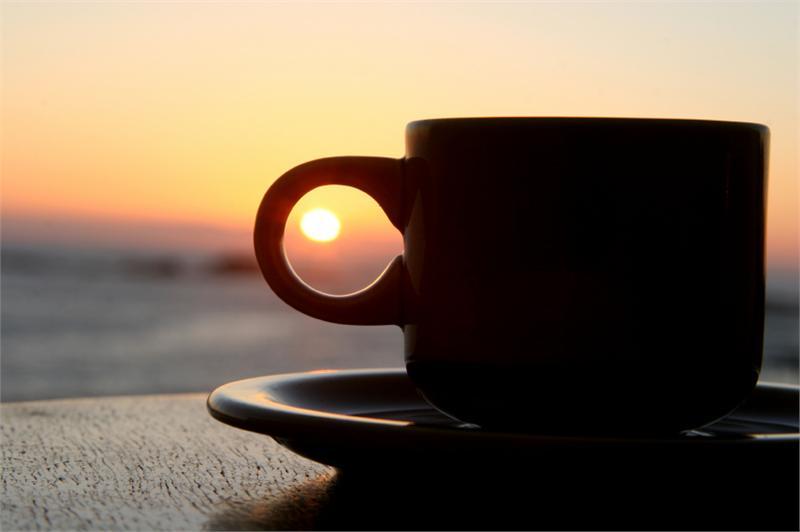 I recommend a V60 cone shaped filter.  They come in a few colors, if that matters to you, and they works well with plastic, glass, or ceramic pots.  I think the secret is that the paper is thinner than others so there is very little paper waste ending up in your coffee.
Place the filter in the cone and put in the ground coffee.  Level it off and make a dent in the middle with your finger.  Pour the water over the grounds starting in the middle and slowly moving out to the circumference in concentric circles.  Don't get too close to the edge.
Overall
I find that the Fino coffee & tea kettle is perfect for pour over, and great for loose leaf tea as well. The long, thing spout with the tapered end makes pour control a dream.  The kettle looks great at as well.  Perfect!  5 STARS
Check the price of the Fino Pour Over Coffee Kettle on Amazon