Last Updated on
By: Know Your Grinder
The Hamilton Beach 40870 Cordless Coffee And Tea Kettle is definitely up there with the most popular kettles on the market today, and it seems for good reason.
This is a 1.7 Liter electric kettle that will boil the water fast and contains enough water for ten cups of coffee or tea.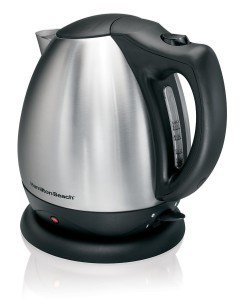 This is an all purpose kettle that aesthetically fits in practically anywhere, which is why many people already own them, from all walks of life.  The Hamilton Beach 40870 electric kettle does the job in no time, which is the main reason for its popularity.  Its fast, safe, and to the point.

Best Coffee And Tea Kettle On The Block?
Since this is a coffee website, we don't really talk much about tea around here.  We are coffee drinkers through and through, but even still, we must admit something.  That is, this coffee kettle actually makes a… pretty great tea kettle. 
In fact, there may even be more people out there using the Hamilton Beach 40870 for tea over coffee!  Yes, we know, this news is truly shocking, and a personal affront.  However, it is quite explainable.  The forté of this kettle is boiling water quickly, with no fuss or muss. 
Hence, if you need hot water for just about anything from coffee, tea, to ramen noodles, to…well, anything! – the Hamilton Beach 40870 is there for you. 
We will admit that maybe this isn't the best pour over coffee kettle for certain brewing methods such as the Chemex, in that it doesn't have the control you'd get from a gooseneck model like the Bonavita gooseneck digital electric kettle, but in terms of sheer ability to boil water quickly, you can't beat the Hamilton Beach 40870!
Comes In A Few Snazzy Colors
With a sleek design (it comes in silver and red metallic color) this kettle weights only 3.7 pounds when empty, and its dimensions are 9.8 x 8.4 x 9.5 inches.
Besides the kettle, you receive a well-laid-out instruction manual that will help you to easily learn how to use the Hamilton Beach Stainless Steel 10-Cup Electric Kettle.  Not that you'll need it – this is one of the simplest electrical devices to use ever next to turning on a light bulb.

Design Standpoint

One thing that stands out here is that this coffee / tea kettle has a plastic handle with an extremely well-placed lid-popping button. 
So many people have this kettle by this point that we'd be surprised if you haven't seen or used one of these kettles, but, ergonomically speaking, there's something really satisfying about this little button, where its placed, and even the little divot for your thumb to press down. 
The handle is easy to grab and maybe one of the all-time best handle designs ever, if you ask me.

The inside is completely made of stainless steel.  The bottom on the outside of the kettle (right below the handle) has an On-Off indicator switch.  The little switch should be pressed down, and on the front part of the kettle (at the bottom) there is a little red light that will tell you if the kettle is on (when you place it on its base, of course).

Here's a quick look at the Hamilton Beach 40865 Coffee / Tea Kettle, which is basically the same model exactly as the 40870 expect it has a glass carafe and blue LED light.  This is a very popular model as well and provides a bit more of a "cool" factor if you're looking for something a little more snazzy.  
Keeping in mind that the 80465 is essentially the same device as the Hamilton Beach 80470, let's get back to talking about the 80470.
1.7 Liters Of Water With Indicator
Right behind the handle, there is a water level indicator, that goes up to the 1.7 liter maximum, with other indicators on there as well.
The benefit of having indicators visible would seem fairly obvious – so you can know how much water you're boiling, but the way its displayed is fairly easy to read, although maybe it could be a little larger print for those of us who can't see as well.  A minor complaint, really.

Drip-Free Spout
The spout on the Hamilton Beach 80470 is considered wide compared, again, to a gooseneck spout.  Depending on your preference, this may or may not be a plus for the user, who may want more control over their pour if they are doing a more sensitive brewing method that requires exactness.  On the other hand, the water comes out fast but not too fast and there can be a great degree of control if you pour in an unhurried fashion.

Kettle Placement On Heating Base

This is worth mentioning, and it counts as a plus for the Hamilton Beach 40870.  You can basically place the kettle anywhere on the heating base for it to work without having to line anything up.  This little bit of added simplicity actually goes a long way.
Removable Mesh Cover

Spout has a well-secured mesh cover that will keep anything besides water from getting into your cup.  The mesh cover can be easily removed so you can separately clean it and have your electric kettle immediately ready for its next use.

Quick Instructions
Instructions would seem almost unnecessary for this kettle, but just in case, here are some quick instructions on how to use the Hamilton Beach 80470 Coffee & Tea Kettle. 
Fill your Hamilton Beach kettle with your desired amount of water (up to 1.7 L) and close the lid

Place the kettle on its electric heating base

Engage the ON switch found below the handle, and a light will come on indicating its ON

Water should start boiling within 3 or 4 minutes, and be completely boiled in about 7

The ON switch will turn itself off.  This is its "Boil Dry Protection" mechanism

You're done!
More Features
It is worth noting that this is a cordless coffee & tea kettle, which makes it even more convenient when it comes to serving because you can pass the kettle around the table for those who need it, or even to another room just as easily.
The handle of the kettle is plastic and stays cool at all times, which is a big advantage over kettles without this features.  Also, the handle placement being behind the kettle itself keeps you away from any steam that could potentially scald you.
Use Great-Tasting Water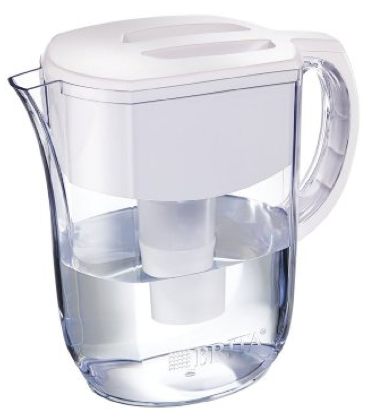 People often forget that the quality of your water is also going to play a big part in the taste of your coffee, so be sure to make sure your water tastes good on its own before you use it for your coffee or tea. 
Even if you use premium coffee beans, that won't help the taste if the water isn't very good, even if you boil the heck out of it, because that won't make it taste better.  If your water source isn't the greatest, you might want to look into getting a cost effective water filter, like a Brita water filter.

Get A Coffee Grinder For A Fresher Taste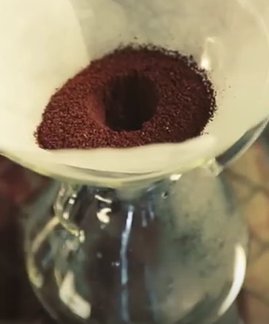 If you're going to be using this kettle for any kind of pour over brewing method like Aeropress, French Press, or Chemex, you really should grind your coffee fresh, for the best possible taste.  Many people don't realize how much of a difference fresh ground coffee can make, but just like fresh, pure water, its extremely important.

For the freshest possible grind, you will need the best coffee grinder for your chosen brewing method.  It is difficult to suggest just one particular coffee grinder, but, if you are interested in learning more about how to grind, we suggest looking at this post featuring the best coffee grinders for under $200 as a place to start.
Brand Reputation

Hamilton Beach is a well known and trusted brand when it comes to coffee and tea products, so this kettle will not let you down.  Thousands of customers are very happy with this particular coffee and tea kettle.

Final Analysis

PROS:
Easy to put on or off the heating base, no lining anything up

Ergonomic "stay cool" handle for easy lifting and pouring

No-drip pouring design

Heats water very fast at 1500 watts

Automatic shut-off "boil dry" feature so you don't run into problems if water runs out

Simple on/off switch with red light indicator

Water touches mainly steel, with minimal plastic parts involved

All active heating parts are internal to lessen corrosion and wear on the kettle

Heating portions are internal to reduce corrosion and damage

CONS:
Measuring indicator is located behind the handle, so it can be hard to see especially when holding the kettle

In the product guide, it recommends not boiling less than one liter of water, which could be too much for some people

Power sucker – to heat things up fast, it sometimes trips breakers that can't handle it

Spring-loaded lid – watch out or it will flick hot water at you!

Not really safe for kids

Minimal cleaning required, but somewhat hard to get at every nook and cranny

Kettle is somewhat loud when operating and may freak out your cat

Check the price of the Hamilton Beach 40870 on Amazon now
The Hamilton Beach 40870 also made our list of the 3 best coffee kettles, and you can read that article by clicking here.