Last Updated on
My wife and I are retired teachers who love to travel the world. 
We usually experience one large trip every year, to exotic places like the Amazon jungle in Peru, or Tuscany in Italy, to name but two recent trips.
Three years ago, we decided to spend the winter months living in Mexico on the Pacific Ocean. 
We found the perfect accommodations in the town of Bucerias, about 30 minutes north of Puerto Vallarta.
Bucerias is a typical Mexican community, located on the Pacific, and many snowbirds travel there every winter to look for Humpback whales in Banderas Bay, as well as enjoy the beautiful weather. 
Below is a typical sight you might see in Bucerias, Mexico.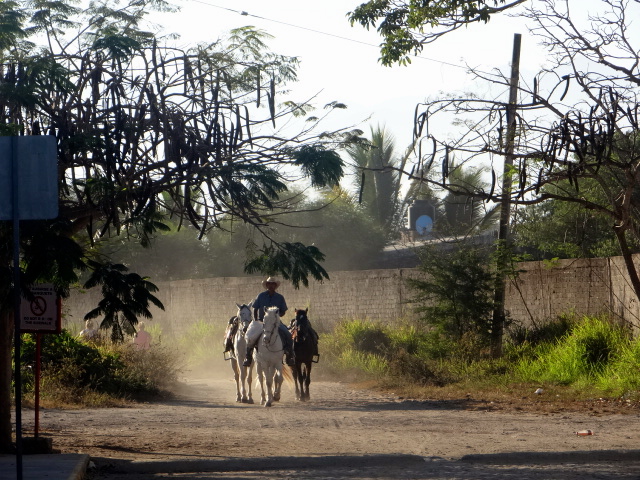 Since we've spent the last 3 years living there for the winter months, we have discovered that Bucerias has many markets for tourists to enjoy. 
While my wife looks for colourful fabrics and fresh fruit and vegetables, I am always on the lookout for the best Mexican coffee I can get my hands on.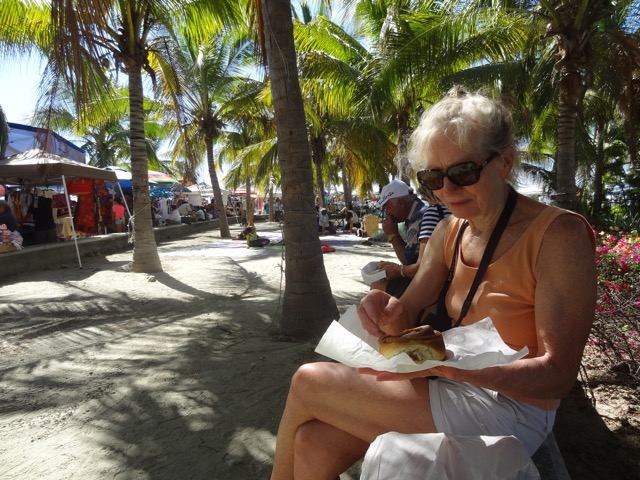 I am a fitness instructor back in Canada and I have researched coffee to see if it is good or bad for my health. 
A growing body of research shows that coffee drinkers are less likely to have type 2 diabetes, Parkinson's disease, and dementia. 
They have fewer cases of certain cancers, heart rhythm problems, and strokes too. 
So, my mission in Bucerias Mexico, was to find the best cup of Mexican coffee there ever was, as I've heard these lands are a fertile spot for growing coffee and there are plenty of coffee farms around.
One warm and sunny February day, while at a very high end market on Lazaro Cardenas Calle, the busiest street in town, I noticed a coffee vendor giving out free samples of his brew, so I decided to taste his coffee. 
It was delicious! 
I always drink my coffee black and without any sweetener, so I can experience the essence of the beans. 
This sample coffee was sweet, chocolaty, and I detected some sort of spice in it, like maybe, cardamon.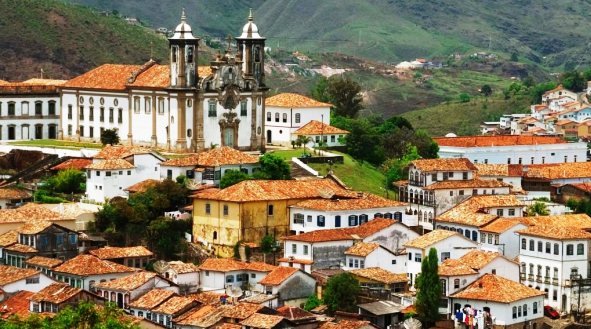 I asked the vendor what it was called and what was added to it. 
He told me that it was San Sebastian coffee, from the mountain town, 45 minutes to the east.
He also told me that if I  wanted to know the ingredients, I would have to take the day tour to San Sebastian. 
It has a beautiful Spanish built church, silver mines, Hacienda Jalisco, a museum, and much more. 
This vendor also mentioned a coffee plantation called Mary's, in San Sebastian, that is a very popular producer of delicious coffee.  
When the gold and silver mines in the Sierra Madre mountains dried up, the people turned to coffee plantations to make their fortunes.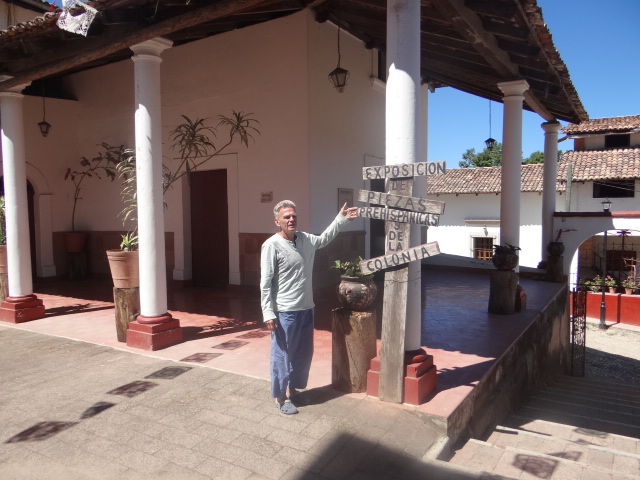 At 4,500 ft. with pine trees, the air is crisp and clear and at night it can be quite cold. In the surrounding valley you'll find cattle, corn and coffee plantations.
This local coffee is excellent and you can sample and purchase it in town.  The mines were, in part, responsible for the start of Puerto Vallarta.
Then known as Las Peñas and consisting of just a few huts at the mouth of the Rio Cuale, it was used to supply the mines with salt which was taken by mules up to San Sebastian and other mines in the High Sierras and used in the smelting process. 
The environmental conditions of this mountain treasure hot spot, are perfect for growing coffee beans.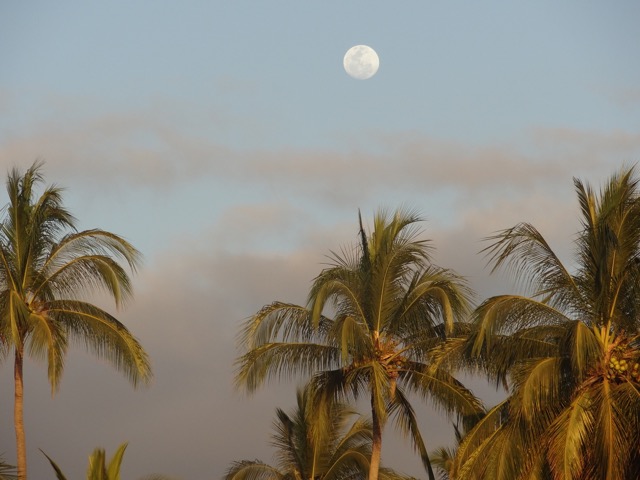 Four hundred years ago, over 40,000 people lived in these mountains around San Sebastian, and today the population is only 600 but Puerto Vallarta isn't far and many gringos are discovering San Sebastian and its delicious coffee.
I wanted to be one of them so my wife and I signed up for the day tour to San Sebastian. 
We did see all the sights and we highly recommend the museum tour. 
The Mexican lady spoke perfect English and taught us so much about the coffee in the area.
The plantation owner told us that after the beans are ground, cinnamon and chocolate are added, and one other important ingredient. 
Hmmmm … I guess you will just have to go there and find out the missing link for yourself.  It is well worth the time and the taste is awesome!
Once I returned home, I set about finding deals on some of the best Mexican coffee beans I could find.