Last Updated on
By: Know Your Grinder
Today I'm here to review JAVA ROASTERS' Cosmic Goose roast.
JAVA ROASTERS is an all-female, operated and owned roaster out of Toronto, "run on girl power".
They recently won the top prize for coffee tasting in the SCA run East Coast Coffee Madness convention in Montreal. They are growing quickly in popularity and I can see why.  Get ready, here we go!
Roaster: JAVA ROASTER (Toronto)
Roast: Cosmic Goose
Origin: Colombia
Location: Planadas, Tolima
Producer: ASEMPROGROPE
Variety: Caturra, Castillo

Process: Fully washed
Elevation (MASL): 1.650-2.100
Notes: Dried Fig – Yellow Plum – Chocolate
COSMIC GOOSE – ROAST REVIEW
In writing my first review I had some reservations, it could lead to burning bridges in the industry and at very least, was there really a point?
What people like in their speciality coffee is so subjective. Some can't stand fruity and others who won't touch a nutty coffee.
Some of that may be down to what they are used to, or what they have previously been exposed to in the industry. Many mistake burnt flavour for richness.  Also, who knows how things were brewed when they tried it?
My other reservation was accessibility if I write this review, who am I writing for? Coffee experts or everyday coffee drinker? Someone who wants their coffee quick and easy from the local chain store? or am I writing for a career barista who owns a local shop?
People in the coffee world can get a bad reputation for being snobby about coffee and using language that could be considered pretentious.
If I write for the everyday consumer do I risk sounding to experts like an amateur that doesn't know what he's talking about and as a consequence, having my review seen as invalid by the larger community?
Now, it should be stated that I consider myself to have a wide range of what I like, and a decent basic understanding of the ever-so-fun flavour wheel and beyond.
As such, I like to like most varieties as long as it is roasted with care and they were trying to accomplish something with their beans. If they end up with something tasty, on any end of the spectrum, then I'm a happy coffee nerd.
However, for the initial reasons above, I was going to walk away from this project, and then I was gifted some of the Cosmic Goose by JAVA ROASTERS by my colleague Kyle Ratchford (@CortadoandCulture)…..
…and I loved it!  So much so, that I have nothing but kind words for the product and figured I might as well use this as an opportunity to write a roast review…even if it may be the last one.
---
Brewing Method #1
Hario V60
27g – 440ml of water
( last 100 ml poured directly into concentrated brew)
Not too thick or full by any means, which the plum flavour notes might fool one to expect before trying. the brew was very smooth and easy to drink for everyone I shared it with, sipper or gulper, this will work for you.
The smooth texture really enhances the plum notes, it lathers and weighs on your tongue without being too heavy or sweet. No sourness or bitterness to be found here at all.
I was impressed with how starkly different it is, yet still accessible and not too nuanced for the average coffee drinker.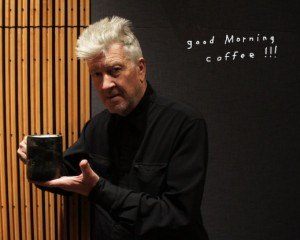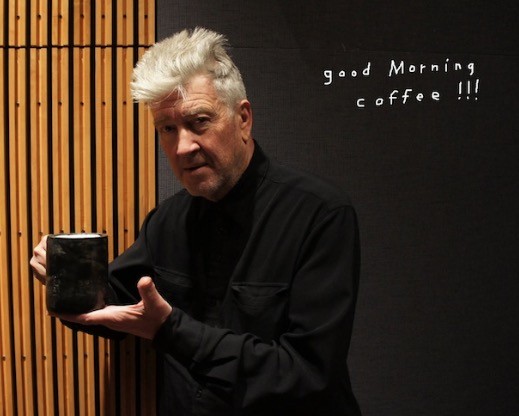 This isn't your standard nutty medium roast or fruity natural. It really is something unique with notes not often tasted in third-wave coffee.
I recommend letting this one sit for 30seconds to a minute, as heat masks the flavour in coffee, and that is definitely the case with this coffee.
When I first sipped it, it tasted like hot burnt water, I walked away for a minute to work on some dishes and I came back to one of the best cups I have ever had.
I can't stress enough it really does need to cool down a little bit for you to really unlock these notes.
Once you do, it shines!!  You can tell they spent time and care narrowing what they wanted to get out of these beans and carefully picking the notes to put on the bag.
The bag itself, let's be honest, 10/10, it may be one of the best designs industry-wide.
I'm not sure if I have ever really had fig or could to tell you what it tastes like, but what I tasted here was new, fantastic and pronounced beautifully!
Sweet but not sour, perhaps a slight tartness, that takes the place of the usual acidity that can be found in these light-medium roasts. I adored this cup and couldn't tear myself away from it.
The chocolatey notes did get lost when I brewed the coffee in the V60 but came out very nicely in other methods.
---
Brew Method #2
Aeropress
13g – 210ml (the last 60ml poured into concentrated brew)
Definitely thicker, which is to be expected from this method. Aeropress has quickly become a new favourite method for me, and many of my colleagues alike.
If you like your coffee to have a fuller feel in your mouth (or are trying to cut milk). I suggest trying this on an AeroPress over some of the other manual brewing methods.
Back to the coffee, doing this ruined nothing about the coffee!
Cosmic Goose has proved to be a very versatile roast.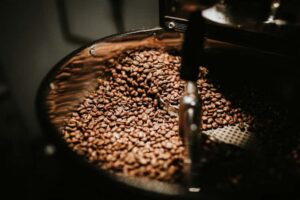 Although, I will say that some of that fig flavour got lost a bit with this method, but that really doesn't matter because those chocolate notes came through finally!
It was beautiful and savoury, milky and without the milk. the texture heavy enough for me to be satisfied with one cup, while still being tasty enough that I would be coming back for more, after remembering the great feeling in my mouth.
I could see myself drinking this favourably in the winter, just to have that nice warm feeling on a cold murky day.
The plum was there too in all its glory, again it really lathered itself on the tongue. I just closed my eyes and enjoyed it.
I am a big fan of fruity, sweet coffee but do try to steer away from too much acidity. this coffee, along with the brew method, really did the trick for me.
---
Brew Method #3
Espresso
19g- 46g, split into singles

I screwed this one up!
They advertise this coffee as good for batch brew and espresso, which I think is fantastic and something new that you don't see too often – a factoid I was really excited by!
However, because I only had a limited supply, I had to wing it and hope for the best with my grind. It didn't work.
The extraction was still way too fast despite me, putting it through my grinder only a few notches away from a Turkish level of fineness…
This is likely a grinder issue on my part. I have had some issues with it in the past.
It just tasted empty and weak – like nothing.
I will take the hit on that one, and would be excited to play around with it a bit more, to actually know what this is like as an espresso but for now, I really can't say.
Overall:

I loved this coffee, and would highly recommend featuring this in your café on pour-over or on a batch brew, it is beautiful, well cared for and the design is awesome
I'd say that it will definitely catch you and customers' eye, and I won't dock any points for the espresso because again that was my bad!
I'd be happy to put it on as my batch brew any day. Customers and guests would be really pleasantly surprised.
It is lovely to see a roaster popping up and making the rounds, that is willing to put the time and care into their coffee whilst not being afraid to double down on interesting things, such as certain things that people may not be quite used to.
5/5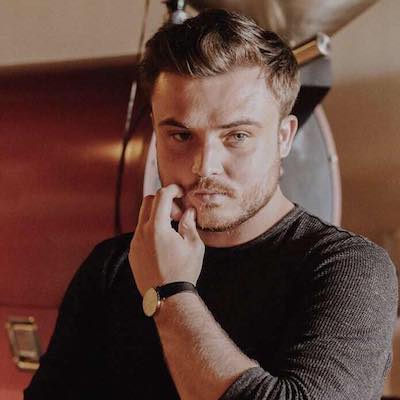 Liam Eales is a freelance coffee consultant currently based out of Ottawa, Ontario. A seasoned traveler, he's written several articles on North American coffee culture and has a marked passion for blending history with third-wave coffee culture. Liam is especially fond of pour overs and striking up interesting conversations with strangers.