Last Updated on
By: Know Your Grinder
QUICK FEATURES
Rust resistant burrs

Non slip base for a steady grind

Lid for the bean hopper to prevent beans from jumping out

Easy to clean

Inexpensive, great value for $$

Comes with a glass storage container

Easy to adjust the grind size
The Kuissential Manual Ceramic Burr Coffee Grinder is the ideal coffee grinder for many home-brew enthusiasts on a number of levels. 
For instance, the Kuissential here is a manual coffee mill, which means you get the advantages that come with having a burr grinder (because all manual grinders are by nature burr grinders) and, in short, burr grinders are the superior choice when it comes to grinding your coffee beans to get the freshest, most flavorful taste possible. 
And for the price you pay for the Kuissential grinder, its hard to argue that this is not a good deal. 
Why The Kuissential Rocks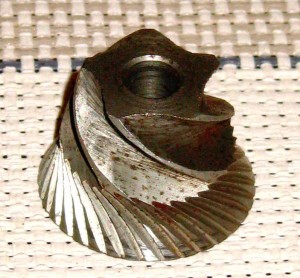 We're going to get nitpicky here for a second.  Why are burr grinders like the Kuissential superior than, say, your average blade grinder? 
For starters, burr grinders grind differently than blade grinders, which is to say that they mash them up, rather than slice them into oblivion and burn them as only blade grinders can. 
The Physics Of Grinding
Also, it is worth noting that you get ceramic conical burrs with the Kuissential hand grinder, which puts it two steps ahead any coffee grinder with a non-conical or non-ceramic burr set. 
You might wonder why this is, and its because ceramic burrs retain less heat than metal burrs, and heat is generally bad for your beans. 
Heat, in the equation of coffee bean grinding, tends to alter the flavor of the bean from its original state, and can also burn your bean slightly. 
Blade grinders can badly scorch your beans, but any amount of heat can damage your coffee's flavor.  
When it comes to conical burrs vs flat burrs, conical burrs have a better way of grinding your beans, because it using a different property of physics to do their job – that being gravity. 
With conical burrs, your beans just gradually fall into the little teeth of the burr set and get chewed up, whereas flat burrs use cenrtifugal force in order to do their job, which operates on a different set of principles and essentially spends more energy, which generally translates into unwanted heat. 

Hario Ceramic Coffee Mill – "Skerton"
Brillante Manual Coffee Grinder – Superior Burr Design For Consistently Brewing Espresso, Pour Over, French Press & Turkish
Hario Ceramic Coffee Mill"Canister"
Brand Reputation



If you check out the Kuissential website, you can see that they've got a lot going on, with things being updated on a regular basis. 
Many brands you'll find don't have a very good web presence, but, as you can see, Kuissential does, and its all about ways to make your kitchen better, with a particular focus on coffee, with one of their biggest sellers being their awesome 8-cup stainless steel French Press. 
We are also looking forward to their EvenGrind coffee grinder, which is coming soon.
Their customer service is reputed to be excellent as well, as some customers have noted.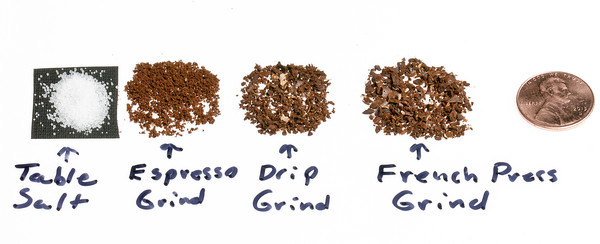 Also, espresso requires the finest grind size, which means that yes, it will take longer to grind with any manual grinder, especially if you're making espresso. 
It can be done, but you will have to take a few minutes to get it to where you want it.

Quiet Coffee Grinder
Because of this slow, cool grind, you're actually maximizing the flavor of your beans, because there isn't too much friction. 
At the same time, you get a quiet grind that you won't get from most electric models, so for anyone who is adverse to loud sounds, the Kuissential is just the opposite – quiet. 
Not like this one here…
Actually, that one wasn't extremely loud, but you get the idea. 
Some coffee grinders are actually very loud, and not everyone has the luxury of being able to make such loud sounds, or liking them.
Overall Impressions
If you're on a budget, you can't go wrong with the Kuissential Manual Ceramic Burr Grinder.  Not only is it inexpensive, but you get better coffee flavor at the end of the day. 
Grind consistency is quite good for a manual grinder, and you can grind for a variety of brewing methods, with French Press grinding being a particular specialty here. 
For the price you pay, the drawbacks are negligible.  5 STARS!
Hamilton Beach 49980A Coffee Maker, Single Serve Black/Stainless Steel
Freshroast Sr500 Automatic Coffee Bean Roaster
Breville Bes880Bss Barista Touch Espresso Maker, Stainless Steel