Last Updated on
By: Know Your Grinder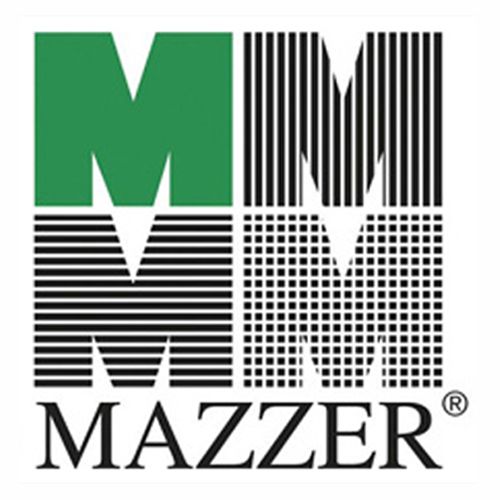 Founded in Venice, Italy in the late 1920s/early 1930s by Luigi Mazzer and specializing in professional quality commercial coffee grinders ever since, Mazzer is a coffee grinder manufacturing company that you should probably take heed of if you're seriously into coffee.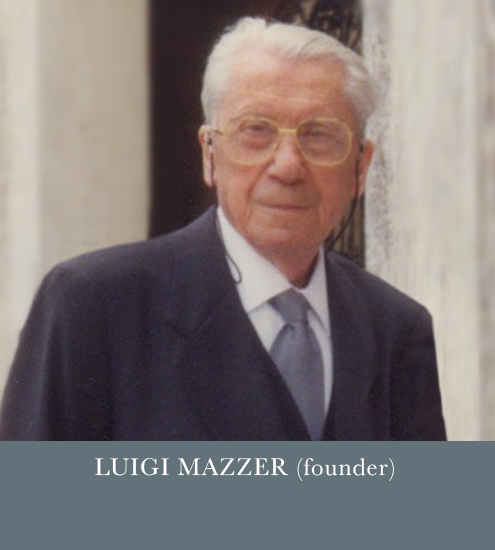 Why?  Because Mazzer produces a line of excellent coffee and espresso grinders that all produce a great, consistent, and flavorful grind and have a unique style all their own.  That's why you shouldn't be surprised when you see them popping up in cafés and restaurants around the country.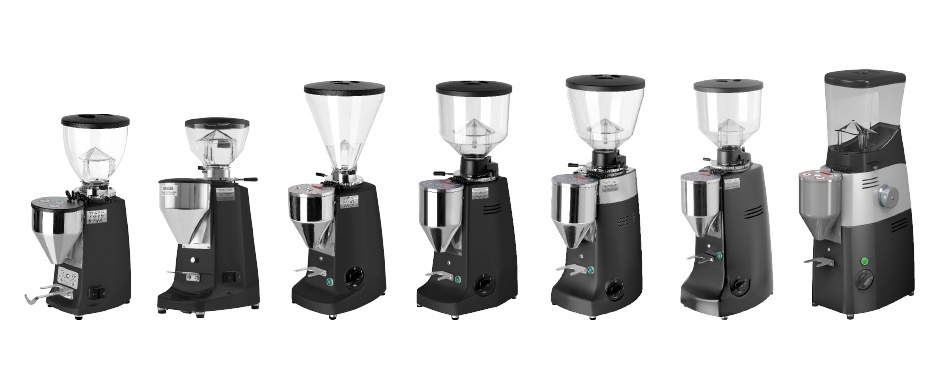 Mazzer Mini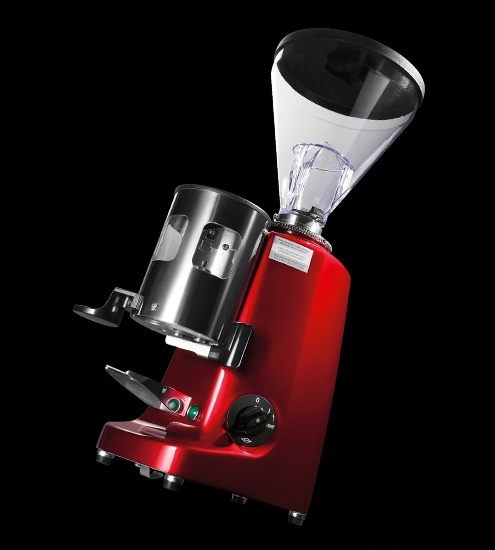 The line-up of Mazzer professional and commercial grinders is impressive to say the least.  Out of the gate, we've got the Mazzer Mini Espresso Grinder as their most popular entry-level model which is the grinder that many business owners have purchased as their introduction to Mazzer, and a growing number of people are buying for personal use as well.

The Mazzer Mini is built like a tank and focuses on a high-grind output, like all Mazzer-made grinders, and many people see it as a step up from something like the Rancilio Rocky, which is rated here on this site as the best coffee grinder under $500.  The Mazzer Mini, since it costs upwards of $500, didn't fit in this category, but it only makes sense – its a different breed of grinder altogether.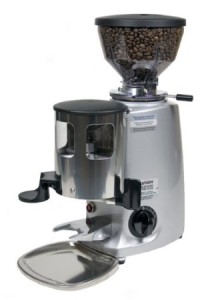 One thing we can really appreciate about the Mazzer Mini is that it allows for all of the parts of the machine to be replaced, if need be. 
This is not an option for most coffee grinders, and is a practice you see more with commercial-level grinders more so, since the investment is larger and a commercial grinder is not something you'll want to be just tossing aside, under any circumstances.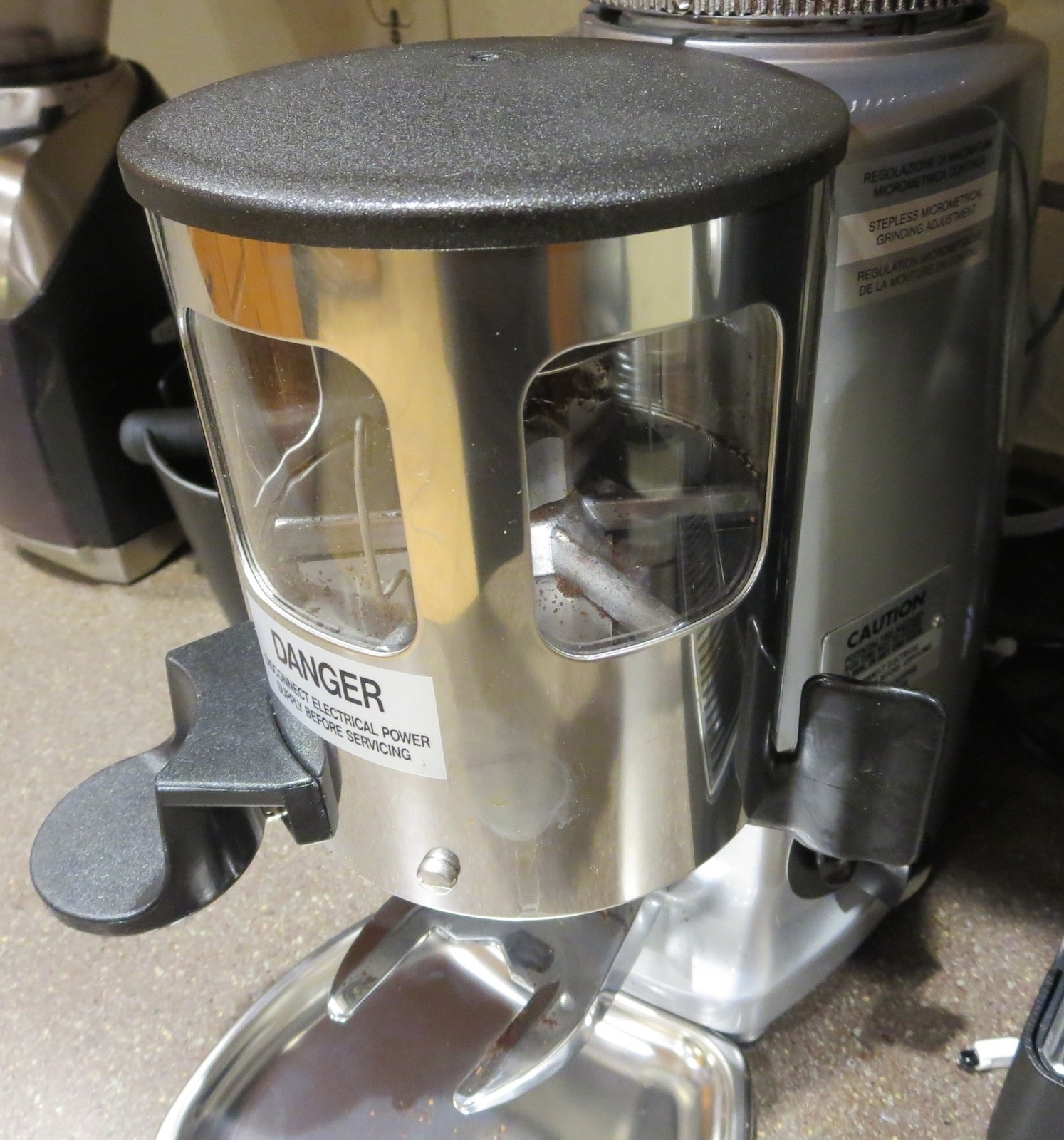 Also, it should be noted that Mazzer doesn't do this because you will need it done.  It is simply a pragmatic decision on the part of Mazzer to help the customer in any way they can.  They are a highly customer-oriented company, and this does not go unnoticed by Mazzer's fans.  The hardware, as many baristas can attest to, is strictly top notch, so having the option to replace a part when needed is really just a fail safe so that if something unfortunate happens, you can easy be back in business with your Mazzer Mini ASAP.

Here is a video review of the Mazzer Mini Type A so you can see it in action.

As you can probably tell, we have an affinity for the Mazzer Mini and would highly recommend it for both home and commercial grinding use.  If you want to learn even more about this grinder, read our full and detailed Mazzer Mini review to get even more information.
---
Mazzer Super Jolly
Another grinder we definitely fancy and admire its grinding prowess is the interestingly named Mazzer Super Jolly.  With its hard-to-forget name, the Super Jolly is perhaps the best known and most popular Mazzer grinder in the Mazzer family.  You may be wondering why this is.  Let us take a look at one thing to begin with, which is its weight.  Many grinders used at home are maybe around 5 lbs.  By comparison, the Super Jolly, in all of its coffee grinding splendor, is 32 lbs.  If AC/DC were to write a song about the Super Jolly, they might call it "I've Got Big Burrs", because it certainly does.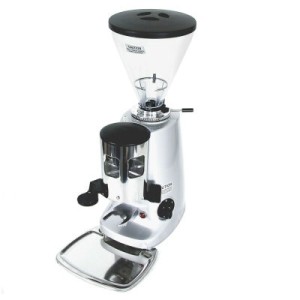 In terms of the amount of hardware in this thing, the Mazzer Super Jolly really is  quite a technological feat when you look closely at it.  So its not just a hulk of a grinder, but the innovative designers at Mazzer have let none of this technology go to waste, with its 2.7 lb bean hopper, 300 gram dosing chamber, built-in timer, and 64 mm flat steel grinding burrs – the Super Jolly is a café mainstay if ever there was one.

The Super Jolly also has what is called a "micro-metrical" stepless grinding feature, which allows you to measure everything out to practically the atom.  Just remember to purge in between dosing sessions, as the grinder does retain approximately 4 grams that need to be removed if you're regularly using the dosing feature.
When it comes to durability, there's no question that the Super Jolly is another grinder people tend to call a "tank".  In addition to the Super Jolly's finer points as a quick-grinding machine, café owners often look to the Super Jolly as a commercial coffee grinder that can endure the rigors of daily use, and so this is a model which makes for a sound addition to any business where coffee is being ground and brewed en masse.  That said, if you have a busy café that is literally going strong all day long, you might want to either have another grinder to go with your Super Jolly, or you can just look to the next grinder we're going to talk about soon enough.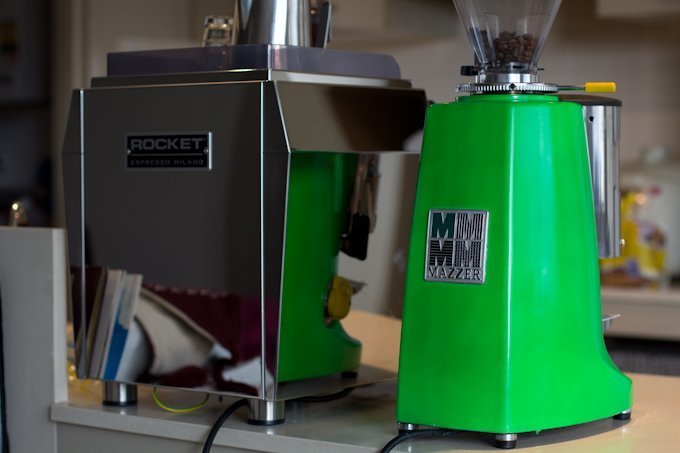 If you're buying a coffee grinder for commercial uses, just note that there is a fair difference in price if you are buying the Mazzer Super Jolly through Amazon.com, with the dosing model being somewhere around $900 (price may vary), and the doserless model costing roughly $1200 (price may vary).

---
Mazzer Robur
A fair bit has been stated here about Mazzer grinders already, with regards to their entry level commercial grinder the Mazzer Mini, and perhaps their most popular grinder the Super Jolly, and so now we want to finish things off with a bang by talking about the big daddy of the Mazzer line of espresso grinders, the Mazzer Robur.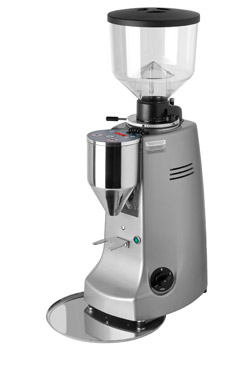 You will need to spend quite a bit to get your hands on a Mazzer Robur, at somewhere between 2 – 4 grand in 2016 (around 3 K on Amazon right now – price may vary), but it is certainly a worthwhile purchase, as the Mazzer Robur was built specifically for the busy café environment and can grind more and faster better than any other Mazzer grinder, not to mention it ranks as one of the all time heavy weights (literally), able to go toe to toe with any commercial grinder you can name.  In the picture below, the Robur is the big grinder on the right.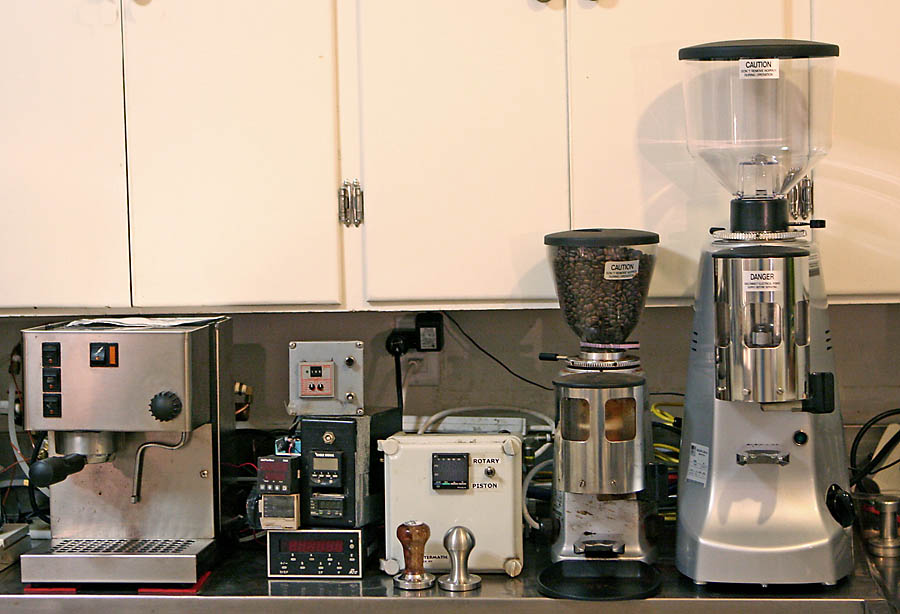 The Robur is the ultimate workhorse when it comes to grinding.  Do you need a 20 gram dose in 3 seconds flat?  No problem at all for this big guy, which owners have reported to last well past 10 years, and still going strong.
Unlike the Super Jolly, the Mazzer Robur is designed for full-on high volume service at all times.  This is the grinder that can actually take on all comers, and this is something you need to know if you are starting up a café and will be focusing on making espresso shots all morning, afternoon, and evening – the Robur is the one to consider for high volumes of customers and espresso is its middle name.  Its definitely a grinder that will make any blade grinder we've reviewed look like a fairly silly device, not to mention the majority of decently made but still cost effective burr grinders.

With 71mm conical burrs, a 4 lb hopper, stepless adjustment wheel for finer or coarser grinds, and their standard hopper locking mechanism, this Mazzer grinder is a force of nature pretty much, and it means business.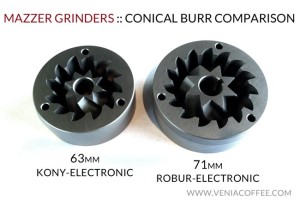 Spinning at 420 RPMs, it grinds slower and cooler than most burr grinders, which sometimes spin at up to 1500 RPMs to compensate for their lack of power that the Robur has in spades.  To top it off, this beast of an espresso grinder is 62 lbs and 28 inches tall; so it is by far the biggest of the Mazzer grinders.  Visit the Mazzer website to find out more about the Robur and other models.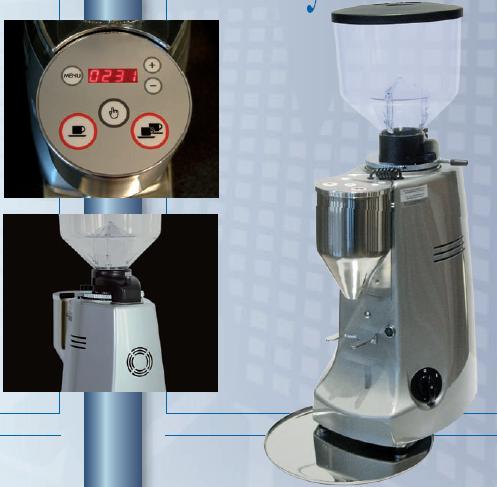 Mazzer grinders are definitely a welcome addition to most commercial establishments that serve coffee, and particularly espresso.  As usual, you get what you pay for with most coffee grinders, and so if you want more power, speed, and features, then you'll need to invest more money into the model you buy.  The results, luckily, are fantastic and you will have a piece of coffee making equipment you can count on for years to come. 
That said, it might be worth taking a look at some high quality espresso machines to work hand-in-hand with your state-of-the-art Mazzer espresso grinder, in order to get the best espresso possible.  Here are two of our in-depth articles that may help with this search:

Best Espresso Machine Under 1000
What Is An HX Espresso Machine?
---
Mazzer – Inside Scoop
We found this cool photo of the inside of the Mazzer production plant.  As unassuming as it looks, this is where the magic happens!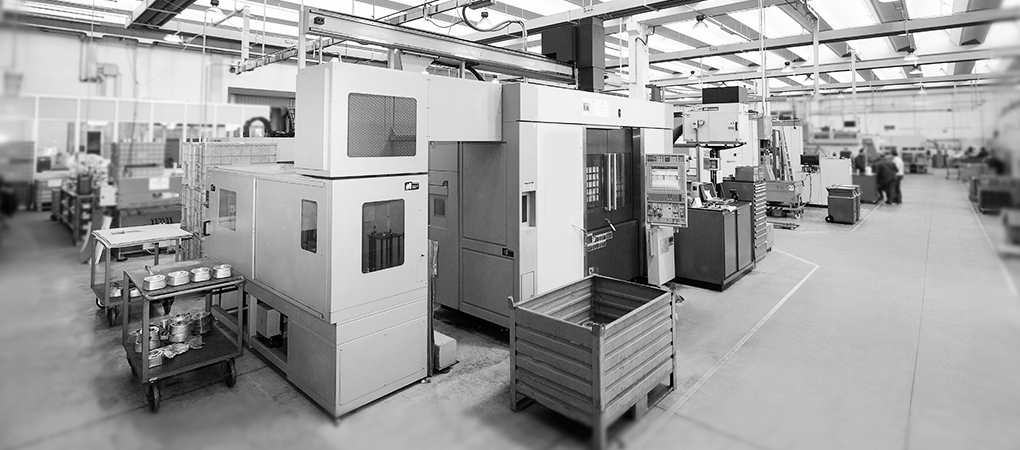 Below is another intriguing photograph of what goes on inside the Mazzer labs.  In the background there you can see some Mazzer Minis, and we think its clear that these folks are serious about the science behind how to make the perfect cup of coffee at home or in a café.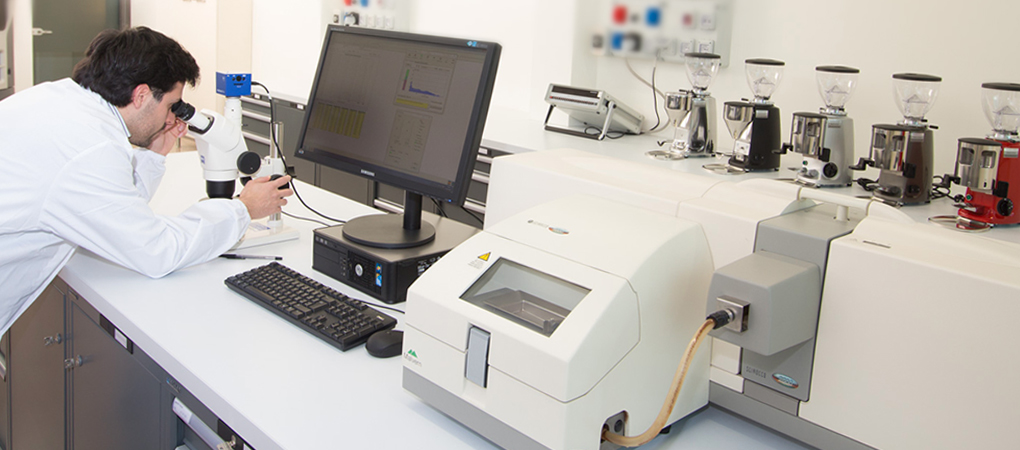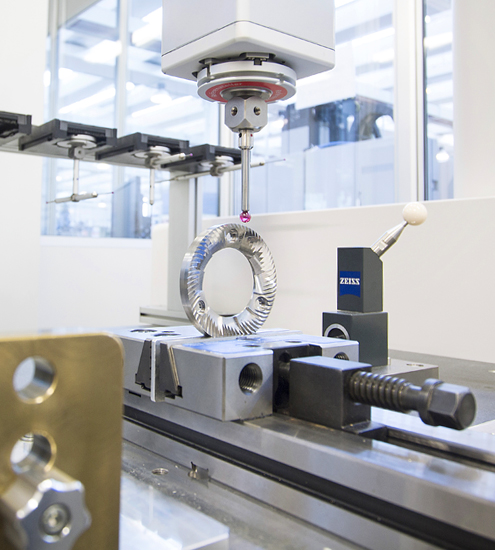 Thanks for reading this article on Mazzer Grinders!  If you found it helpful, you can find dozens of helpful coffee related articles and reviews on this website, so feel free to have a look around.  Clicking on the logo below will return you to our Home Page!