Last Updated on
By: Know Your Grinder
ITEM WEIGHT: 2.6 POUNDS
SHIPPING WEIGHT: 2.8 POUNDS
MANUFACTURER: SECURA
ITEM NO: SP-7412
REMOVABLE BOWLS: YES. TWO
SAFETY LOCK: YES
MAIN MATERIAL: STAINLESS STEEL
BLADE MATERIAL: STAINLESS STEEL
LID MATERIAL: CLEAR PLASTIC
REPLACEMENT PARTS: AVAILABLE
WARRANTY: ONE YEAR
VOLTAGE: 120
OUR RATING: 4.5 STARS OUT OF FIVE
Looking smart in its shiny steel casing, this Secura electric blade coffee and spice grinder will fit demurely into your kitchen, even the smallest countertop should be able to find a corner to accommodate it and it will neatly pack away when it is not in use.
Cast from stainless steel, this is more than just a pretty facade this grinder presents.
It will not scratch, decay or corrode over time and washes up shiny and new as the day you bought it, no matter how much use it gets.
Alternative and spare parts are also available to order (blades, replacement cups and lids) so there should be little reason to need to buy another grinder again anytime soon but you should also know that with this model, it comes with a removable bowl – one for grinding and one for chopping. 
---
Save Money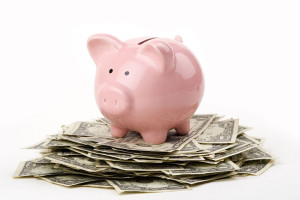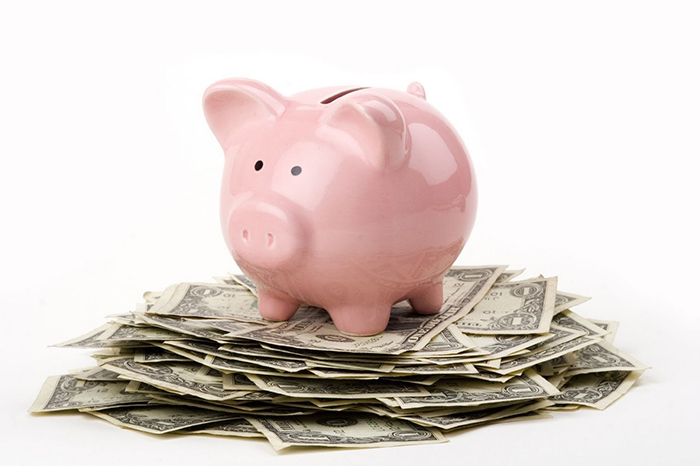 The manufacturer recommended retail price may well be just shy of $60, but it should be easy to find under half that price by shopping for it online, where the Secura electric blade and spice grinder is usually competitively priced to sell.
This coffee and spice grinder has a reputation thus far for longevity and reliability and includes not one, but two detachable grinding cups. 
Here is a quick video showing the Secura coffee & spice grinder in action.

---
So How Does It Measure Up?
Slightly more expensive than some of the other, more basic, spice and coffee grinders, it is important to emphasize that for the price, you really are getting two products in one here.
There are two removable chopping chambers – both made out of stainless steel – that are hard wearing and easily cleaned.
Also, they feature two different sets of blades, for whether you want to chop or grind.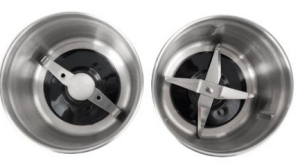 The good news is that both the blades and the grinding cups retail separately so you can replace them should they wear out.
Although, in the case of the cups, they shouldn't really "wear out" so it may be more a case of replacing them if they go missing. (If your kitchen is anything like mine and has a resident poltergeist living in it, this may happen quite a lot).
Operated by a simple push of the lid, this is a straightforward and fairly standard design that will not tax your mind too much.
It has a safety lock function and a built in mechanism to withstand overheating, prolonging the lifespan of the unit.
When it's not in use the cord can be neatly wrapped around the base of the unit and stored away easily.
The main beauty of this grinder is its versatility.
You can do far more than just grind coffee beans – although there are helpfully two different settings for the type of grind you want, ranging from a finer blend to a coarser one for French Press coffee.
This is not always an option on some of the cheaper blade grinders.
You can grind all manner of things in it and chop your nuts to your heart's content and still be able to use it again for something else.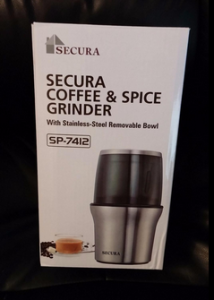 The only slight disadvantage is in the fact it is relatively small and will not take the same load that a larger unit will do, so no party pots of coffee all-in-one-go, but you knew that anyway, right?
Being made of stainless steel is an obvious plus for longevity and also makes it far less of a chore to clean than plastic is. It is dishwasher safe.
If your kitchen space is tight as well as your wallet, but you still want something decent than can multi task to boot, you could do a lot worse than to invest in this small but hard wearing appliance.
Overall customer reviews of this blade grinder have been favorable and also reflecting pretty favorably on the Secura customer service team, who have come out of blade grinder reviews well looking like they actually do give a toss about their customers.  Bravo!
If you have been used to a big, all singing and all dancing coffee grinder, you may be in for a pleasant surprise, as this is small – but powerful.
It needs to be remembered that it only takes a matter of seconds for the machine to grind or chop something in its entirety.
You do not want to risk wearing or burning the appliance out, although technically speaking that should not happen.
---
What People Are Saying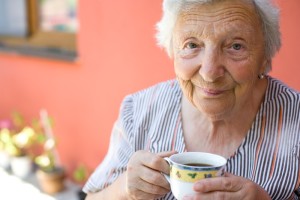 "I had quite a few bigger named stainless steel grinders but they never lasted the course, this is the best blade grinder that I have had to date."
"I really liked the fact that this came with not one, but two stainless steel bowls and different types of blades, designed for both grinding and chopping."
"This makes a good fine grind, with a nice even consistency and no nasty lumps like some blade grinders can do. It also is not too noisy which is nice."
"Sturdy looking and a nice weight, the stainless steel helps weight it down properly while chopping and grinding so that it doesn't dance all over the counter!"
"I used this to make coleslaw and five Chinese spice and it worked just fine"
"A word of advice, you may need to give it a little while in between grinds or it can get a bit overheated and then shut off sometimes."
"A great little tool and completely valuable kitchen appliance. This chops and grinds more or less everything I wanted to and it didn't cost a lot either –would recommend to anyone."
"This makes a great powder out of all sorts of spices and nuts, I've used it from everything from cinnamon to peanut and almond and it has the texture just right. Have been using it two or three times a day and it is still going strong so far!"
---
Our Overall Impressions
The Secura Electric Blade Coffee & Spice Grinder may be one of the best blade grinders on the market for the price you pay and as far as we're concerned.  
It is durable, aesthetically pleasing, and it gets the job done, and we give it a solid 4.5 out of five stars.