Now, even though they're certainly dominating the market, Nespresso's Dolce Gusto and Keurig's K-Cup systems are far from the only ones.
There are also Nespresso's OriginalLine brewers, as well as Starbucks' Verismo ones, as well as today's choice – Illy's IperEspresso lineup.
Illy is a well-known and very respected brand of coffee, especially in its home country, Italy.
You'll find it in coffee shops all around the world, and you would be surprised at how many of them rely on IperEspresso as compared to grinding coffee.
It's the brewing speed and simplicity that matters in a coffee shop, and it doesn't hurt to get a consistently equal coffee every time.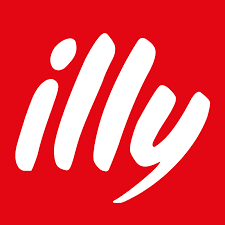 However, Illy's IperEspresso lineup is somewhat tricky to work with. The prices for the capsules aren't always very attractive, and there is honestly not that much choice.
If this isn't an issue for you, should you go ahead and invest in a coffee maker that uses the IperEspresso capsules?
Let's find out, in our Illy IperEspresso Capsules review.
What options do you have in terms of coffee?
The first thing that any potential owner of an IperEspresso coffee maker should want to know is what options do they have in terms of coffee?
When you're investing in a certain manufacturer's system, you're often limited to their own capsules.
With Illy, there are a couple of options. To begin with, you have the regular, most common ones: Medium Roast, Dark Roast, Decaffeinated, and Lungo.
These options are basically there regardless of which pod system you go for, so Illy does as expected here. The Medium Roast has rich, balanced taste and notes of caramel and chocolate.
The Dark Roast, on the other hand, is robust, intense, and full flavored, with notes of deep cocoa. Decaffeinated is pretty self-explanatory, with notes of caramel and no more than 0.1% of caffeine.
And the Lungo actually tastes about the same as a Medium Roast, but it's formulated for a longer cup of coffee.
Arabica Selection Origins of Taste
What you won't find with many other manufacturers are the Arabica Selection Origins of Taste options. With them, you get four distinct countries, each with its own taste.
The first one, Ethiopia, comes with a delicate, aromatic taste which has gentle notes of jasmine. Next we have Guatemala, with a complex, yet balanced, bold taste, and notes of chocolate.
Then there's Brasil, with an intense, full-flavored taste containing notes of caramel. And last but not least, there's Colombia, with a medium intensity smooth and balanced taste, which contains notes of citrus fruit.
Oh, and aside from that, we also have the idillyum capsules, which aren't a part of the Origins of Taste lineup. They come with a distinctive, intriguing taste, and notes of fruit, caramel and chocolate.
However, that's pretty much where it ends. Unfortunately, there aren't other manufacturers that make IperEspresso compatible capsules.
For example, you can get Lavazza coffee in both Dolce Gusto and K-Cup variants, but you won't find it compatible with IperEspresso brewers.
What that means is that you're limited to just the options we mentioned above. Sure, there is plenty of choice, and they taste really good, but that's about it.
You might find reusable IperEspresso capsules, but the experience with them varies, and they don't last forever either.
Do you have a lot of options for coffee brewers?
I know – too much talk about "options" in our Illy IperEspresso capsules review.
Consistency, good taste, speed and ease of preparation are all actually taken care of when you're buying capsules, so options are pretty much all you have.
If you don't have options, at least a few, the pod system isn't really worth it. So, coffee brewer options. With Illy's IperEspresso, you're actually limited to their own coffee brewers.
However, they actually have a couple of models, and they're all great for home users, or moderate coffee shop usage. Each of those models are made by Francis Francis, a brand that Illy bought.
To begin with, we have the cheapest model, the Y3.2 This is a very small machine, and intended purely for home usage. It can only make one espresso or coffee at a time, and doesn't have additional features such as a cup warmer or metal construction.
Next in price is the X9, which is a bit bigger, but still only makes an espresso. It is, however, made of chromed aluminum, and built a tad better.
Moving on, we have the Y5, available in a couple of configurations. An all metal build with an automatic volume control, you have it as an espresso & coffee machine, or with either Bluetooth and Amazon Dash Replenishment, or as a milk, espresso & coffee.
Which one you go for depends on your needs.
The higher end ones are also great
Then there's the retro-looking X7.1, which also has a cup warmer and steam wand for milk, and makes cappuccino as well. Last but not least is the X1, the largest of them all.
Originally made 20 years ago, it's now available as an anniversary special edition. It has everything – metal build, cup warmer, adjustable cup sizes and a steam wand, and makes multiple beverages.
There are also two brewers by Cuisinart – the Single Serve and the SuperAutomatic, and they're both good alternatives if you don't want a Francis Francis machine.
Wrapping up – are they worth it?
As we mentioned, the only thing that could limit you with capsules is their availability and options. Oh, and the price. In terms of availability and options, there aren't as much as K-Cups or Dolce Gusto.
That said, you still have plenty of choice. The price, however, might be a bit too much for some. If you want to get some of the best coffee Italy has to offer, that price is very much worth it!