If you truly value the taste of great coffee and espresso, and you want to brew it at home, you'll be needing the best coffee grinder you can get, made by one of the top brands such as Baratza, Breville, Rancilio, Capresso, or many others.  
Making the choice can be difficult, but that's where Know Your Grinder comes in!  
We conduct in depth coffee grinder reviews of the top brands from around the world, and we want you to have the best cup of coffee every time.
Overall, knowledge is power, and this will save you money.
Once you get the hang of grinding your coffee beans at home, you'll be making various hot beverages that taste as good or better than the coffee shops at a fraction of the cost!  
Whether it's espresso, cappuccino, flat whites, drip brew, cold press, or any number of other styles of coffee that you love, we want to help you get that perfect cup.
Admittedly, not everyone knows how to grind coffee the way the experts do, but on this website, we've dedicated ourselves to knowing exactly what to do when it comes to coffee preparation.
We also provide informative articles that talk about how its all done, complete with helpful pictures and video!
The Secret To Great Coffee Flavor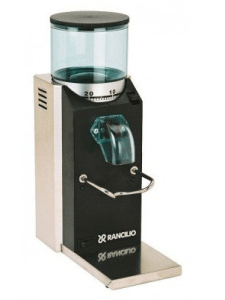 If you buy your beans pre-ground at the store like most people do, you aren't doing your home brew coffee any favors.  If you grind your beans fresh, you get noticeably better tasting coffee and espresso every time.  
Sadly, most people don't know how big of a difference grinding the beans yourself can make. Yes, you may have to learn a new trick or two, but we have all the resources right here on this website for you to read and watch.  
In the long run, if you are a coffee lover, buying a coffee grinder for your home is probably the best investment you can make, aside from buying an espresso machine or some of the other crucial pieces of coffee brewing equipment that are involved in the artform (yes, coffee making really is an art form).
You don't have to spend a lot of money on a grinder either, unless of course you really want to.  
Let it be known that in addition to grinders, we talk about just about anything coffee related, including espresso making equipment, various kinds of coffee makers, pour over kettles, Turkish coffee, and so much more.  
Feel free to look around and get a free education on the topic of all things coffee-related!
Overall, Know Your Grinder aims to be the biggest and most comprehensive resource on the web which can help potential buyers find the best coffee grinders to suit their personal home brewing style!
We hope you enjoy our website!
Read our Privacy Policy, Earnings Disclaimer, or Terms of Service here!