The Izzo Alex Duetto 3 Dual Boiler Espresso Machine is a fancily named and fairly expensive machine with a very beautiful stainless steel curved body with commercial rotary pumps and is perfect for commercial or home use, depending on your budget.
It has the famous E61 group head and is compact enough to fit on a countertop.
QUICK STATS
Large removable drip tray (with included option to drain if desired)
Dual boilers PID controller for the group boiler (1.0 degree Fahrenheit adjustment)
PID controller (controls the steam boiler temperature)
Quiet rotary pump
Lever control to allow switching water source from direct plumb to water tank
Low water sensor in the reservoir
Red indicator lights clearly marked so you can tell which boiler is receiving power
Rubber insulating boots over heating element ends for safety (newbie friendly)
Optional drain kit included 15 or 20 amperage operational mode
2″ clearance between the drip tray and the porta-filter

Izzo Alex-Duetto-3 Espresso Machine Dual Boiler Review
The Alex Duetto version 3 has seen many changes come to pass that make it the best one yet, with smaller and recessed lights to indicate your progress in the espresso process, as well as a large and redesigned dip tray that holds up to 32 oz of water and is very easy to remove.
This is just to name but a few small changes. The main feature of this machine is temperature control, as that's what making good espresso is all about and the Izzo Alex Duetto 3 really focuses on that.
The drip tray also has a catch tray on back that is easy to slide in. The warming tray on the top is also quick to remove, and gives you quick access to the reservoir.
Here is a video overview of the Izzo Alex Duetto V.3 to get an up close and personal look at this wonderful machine.
As you can see from the above video, the Izzo Alex Duetto is a pleasure for any fan of espresso to use.
The Izzo Alex Duetto ("Duetto" referring to the double boilers here) was made in order that each boiler might be devoted to two different tasks – one for steaming and the other for brewing.
The machine relies on a thermosyphon in order to keep the grouphead toasty, although the flush routine isn't as complicated if you compare it to let's say an E61/heat exchanger combination.

One handy feature of this machine is that the porta-filter handle this time around is ergonomic.
If you're in a hurry, or simply want a better porta-filter that's easy to use, the Duetto 3 comes with one so fear not.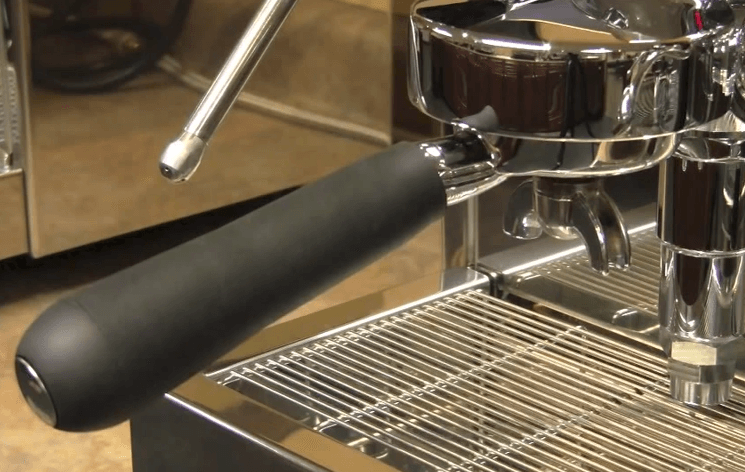 Differences Between Izzo Alex Duetto 2 & 3
To get a better sense of the upgrades that the Izzo Alex Duetto features, watch this comparison video which compares the Alex Duetto 2 and 3, and you'll have a better idea of the differences between them.
The Duetto-3 has a set point of 200°F. Within a time interval of 30 seconds that represent back-to-back shots, the temperature ticked up one-half degree.
If this means nothing to you – which is understandable, not everyone has had the chance to don the "barista" mantle and use one of these things – this machine can produce espresso like nobody's business.
In the store, this machine will have no trouble keeping up with the rush times, which is pretty impressive.
Of course, it depends on the size of the café you're operating, but if its a small to mid-sized café, you should be fine.
There are bigger espresso machines out there, of course. Once again, as a home unit, this machine is perfect.
PID Espresso Machine
By the way, this is what's called a PID espresso machine, or "Proportional, Integral, Derivative".
This is a major advantage for the Izzo Alex Duetto 3, as it basically comes down to better temperature control by way of some advanced programming within the machine.
If you talk to any knowledgeable barista, they will tell you that this is actually one of the biggest advancements in espresso in the past 20 years, so its no small feature for the Izzo.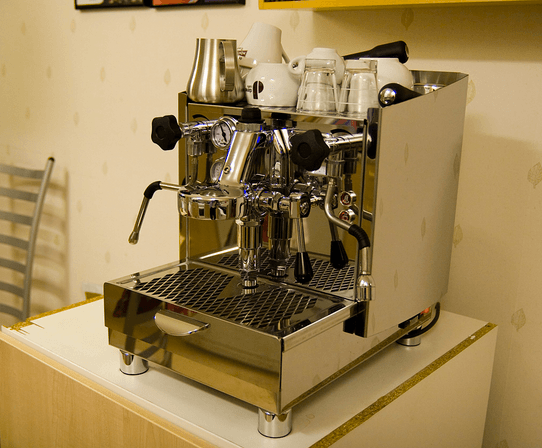 If you prepare more than one espresso every 90 seconds and if you decide to power off the steam boiler it will have a negligible impact on temperature stability.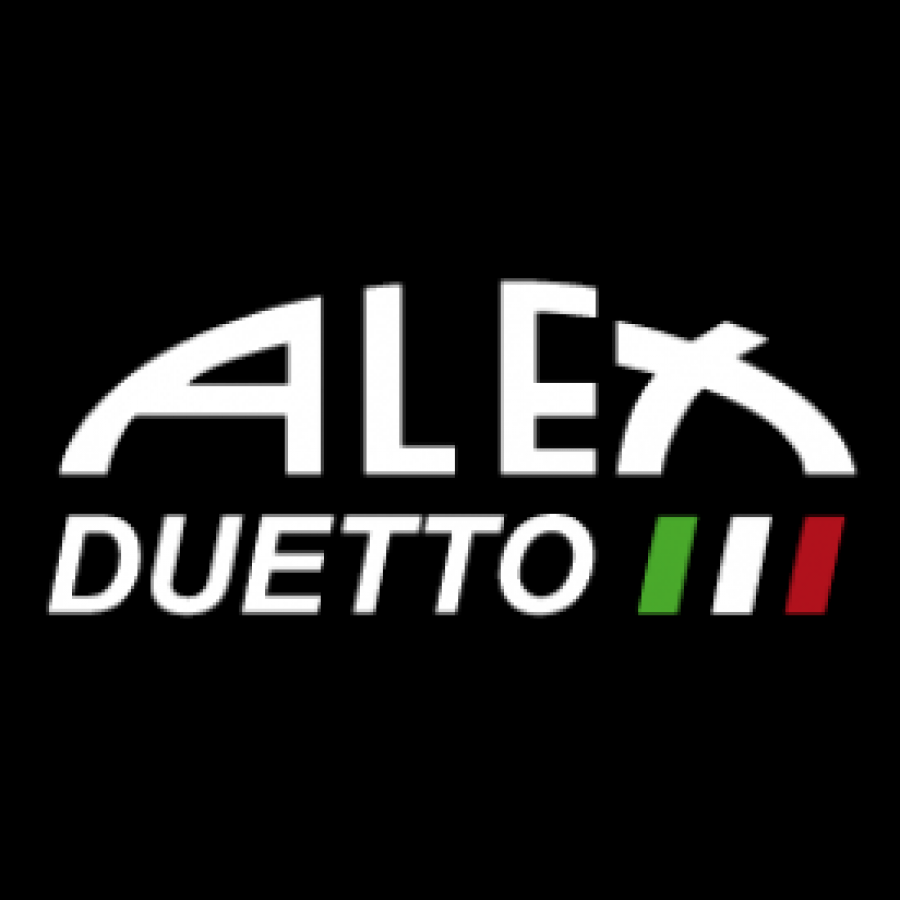 If you want to achieve the best temperature stability on the Duetto 3, make short flush in case it was idle for more than 3 minutes and give it 30 seconds for the group to re-stabilize; you will have to flush before dosing/tamping.
If the machine is not used for longer than 6 minutes, do a longer flush that would be enough to pre-warm an espresso cup.
The Duetto 3 is maybe isn't the fastest machine when comes to steaming, but its no slouch either.
No Burn Steam Wand – Great For Newbies
The Alex-Duetto 3's no-burn wand is very smart thing for people who would purchase this machine and never ever used an espresso machine in their lives.
So whether you are a newbie or not, you will be able to learn and prepare yourself an espresso without burning yourself.
A week or two of practicing and you can call yourself a home barista.
Purging The Unit
Be careful about purging steam condensation into the drip tray; this is a shallow place and will splash if it isn't full enough.
All in all keep re-flushing in mind, and do a very short flush if the Duetto has been idle for more than 3 minutes and allow 30 seconds for the group to re-stabilize before starting the extraction.
If it has been idle for more than 6 minutes, let it have a longer flush instead. It's really that simple. Everyone can learn how to adjust the right brew temperature.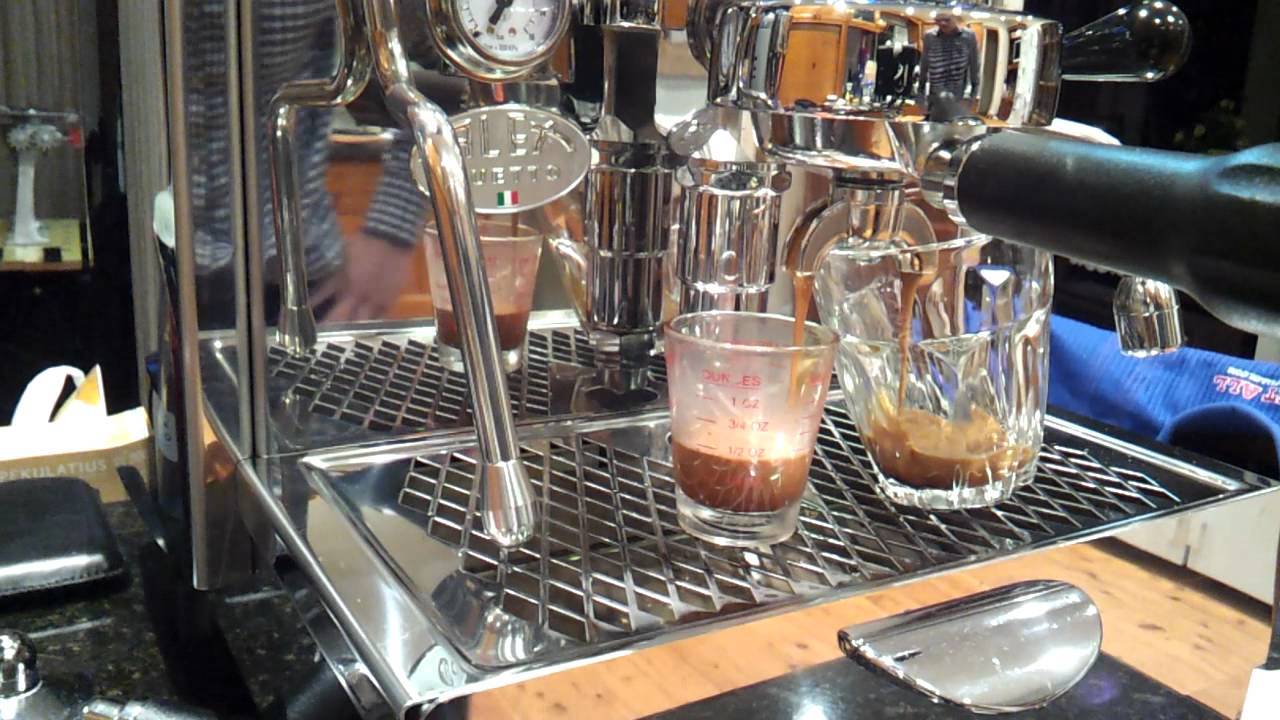 OVERALL
There are certainly cheaper machines than this, but rarely will you find one finer, particularly if you're buying this unit to do some home brewing.
If this is the case, you're in for a treat, but its going to cost you.
There are a wealth of features with this unit, and this is partly why the Izzo Alex Duetto 3 has been so popular thus far.
For commercial purposes, it is a smaller unit, but powerful. All of the features are practical, making this a lean, mean, espresso making machine. – 5 STARS!