DIMENSIONS: 6 1/4″ W x 13 1/4″ D x 16 1/2″ H
WEIGHT: 22.5 LBS
OUR RATING: FIVE STARS OUT OF FIVE
BLADE GRINDING SPEED: 1400 RPM, 1600 RPM
GRINDING BURRS: FLAT 58 MM
GROUND COFFEE CAPACITY: 0.44LBS/ 200 G
COFFEE BEAN CAPACITY: 1.3 LBS/ 0.6KG
DOSE ADJUSTMENT: 0.19-0.28 OZ/ 5.5-8 G
COLORS: WHITE/BLACK/DARK GRAY/SILVER/LIGHT RED/DARK RED/POLISHED ALUMINIUM
If you are really a big fan of espresso, then its no surprise you've come across this review because today we are here to talk about the Mazzer Mini, and Mazzer is a name that, in the coffee grinder world, is synonymous with espresso.
Right off the top, we want readers to know that the Mazzer Mini is, for the most part, an espresso grinder that is considered to be a high end commercial grade prosumer machine for cafés, restaurants, and bars.
However, there are a growing number of domestic coffee lovers who are taking to having these little darlings in their home kitchens, precisely because they are so good.
The pricetag on this unit still isn't what most of us would consider "low", but as it does inch down from time to time, even a few dollars off here and there can make the Mazzer Mini within the reach of some home users who have been saving their allowance.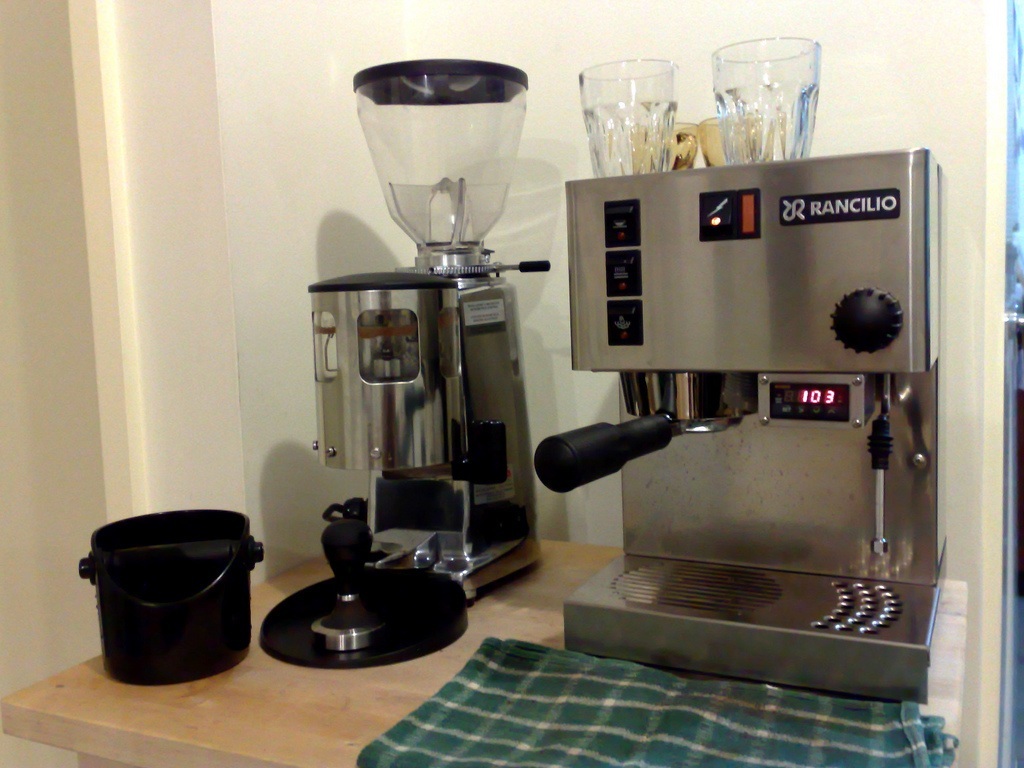 Ok, so we've said it – the Mazzer Mini is not cheap.
And, if you seriously are thinking of getting this grinder for your café, work, or even for home, you will be expecting a lot for your money if you're going to be paying upwards of $500 and sometimes up to $1000.
A basic overview of the Mazzer Mini reveals a swish bit of kit, cast in stainless steel, that has a decidedly very sturdy edge to it.
It weighs in at a huge 22 lbs, which means it may possibly be invading a small country sometime in the near future, firing an artillery of rich, dark espresso.
Not just a sturdy workhorse, this grinder is also elegantly designed and will look pretty and graceful as it chomps its way through your beans.
Available in an array of different colors, you can choose between white, black, dark gray, silver, light red, dark red and polished aluminum, depending where you buy this unit.
In other words, there should be one out there to blend in with (or stand out from) most kitchen color scheme scenarios.
Here is a quick video overview of the Mazzer Mini by the folks over at Prima Coffee Equipment.
USABILITY
So it does certain look like a pro, but does the Mazzer Mini handle like a pro? Well, it can take industrial amounts of coffee beans, that's for sure.
We can say that this machine will process a whopping 1.3 pounds of beans. It has a low rpm grinding speed which ensure that your coffee beans are never scorched and burnt tasting.
There are no steps on the grinder, meaning you can adjust the grind just as you like it to the very smallest degree, giving you a greater control over it than the majority of grinders out there.
By the way, if you don't know what "steps" are in coffee grinder parlance, it simply means increments that allow you to make your grind either finer or more coarse.
Capresso 56001 Infinity Conical Burr, Black

Baratza Encore Conical Burr Coffee Grinder

Hario Ceramic Coffee Mill – "Mini-Slim Plus"

Rancilio Hsd-Roc-Sd Rocky Espresso Coffee Grinder

Breville Bcg820Bssxl The Smart Grinder Pro Coffee Bean Grinder, Brushed Stainless Steel

The Doser
Finally we get to the thorny issue of the doser. To dose or not to dose would seem to be the question amongst coffee loving home style baristas.
Obviously, for a commercial setting it may be clearly favorable to have this feature. Perhaps, sometimes in a domestic kitchen it may not seem worth it.
Most for domestic consumption grinders do not need a doser, as the quantities being made will be lighter and there is then the matter of the coffee grounds sitting around, going stale to contend with.
The bottom line is if you're buying this for around the house, you don't really need a doser because those are used more often in shops.
At this point, the we feel we should mention that a doserless version of the mini is available for purchase, if you should so wish to.
However, it is somewhat more expensive, with the price online jumping around a bit but being generally higher than the doser model.
It might be worth exploring either making the grinder work for you, or doing what some enterprising souls have done and outsmart it!
There are people who have done DIY adaptations but whether you feel confident enough tinkering about with a $700+ bit of kit and thus rendering the warranty invalid is up to you, here we must wear a stern look and school ma'am-ish glare and ask do you really want to do that?
Lots Of Love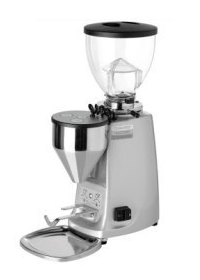 This is commercial machine and of course it is everything you would expect with this price tag.
Coffee lovers and professional baristas alike both attest that this is a hard wearing, hard working, beautiful-looking coffee grinder.
Generally, it has been considered the "second" grinder in a traditional coffee house setting.
This is not because it is second best, however, but because if you have a giant coffee shop there are bigger grinders than the Mazzer Mini.
Smaller cafes may choose simply to pick the Mini above a larger commercial machine, also. It is clearly the perfect choice for the "serious" coffee lover in the home.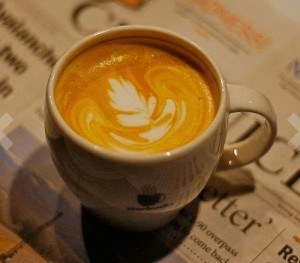 As far as ease of use goes, it is also much easier to operate than you might think, considering it is found in professional shops.
In fact, plenty of domestic grinders are a lot more complex than this.
Really, your only concern is whether this is the amount of money that you wish to be spending, or not, to get some super high quality hardware and the espresso that will result from it.
What Customers Are Saying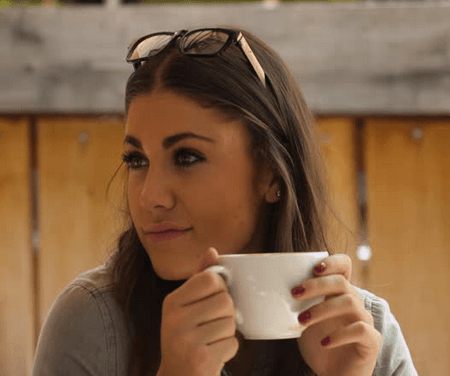 "The thing I really liked about this was that I could change the type of coffee bean I was using and I wouldn't automatically be wasting tons of beans on trying to figure out exactly how to program or dial in the grind which was correct for it. Seriously, do yourself a favor and spend a bit more on the grinder and it will save money over time."
"This grinder is built like a brick sh*thouse and keeps grinding on like a trooper, several years after purchase and I have yet to replace any of the parts. BUT it is good to know that pretty much all the component parts of the machine can be replaced, if need be. This sets it apart from some of the cheaper models I feel."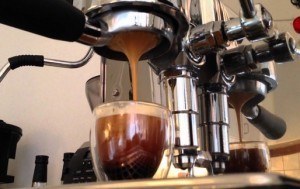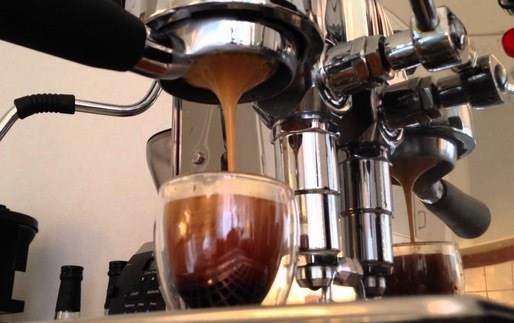 "Remember this is a commercial grinder and so it weighs an absolute ton and will take up a bit more counter space than some of your smaller, more dinky and domestic intended products. That said, it is totally worth it. Still working after many years of loyal service. Recommended."
"Wow, the crema that this produces is just fantastic."
Wrapping Things Up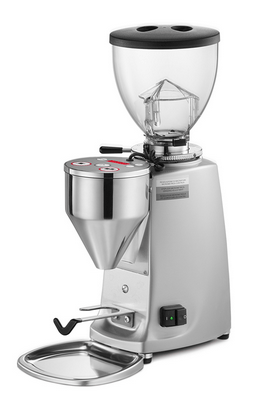 The problems with the Mazzer Mini are small and the advantages are huge.
From what we've heard from people who use the Mazzer Mini, any problems that may occur have more to do with breaking the machine in than anything else.
Across the board, espresso fans consider this to be a great machine with only very minor flaws, if any.
Right now we do want to say that if you get this machine, be sure to give it a few goes to break it in. If your very first espresso doesn't blow you away, be patient.
A few rounds with the Mazzer Mini and you will get into the groove.
The only other things we can say that need to be considered are going with the doser or no doser model, and picking the right color. Otherwise, this is a 5 STAR machine!
RELATED VIDEOS
Hamilton Beach 49980A Coffee Maker, Single Serve Black/Stainless Steel

Breville Bes880Bss Barista Touch Espresso Maker, Stainless Steel