QUICK STATS
MANUFACTURER: MR. COFFEE
MODEL NO: ECM160
WEIGHT: 5.4 POUNDS
DIMENSIONS: L:10.3″ x W: 9.5″, H:11.6″
PRICE: AROUND $50
MACHINE TYPE: STEAM
CAPACITY: 20 OUNCES
TAMPER INCLUDED: NO
STEAMING PITCHER: NO
KNOW YOUR GRINDER RATING: 3.5 OUT OF FIVE STARS
As far as home espresso makers go, the Mr. Coffee ECM160 4-Cup model is one of the most popular entry level espresso brewers around, and a consistent bestseller.
It's no wonder – Mr. Coffee has been refining their approach to coffee brewing since back in 1970.

Basically, when discussing the Mr. Coffee ECM160 4-Cup Espresso Brewer, we are talking about a very popular model of brewer, but, when you reach a certain level of popularity, you sometimes uncover the odd scandal.
The first thing we'll say about it is that you need to read the instruction manual very carefully. Why? Because those who have been naysayers of this unit we suspect perhaps did not read the manual.
Simple little things like unraveling the power cord to the desired length, which is found under the unit itself, become obvious if you read the manual.
Apparently some people couldn't find it. There are numerous problems of this sort, and about 50% could be solved by actually reading the manual.

Decent Espresso Maker For the Price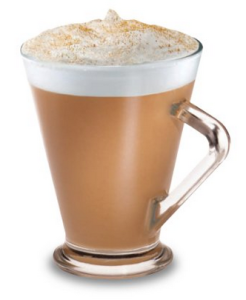 Keep in mind also that this is an entry level espresso brewer, and you can usually get it for under $50 on most websites.
It does espresso, it does lattes, and yes, it does cappuccinos as well.
The carafe holds 4 cups worth of coffee, which is substantially more than your single cup models, which usually cost more, generally speaking.

When we're talking about espresso makers and prices, you should know that an actual high end espresso machine can run you literally thousands of dollars.
Even spending under $200 for an espresso machine is considered to be on the more economical side if you ask any pro barista.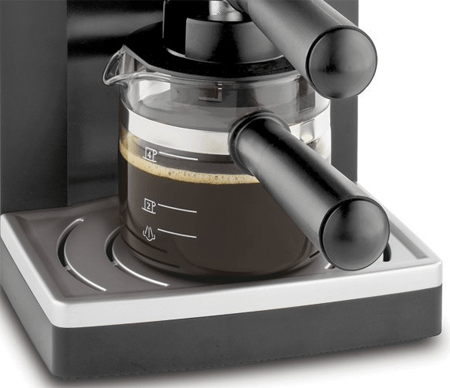 That said, we're not here strictly to bust the chops of the Mr. Coffee ECM160 just because its an affordable machine.
It definitely has a growing number of fans for a reason, which is to say, in a nutshell, its very quick and easy to use – but let us not misunderstand each other here before we go any further – this is no high end espresso maker and the quality is not really comparable to those machines which are priced in that range.
Features of the Mr. Coffee ECM160 4-Cup Espresso Maker
Before we sound like we don't like this espresso maker, let us look at what's good about the Mr. Coffee ECM160.
First of all, it is very light and compact, which is, for an espresso maker, rather out of the ordinary with the more expensive espresso machines – they're usually big, hulking beasts that weigh 50 lbs.
Its smaller size is a big selling feature for this machine because not only do you get a machine that brews espresso quickly, but the machine itself doesn't take up much room on your counter.
Its exact dimensions are 8″ x 6.5″ x 10.5 ", and with a weight of 1.6 pounds.
So, as you can see, it is pretty lightweight, but most people consider this to be a virtue as that means you can move it around easily.
Ready To Rock Out Of the Box
The Mr. Coffee ECM160 also requires zero assembly and is ready to operate out of the box.
This means that you don't need a PhD in espresso-ology to have your Mr. Coffee brewing a tasty espresso or latte right away.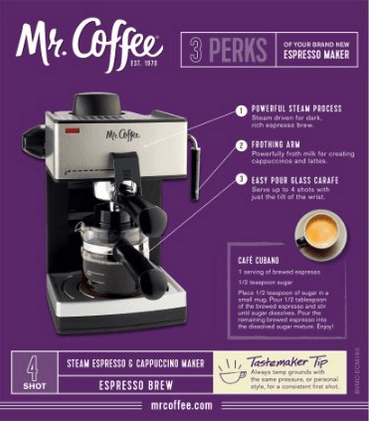 Still, remember what we said about the manual – you probably should read it first before you start brewing, as you don't want to end up with a steam burn within five seconds of using this machine.
Here is a tutorial video that will get you started, to give you a better visual reference for what the Mr. Coffee ECM160 does.
Mr. Coffee ECM160 – The Exterior
From the outside, we have to admit that when we look at this Mr. Coffee ECM160 4-Cup espresso maker, we see a fairly stylish and modern little machine.
In terms of its exterior, you get a classy glass carafe, and a fair amount of stainless steel as well with black accents (plastic), although it is important to note that the boiler inside is aluminum.
That's fair, since having a copper boiler would up the price of the unit quite a bit.
What You Don't Get
Be aware also that there are a few things lacking from this package that may not have been clear enough in their advertising.
As a result, this has brought the product down a notch with some customers who are peeved by these things they feel they were not warned about prior to buying the machine.

For example, if you look at some of the images of this product, you will see things like a frothing pitcher, a good porta-filter, and a decent espresso tamper being used.
The both the tamper and the porta-filter are not the best, and there is no frothing pitcher.

This is partly why the Mr. Coffee ECM160 is so affordable, because they're not going to provide you with every single thing to make the perfect espresso, sadly.
You can easily upgrade the quality of your espresso by making a few little upgrades (new tamper, new pitcher, new portafilter).

Looking at the bright side, so to speak, you are getting a decent espresso maker with the Mr. Coffee ECM160, and if you want all the other goodies, you'll need to seek them out.
Here's a quick video showing how to pull a wicked espresso shot using the Mr. Coffee ECM160.
Unlike your more expensive espresso makers, this is a steam espresso maker and not a powerful pump bar system for cranking out espressos at a rapid rate.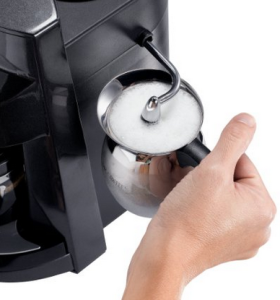 You need to go somewhat easy on the Mr. Coffee ECM160 – this is not an espresso machine that could stand in at a coffee shop.
That said, it has a reputation for having a well-made steaming frother, which is something you'll probably be wanting to use quite often for your lattes.
Please note that this machine has been earmarked for not producing the proper and much sought-after golden crema, and for this reason espresso lovers do reserve the right to turn up their nose to this machine.
That said, crema is not impossible, it just takes a special touch.
Mr. Coffee ECM160 – The Verdict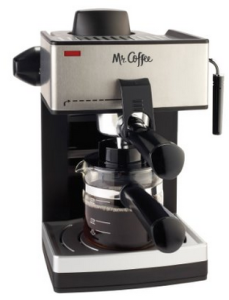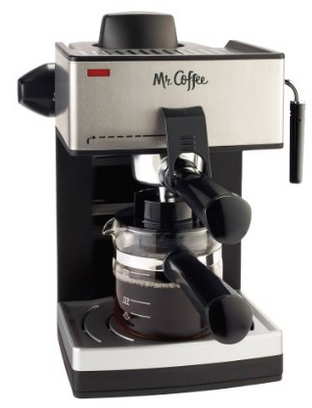 The bottom line with the Mr. Coffee ECM160, as far as we're concerned, is this. Its a better machine for cappuccinos and lattes than it is for espressos.
This machine simply doesn't have the power needed to make authentic espresso the way the coffee shops do.
For that you need a certain amount of BAR pressure, and this machine is not built that way.
Otherwise, this is a great little espresso maker for the money. It can make lattes, cappuccinos, and, although not the highest quality, espressos.
Its compact, but it delivers a lot for the amount you'll pay for it. Its super convenient, works right out of the box, and a growing number of coffee lovers hail it as a huge success.
We highly recommend this machine, but we do suggest you read the manual carefully and maybe watch a YouTube video or two before you start brewing. – 4 STARS!