If you are a true coffee lover, you probably know that temperature is extremely important to brewing coffee. You've also probably noticed that a lot of espresso machines have what's called a "PID," or "PID controller" more accurately.
PID stands for Proportional Integral Derivative. Although the name sounds very sophisticated, it's pretty much a temperature controller integrated into an espresso machine.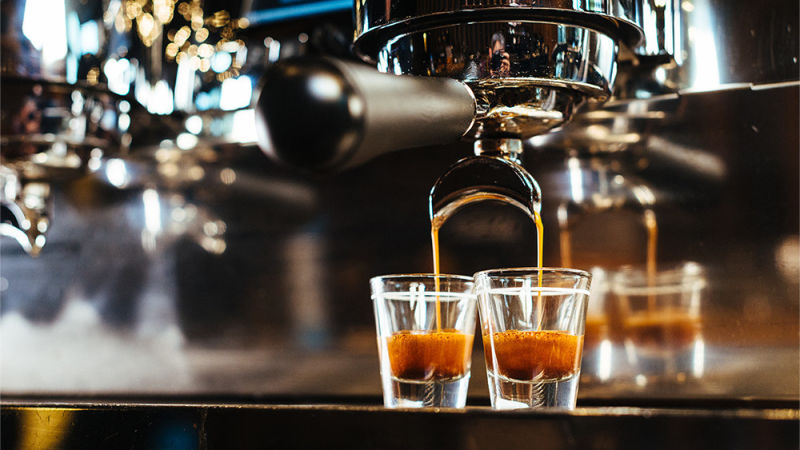 A PID controller uses an advanced algorithm to regulate the temperature so that it stays exactly at the degree you need to make the perfect cup of coffee. Any true coffee enthusiast will tell you that the water temperature needs to be between 195-205 degrees Fahrenheit.
Pid For Coffee Machine
Why Your Espresso Machine Needs a PID?
The PID is a control loop feedback mechanism or controller which controls/monitors the temperature you need for that perfect cup.
This controller continuously calculates the changes in temperature due to many small factors that a person may not always be considering.
For example, maybe someone opens the door and a cold winter breeze passes by your espresso machine. Or, maybe the power supply for your espresso machine might experience a surge.
If you didn't have the PID on your machine or if it wasn't functioning, the temperature of your water would change. You don't want that because it might affect the taste of your brew.
To put it simply, the PID controller tries to outthink what might happen in the environment around the espresso machine, and keep the temperature under control before it happens to go askew.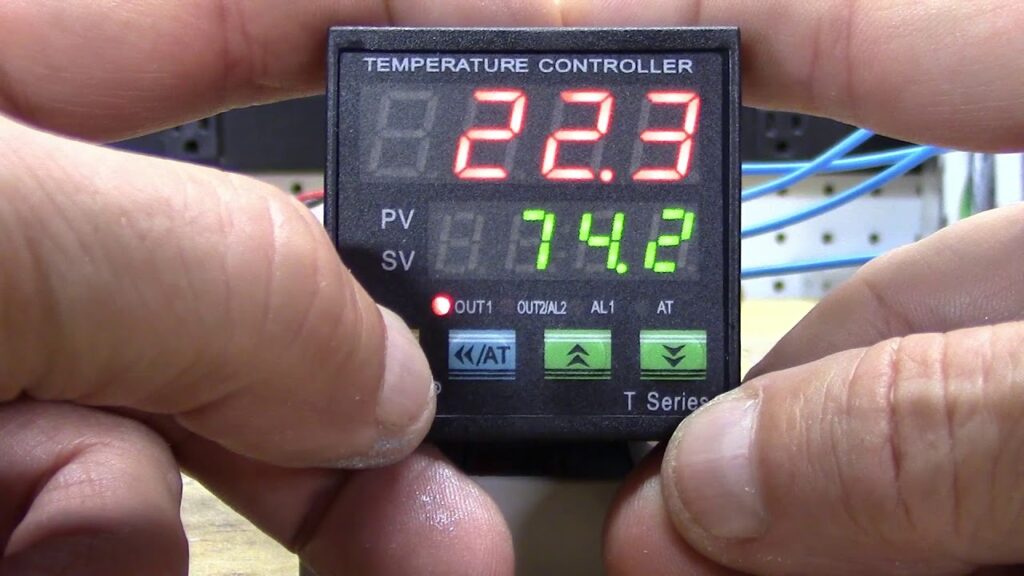 Most PID controllers allow you to increase or decrease the temperature manually, which can have a big impact on the taste of the brew being brewed.
You probably already know that every coffee bean has a different ideal brew temperature. Having a PID temperature adjuster for brewing espresso has the biggest impact, but PID controller can also be used to adjust the temperature of the steam boiler.
By increasing or decreasing the steam boiler temperature you can fine tune the steaming performance of your machine. A higher temperature means more steam pressure and a lower temperature means less steam pressure.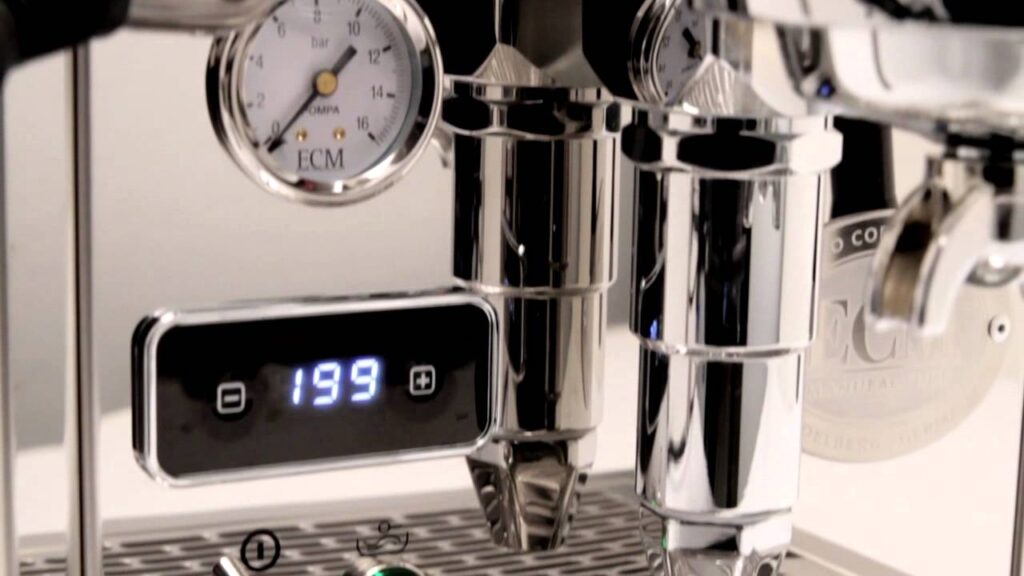 How Does a PID Controller Work?
The working principle behind a PID controller is that the proportional, integral, and derivative terms must be individually adjusted or "tuned".
These elements each relate to the variance in the process temperature versus the set-point in a period of time.
Proportional is a comparison between 2 numbers. In this case, those numbers are the errors or differences in temperature.
Integral refers to that most important constant temperature you need. As the temperature goes up and down, the PID controller tries to return the temperature to the desired integral degree.
Derivative is a prediction of what is going to happen to the temperature. How low or how high it might goes in the future.
Once the proportional, integral and derivative terms are all properly adjusted, your espresso machine is able to to regulate the temperature so that it stays exactly at the degree you need to make the perfect cup of coffee.
Here you can watch a great video explanation of a PID controller in action:
Now when you understand how PID controllers work and how important they are, you can consider investing some money into buying a PID controlled espresso machine.
There are many options to choose from world-famous brands such as ECM, Astoria, Brasilia, Breville, Izzo, and many others.
Below we review one of the best PID controlled espresso machines made by Breville.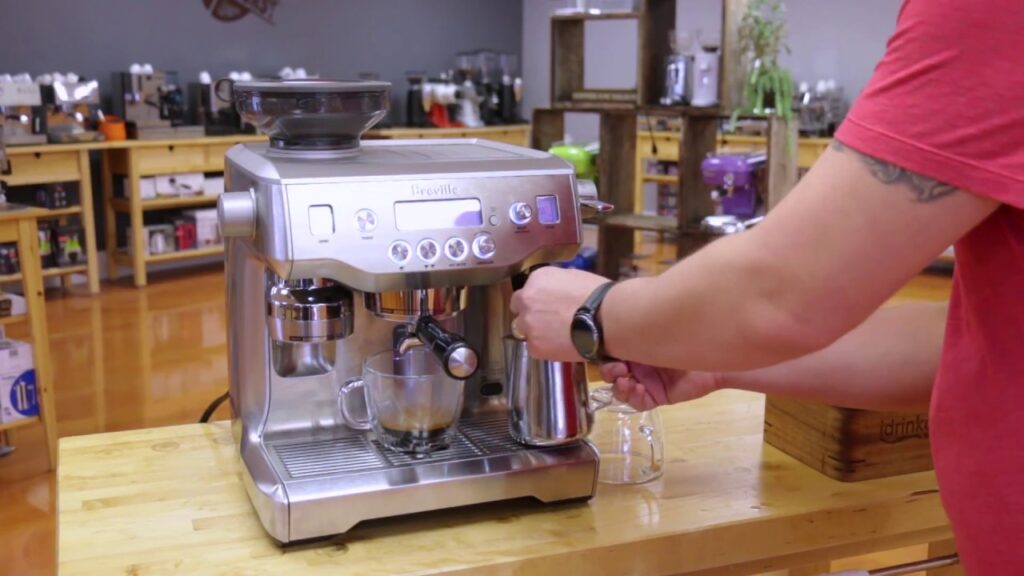 Breville BES980XL Oracle Espresso Machine
The Breville Oracle Espresso Machine can deliver fresh, high quality espresso coffee at a remarkable speed.
This integrated burr grinder can go from beans to espresso in less than a minute. The art of espresso coffee in your own home has never been more easy.
Whether you're a beginner or an experienced barista, this express espresso maker will put a smile on you face and something warm and tasty in your stomach. With the flick of a switch, the grind size, dosage etc. will be perfectly measured for you.
This Barista Express has a two dual-wall, pressurized filters that offer you a chance to experiment with grind sizes and tamping pressure and more.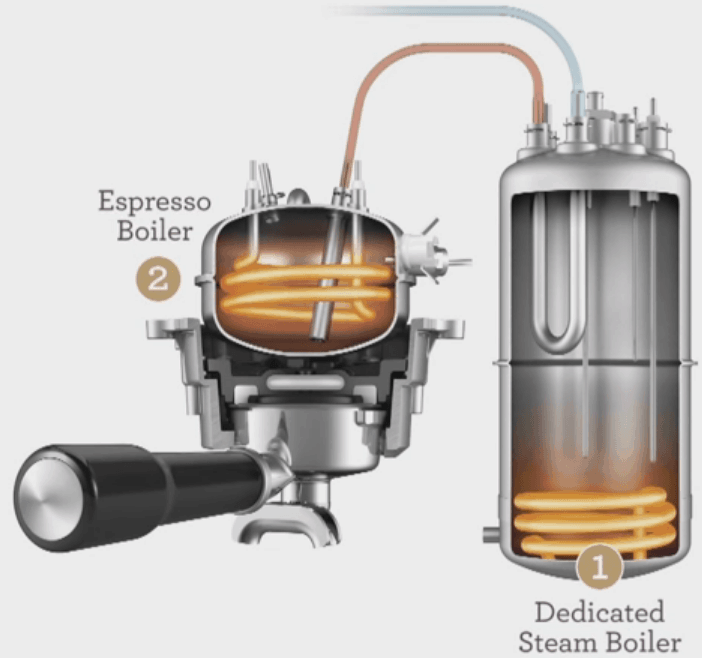 Breville's designers always use high quality materials so the machine is sturdy and will last a long time.
They even included no slip "boots" on it so once the activation process begins, the machine stays put. It is easy to clean and has a hideaway storage compartment and lots more.
Key Features
Automatically grinds, doses & tamps the required amount of coffee for mess free, barista-quality espresso.
Programmable hands-free milk texturing with automatic purge
Dual stainless steel boilers & dual Italian pumps with PID; Boilers can be descaled by user
One Touch Americano delivers water directly into the cup after extraction; 3 preset & 6 customizable settings
Programmable shot temperature from 190 Degree-205 Degree. Displays in either Degree F or Degree C
Product Dimensions: (L) 16¼" x (D) 15″ x (H) 18″ Weight : 35lbs
To wrap things up, making espresso is an art, but it's no less a science as well. That means, if you so desire, you can geek out on your espresso making, and, often times, that will bring you face to face with a PID espresso controller. If you have any experiences with these devices, please share them below, we'd love to hear your stories!
Breville Fully Automatic Espresso Machine

Calphalon Bvclecmp1 Temp Iq Espresso Machine With Steam Wand

Gaggia Ri9380/46 Classic Pro Espresso Machine

Calphalon Bvclecmpbm1 Temp Iq Espresso Machine With Grinder And Steam (…)