Last Updated on
By: Know Your Grinder
One-Group Model Dimensions:

15.2 x 22.0 x 18.9 in

One-Group Model Weight: 63.9 lbs.

Two-Group Model Dimensions: 30.7 x 22.0 x 18.9 in

Two-Group Model Weight: 119.1 lbs.
The Rancilio Epoca small-scale commercial-grade espresso machine is available in three different versions. 
All offer Rancilio's high-quality construction and excellent customer service, and are suitable for use in a small or low-volume coffee shop environment, or for a luxurious home coffee experience.
Each of these machines requires a trained barista or skilled amateur barista to produce quality coffee drinks.
Rancilio Epoca S2 Epoca S Espresso Machine Semi-Automatic 2-Group 11 Liter Boile
Rancilio is known for producing durable coffee makers, and the finish on the Epoca models is rust and scratch-proof.
Your Epoca will remain as beautiful over the years as it is the day you take it out of the box. A dishwasher-safe grid surface simplifies cleaning and helps with regular maintenance of your espresso machine.
Take a look at this video showing the Epoca in action, showing some of its basic characteristics, courtesy of Denby Dale Coffee.
All three models of the Rancilio Epoca include one cup and two cup filters, with one filter included per group. One-group models include one steam wand and one hot water dispenser.
Two-group models come with two steam wands and a single hot water dispenser. Steam wand upgrades are available if desired.  A dosing grinder is available to accompany the Rancilio Epoca models.
The Epoca E is the easiest to use of these three pots. The coffee maker is considered automatic and sets water quantity profiles and pressure automatically.
The barista controls timing, but pressure and water quantity are not an issue with this coffee maker.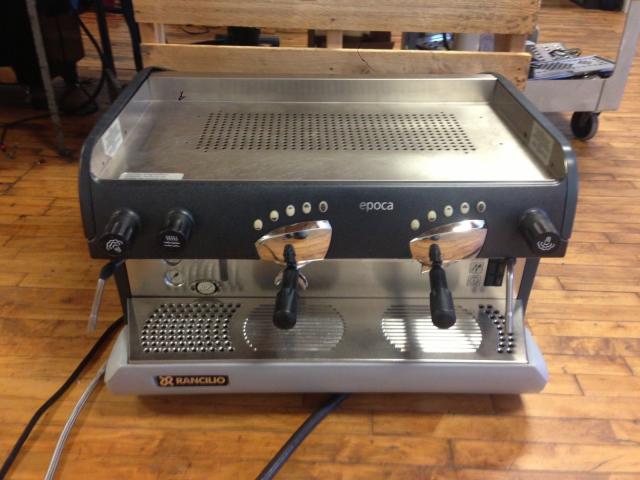 The Epoca E incorporates independent heat exchangers, a boiler pressure control gauge, built-in volumetric pump, electric heating, and electronic water level control.
This coffee maker is available in both a one-group and two-group version. Weight and dimensions vary depending upon the configuration chosen.
The Epoca E is available in either a metallic grey or a metallic red finish, and incorporates an available electric cup warmer on the top of the coffee maker.
The Epoca S offers semi-automatic convenience to simplify the espresso making process; however, both time and water quantity are controlled by the barista. 
The key difference between the E and S models is the control of water quantity. Pressure control is automated for the Epoca S.
Like the Epoca E, the Epoca S is available in either a one-group or two-group configuration. An ergonomic touch control makes it simple to operate.
The Epoca S incorporates independent heat exchangers, a boiler pressure control gauge, built-in volumetric pump, electric heating, and electronic water level control.
A cup warmer is available for the two-group version, and the Epoca S, like the Epoca E, comes in metallic gray or metallic red.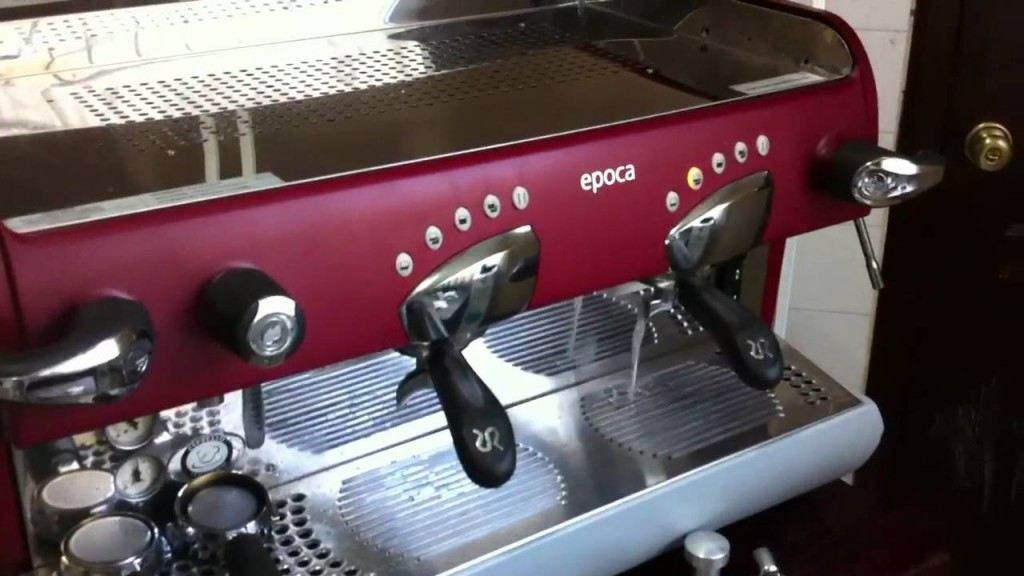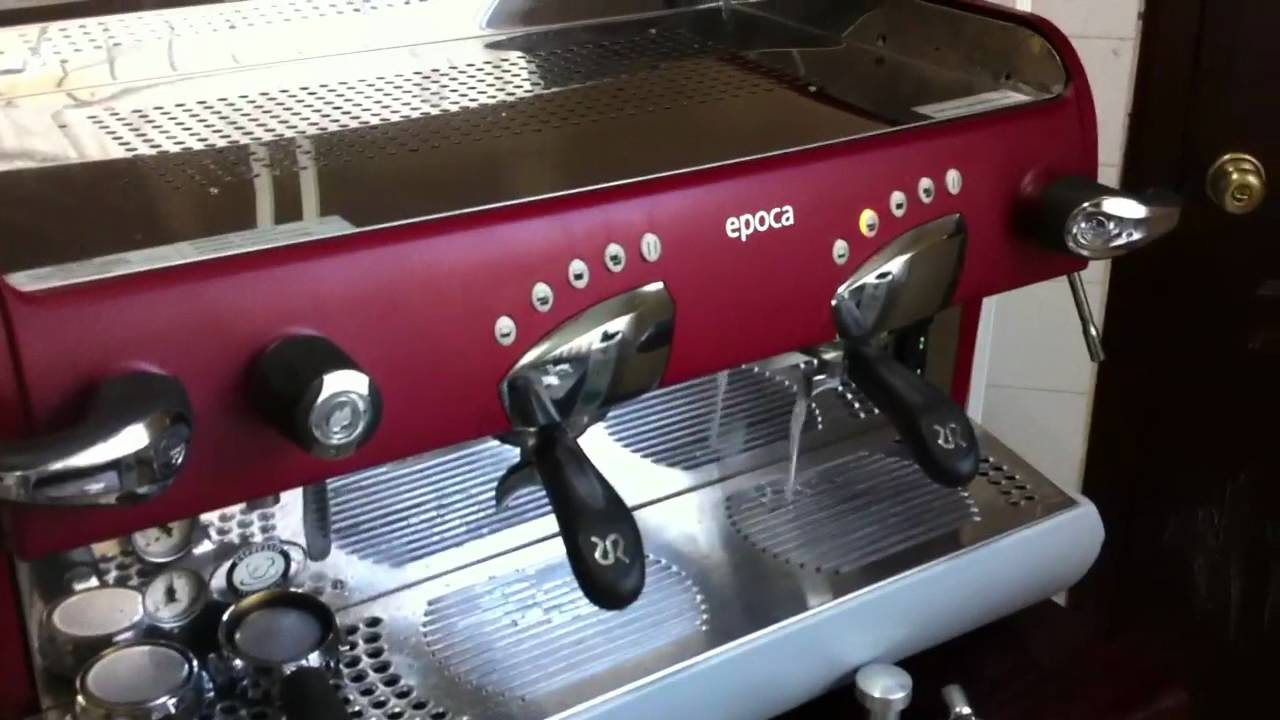 The Epoca S-tank incorporates a water tank into the unit. While the Epoca E and Epoca S must both be hooked into a water supply, the Epoca S-tank can be used away from a traditional water supply.
This provides additional versatility and accessibility in scenarios without easy access to water lines. 
All other features are the same as the Epoca S; however, the S-tank is only available in a one-group model. All other features of the S-tank model are the same as the Epoca S.
The Rancilio Epoca series offers a number of benefits for either high-end home or small volume coffee shop or restaurant users.
The Epoca is durable, efficient, and produces excellent coffee quality. It is relatively easy to use, while still incorporating traditional coffee making techniques.
There are relatively few drawbacks to the Epoca series. The cost is competitive for a coffee maker of this quality; however, it may be excessive for home use.
The Epoca will require some training, and cannot be used as a self-serve style coffee maker.