Last Updated on
By: Know Your Grinder
The Italian-made Rancilio Rocky Doserless Coffee Grinder is a roughly 18 pound piece of beautiful coffee-making technology that is well known in the by espresso fans and the coffee industry in general as a premier model for a number of reasons we will explore presently.
Just so you know, the purpose of this review is to help anyone looking to grind and then brew great coffee at home to decide whether the doserless Rocky would a give you a grind that would suit your particular needs, whatever they may be. 
Although to be quite honest and upfront with you, I can't imagine how this coffee grinder could not give you what you want, short of you opening your own café. 
In any case, let's have a look at this thing, shall we?

Espresso Grinder For The Home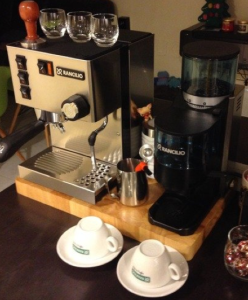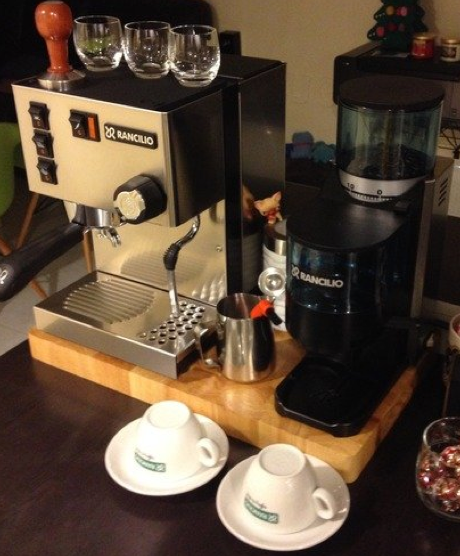 For those of us who are contemplating getting "serious" about our coffee making – as in grinding our own fresh coffee beans ourselves at home with the intention to make our own great-tasting, guest-astonishing espresso, drip, or french press coffee, the Rocky has a reputation as the go-to grinder for such things. 
Less expensive grinders can do some of the same things, but the doserless Rocky is on a whole other level of performance, where you can depend on it to make great espresso and coffee every time, and its a real workhorse to boot.

Doserless Rocky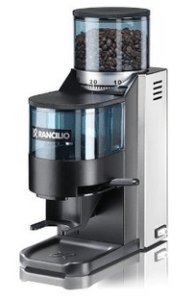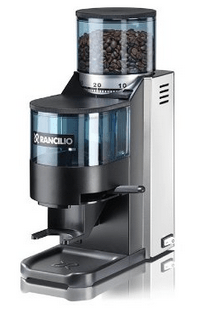 When you begin researching higher end coffee grinders, you will come across those that are "doser" models, and then there are "doserless" models. 
This Rocky we're reviewing here is a doserless model, which means you are in control of the amount of grinds that fill your porta-filter, and you don't grind into a dosing chamber.

The doser models are preferred by some espresso buffs because they allow you to automate the process of grinding, but in the case of the doserless Rocky, you basically grind as you need, and your fresh ground coffee comes out of the chute and into your porta-filter. 
Overall, the doserless has one less thing to clean, but whether you go with the doser model or the doserless that we're discussing here, its really up to you. They're about the same price.

Solid Construction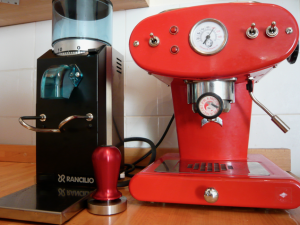 You can get an idea from looking at this coffee grinder that it appears to be a very sturdy machine, and it really is just that – very solidly constructed at 18 pounds.

In regards to its shipping weight, when it arrives on your doorstep, you will definitely notice it has some heft to it. 
As we know as a general rule of quality, the heavier something is, generally speaking, the better quality the machine is overall. 
While this may not always be true, as you're trying not to displace a disc in your back getting it up the stairs, you will find that the rule of heavy = good certainly holds true for this coffee grinder. 
table added –
Here are some of the best burr grinders for home use according to our editors!