Whether it's hot coffee for your commute, ice-cold water for your workout, or home-made juice for your picnic, travel mugs are ideal for keeping your favorite beverage at its proper temperature.
With so many options on the market, purchasing the right travel mug can be a challenging task. You don't want to spend your money on a mug that doesn't live up to your needs.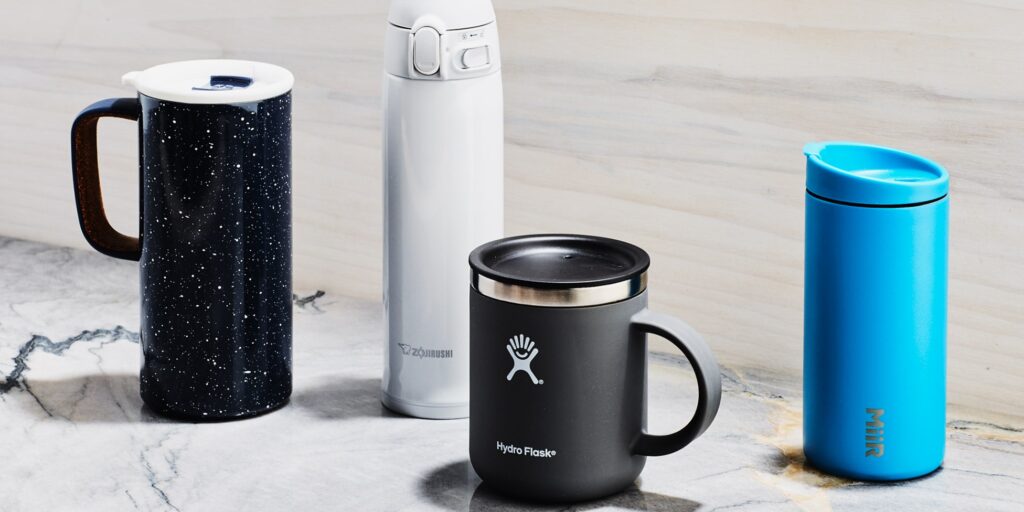 To help you narrow down your search for the perfect mug for you needs, we evaluated some of the most popular brands that make excellent travel mugs. Here are the brands that offer some of the best travel mugs to buy.
Contigo Autoseal West Loop Stainless Steel Travel Mug

Mira Stainless Steel Insulated Travel Car Mug – Spill Proof (…)

Mora Double Wall Ceramic Coffee Travel Mug With Lid

Stojo Collapsible Coffee Reusable To Go Pocket Size Travel Cup (…)

Yeti Rambler 20 Oz Tumbler

Contigo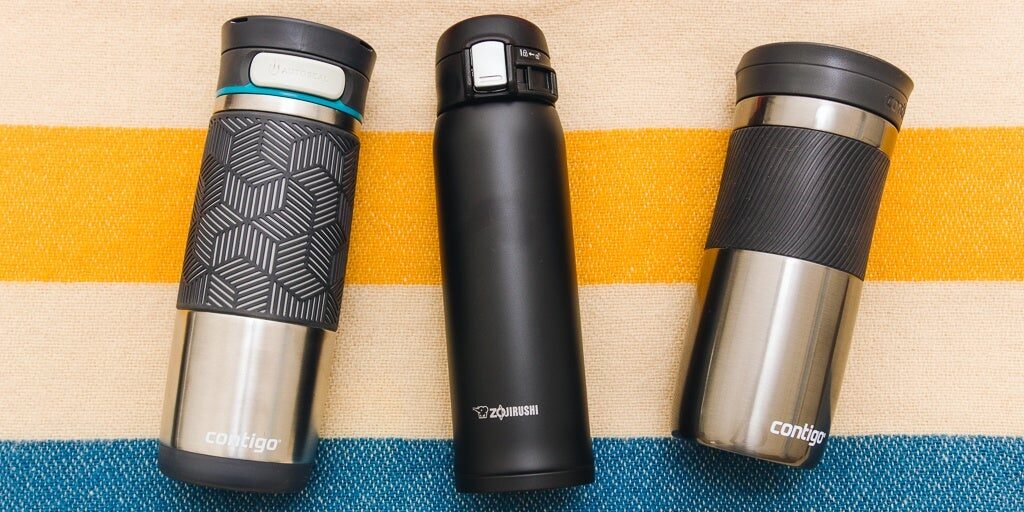 If you're looking for a great travel mug that will keep your favorite beverage hot for several hours, look no further. Contigo travel mugs are designed to keep drinks hot up to 8 hours.
Contigo is a brand that everyone who is a fan travel mugs knows by now, due to their ability to provide consistent quality with their products. It was more or less inevitable they'd end up on this list.
In addition to hot drinks like coffee or tea, Contigo travel mugs can keep drinks cold for up to 18 hours depending on the model of the mug you buy.
Most Contigo travel mugs are vacuum insulated, meaning the mug is made of two layers of stainless steel and the space between the layers has been voided of air, leaving an empty chamber that doesn't conduct heat well.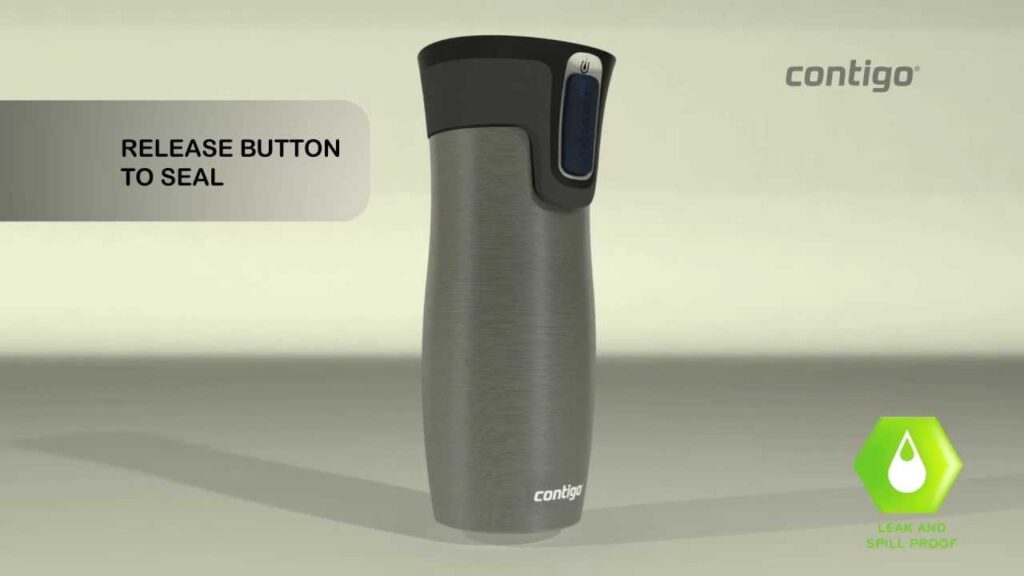 This technology is what allows Contigo mugs to keep drinks hot or cold for so long. Thanks to the vacuum insulation of the mugs, your hands stay dry from condensation and safe from getting burned.
Since Contigo mugs are available in different models, colors and sizes, there is something for everyone.
One of the most popular models is the Contigo Autoseal West Loop which combines intelligent design and innovative technologies to adapt to any commute, agenda, or lifestyle.
Mira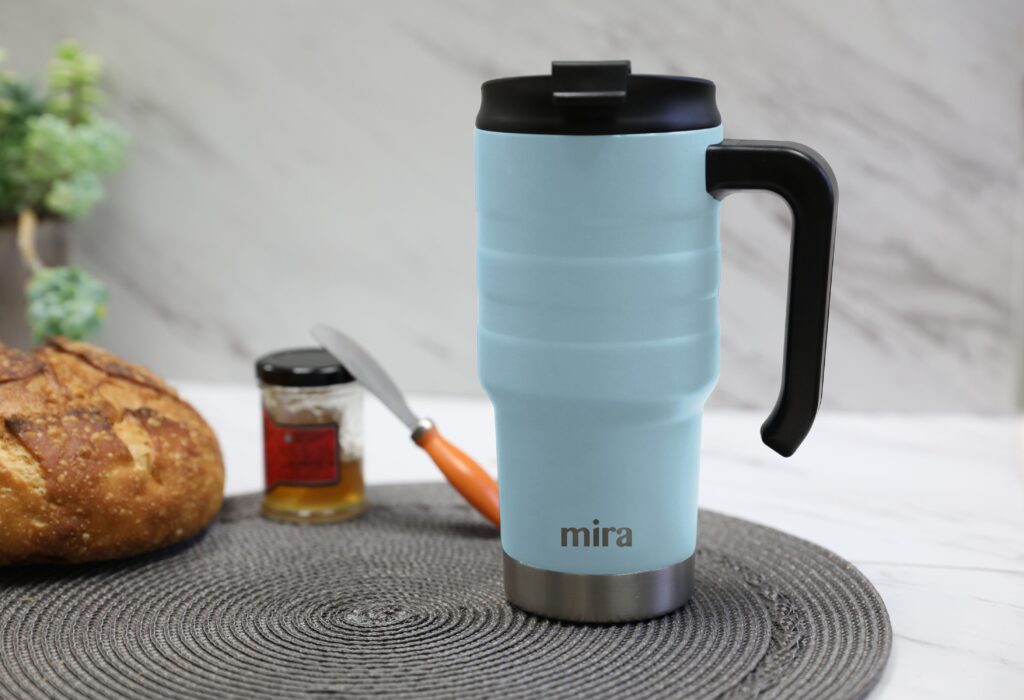 Whether you are camping in the great outdoors or at the office, a Mira travel mug will always have a fresh, clean taste that won't retain or transfer flavors.
Mira coffee mugs are perfect for travel, work, school, and outdoor adventures. Most Mira mugs feature a removable flip-lid which is easy to clean and provides an easy liquid flow so you can conveniently drink your beverage wherever you are.
The removable lid also lets you quickly fill your mug with liquids or large ice cubes. The mugs also feature powder coated finish for a slip-free grip.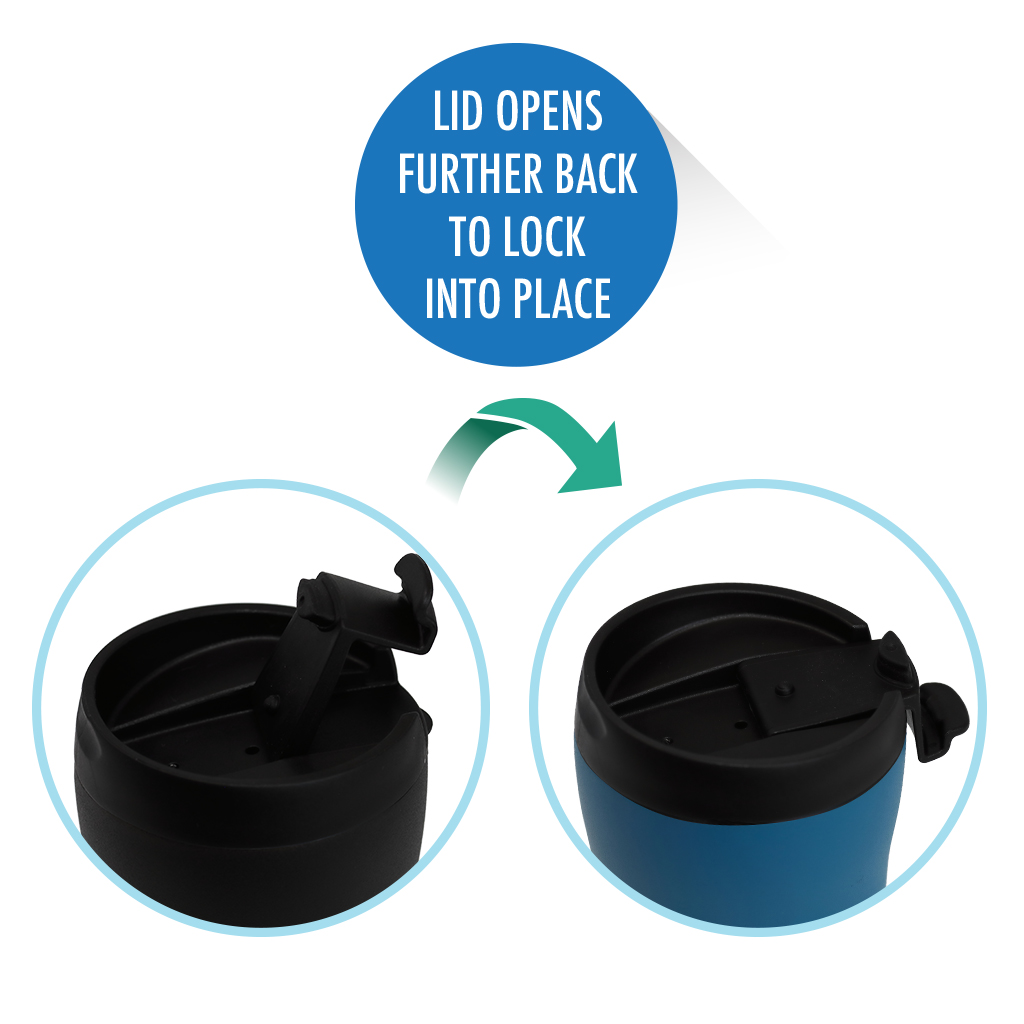 Sleek and sturdy Mira mugs are made out of high-quality food grade 18/8 stainless steel that won't rust or break. All of the lids are made BPA-free to ensure that your body is safe from harmful toxins.
Thanks to the MiraGuard double-wall vacuum insulation, Mira mugs will keep your drink steaming hot up to 4 hours, or ice cold up to 8 hours.
No matter the temperature, your insulated travel mug won't sweat! Fill up your mug with your favorite drink and enjoy if throughout the day!
Mora Ceramics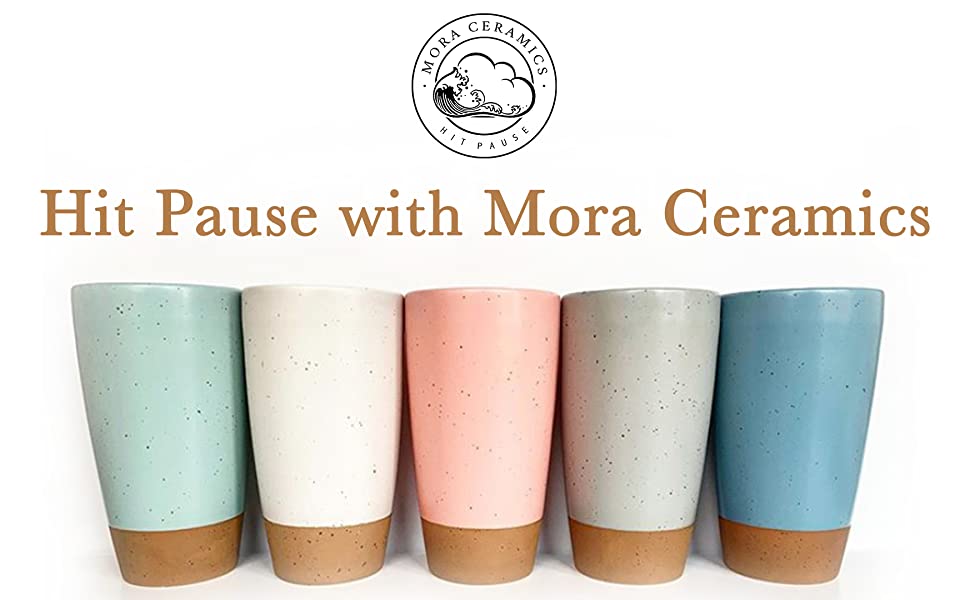 Travel coffee mugs are usually made from plastic or metal, due to the fact that these materials are relatively inexpensive to produce, and easy to create a vacuum seal around the lid to keep the coffee hotter longer.
These days, there is an increasing number of coffee enthusiasts who are turned off by plastic or metal coffee mugs for one reason or another, and who are looking for other options.
This is where Mora Ceramics, a company that specializes in ceramic coffee mugs, steps in.
Mora Ceramics is "a family-owned ceramics company designed to remind people to hit pause and practice self-care. Mora Ceramics is more than a mug. Mora is Latin for "Pause", acting as a reminder to slow down in our amazing lives.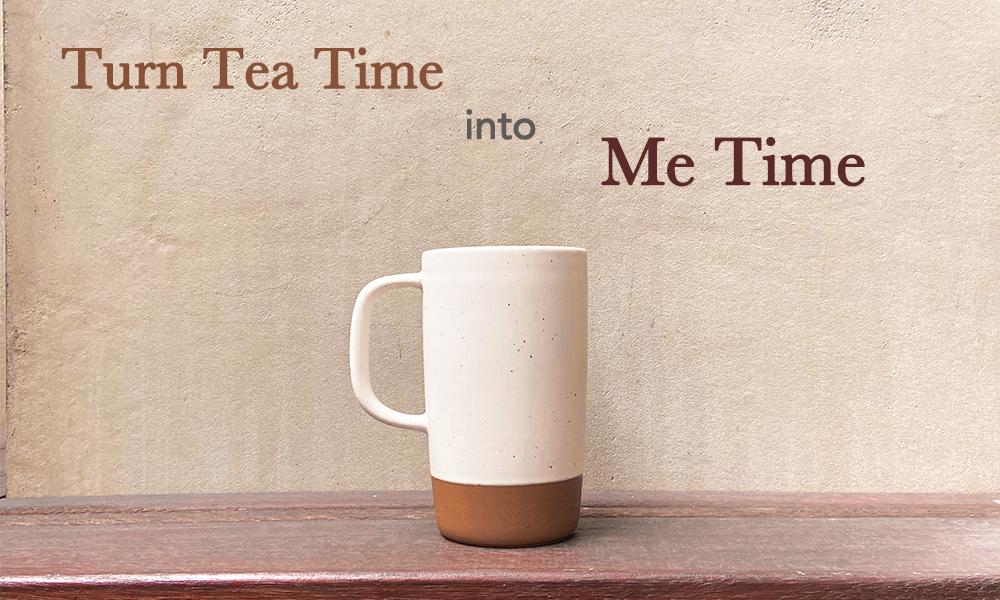 Mora Ceramics mugs are unique-looking, calming, and stylish. What coffee lovers love the most about their mugs is that they preserve the integrity of coffee taste. There is no more stainless-steel taste on the go.
Mora Ceramics mugs are available in different sizes and colors. You can treat all your loved ones with healthy and eco-friendly mugs.
Read our interview with Mora Ceramics here to find out more about this great business!
Stojo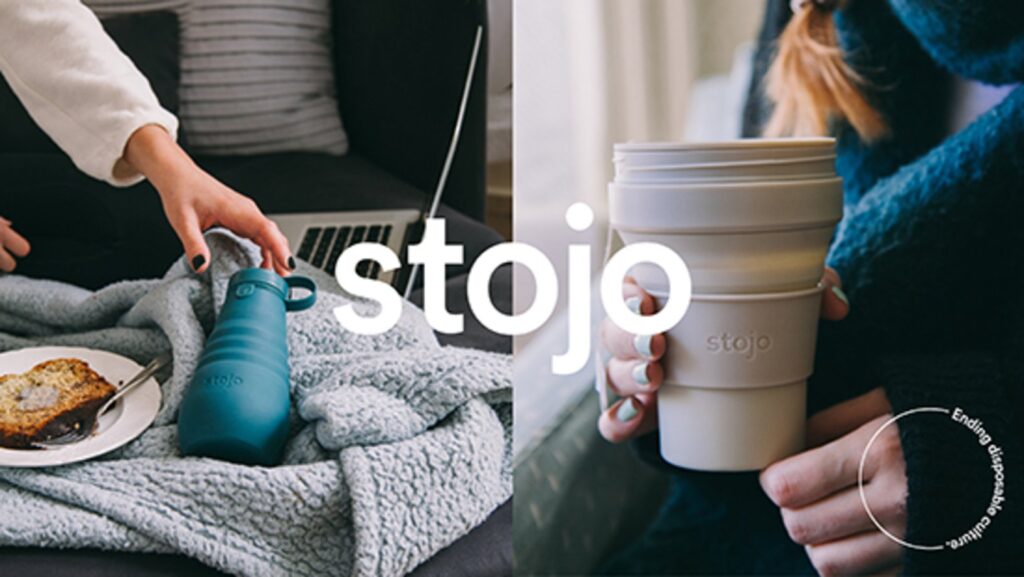 Carrying around a bulky travel mug all day that leaks into your backpack or camera bag is super annoying. Luckily, thanks to Stojo, we finally have a convenient alternative to bulky travel mugs and disposable cups.
Stojo is famous for its collapsible, reusable coffee mugs. Essentially, when you're done with your drink, you can simply flatten the mu into the size of a small disk and slip it into your back pocket. Yes, it's truly that small.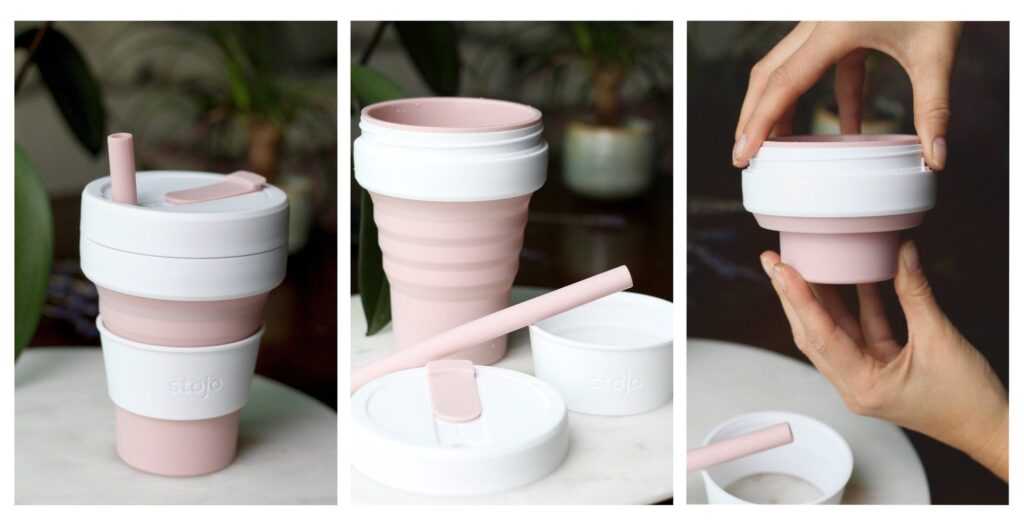 Every Stojo mug is made from recyclable materials that are safe for enjoying both hot and cold drinks on-the-go.
Stojo coffee mugs comes in a variety of colors, from a classic gray to a modern millennial pink. All Stojo mugs are dishwasher- and microwave-safe, and they even come with a straw for your hot or cold drinks.
Yeti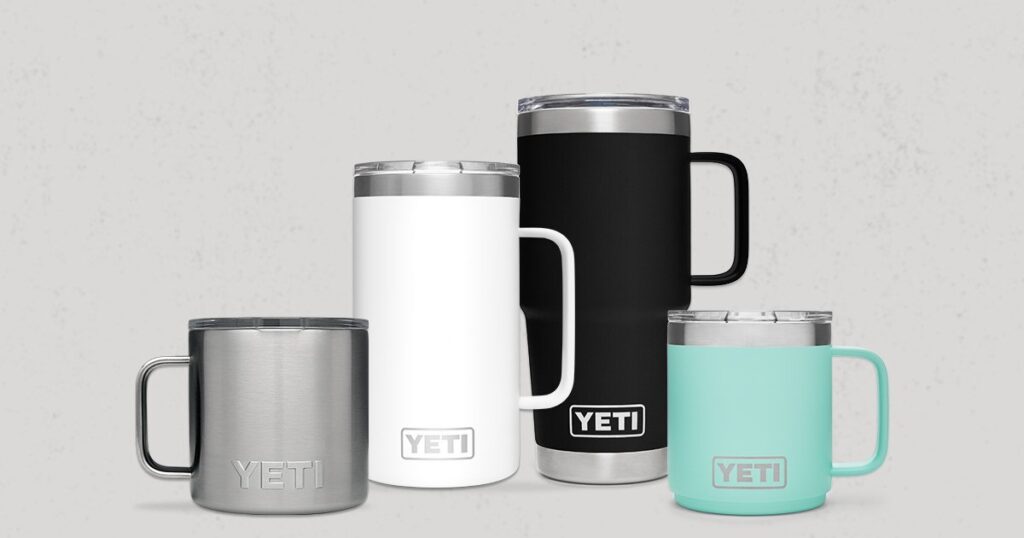 Yeti travel coffee mugs have a beautiful modern design that catches your attention at first glance. They come in a variety of interesting colors to choose from and have a clean, modern look.
What makes Yeti mugs really stand out from the crowd is their durability. Yeti mugs are made using 18/8 stainless steel which is very durable and rust-resistant. Most of the mugs have a brushed stainless finish which makes them flawlessly-smooth and blemish-free.
The Yeti double-wall vacuum insulation technology is meant to keep your coffee warm for hours. On average, with the lid on, your coffee will stay warm for 5 to 6 hours at room temperature.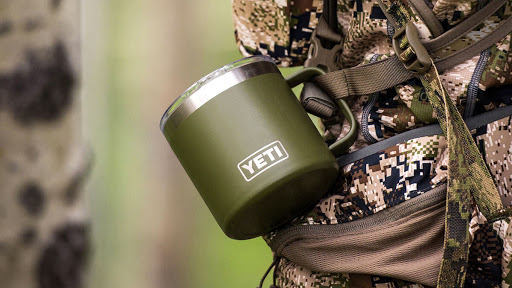 Additionally, the double-wall vacuum-insulated body protects your hands from hot or cold contents
When it comes to cleaning, Yeti coffee mugs are dishwasher safe, which makes cleaning a breeze. Of course, the only thing you need to wash by hand is the lid of your mug.
Those are some of our top picks! Feel free to share your opinion in the comments section. Thanks for reading!