Whether you are a coffee expert or just a consumer, you know very well that to get the best flavor, you need to use great freshly ground beans.
Using pre-ground coffee is not always the best option because it may oxidize once you open it, thus giving your coffee a stale taste.
On the other hand, with fresh beans, you enjoy freedom of choice and a good tasting coffee.
It's not always easy to get affordable, quality electric grinders that don't mess up your lovely coffee beans. And most manual grinders do not get the job done so well.
The ROK Coffee Grinder is a revolutionary grinder that is easy and fun to use, and produces top quality grounds.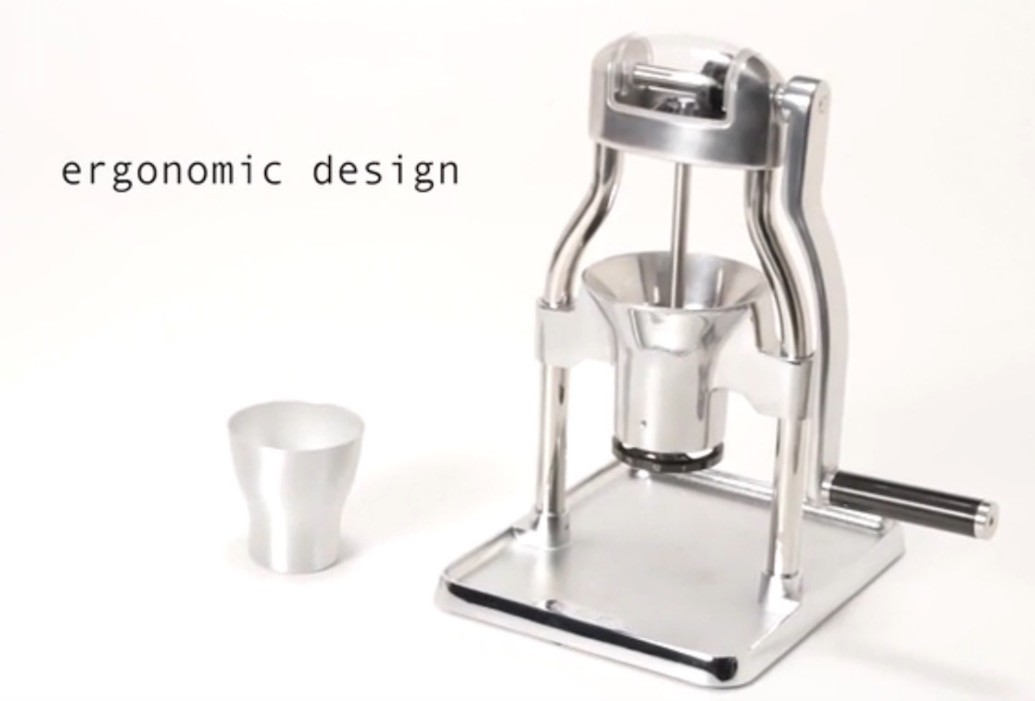 Beauty
While it has no connection to the functionality of the grinder, there is absolutely no doubt that this baby is beautiful.
It bears a similarity in appearance with the ROK espresso maker.
To maintain the shiny finish of its steel and aluminum components, you'll need to keep the grinder both clean and dry.
It is Fast
The ease with which the ROK is able to grind contributes to its high speed.
It takes less time to grind with the ROK as compared to other grinders within its price range. That means you'll save a lot of time when grinding for your morning espressos.
If you are interested in running speed tests to compare the speed of the ROK to other grinders, we recommend you use the right equipment, so as to match the grind size between the grinders.
It is Consistent
A good number of users have reported to us that the grinder has a good grind consistency.
To get a good consistency, for both domestic hand and electric grinders, it is recommended that you use fine settings.
With coarser settings, you'll notice that there is a great variation in particle size.
Stability and Ergonomics
The ROK is a high quality coffee grinder that is far much better than other counter-top hand grinders.
It is easier to use as compared to other well-known handheld grinders like the Porlex and the LIDO 2.
With this grinder, forget about the arm flapping that is common with hand grinders that have a top-mounted handle.
Earlier, there were concerns about the stability of the ROK grinder. This was after many people saw a demonstration of an early prototype.
The machine wasn't stable enough and this was challenging for many customers; however, once a sticky base was introduced, and the oval base replaced with a rectangular one, everything now flows smoothly.
Users now have nothing to worry about.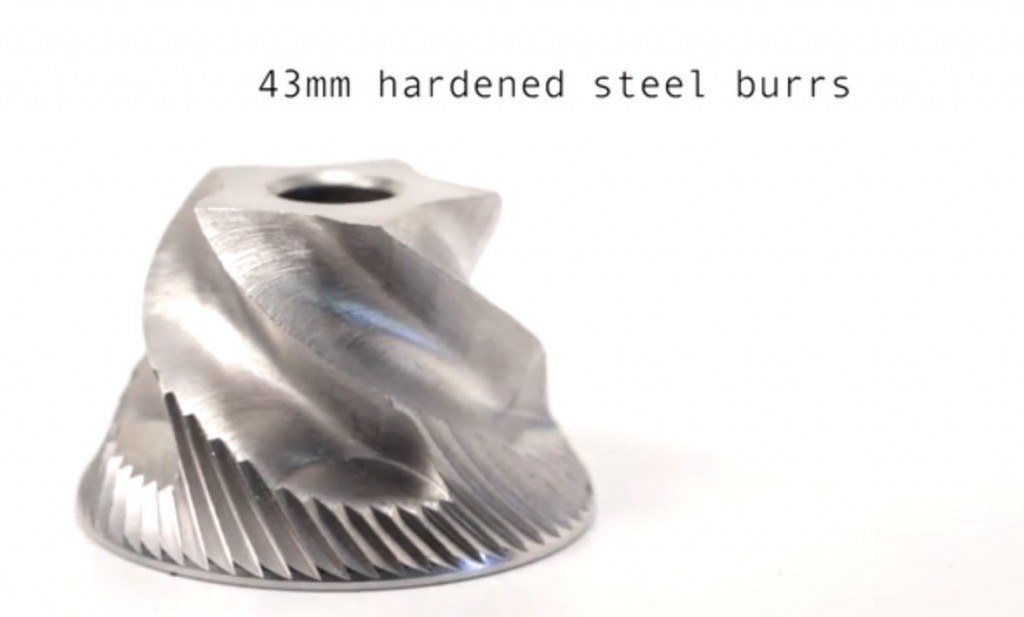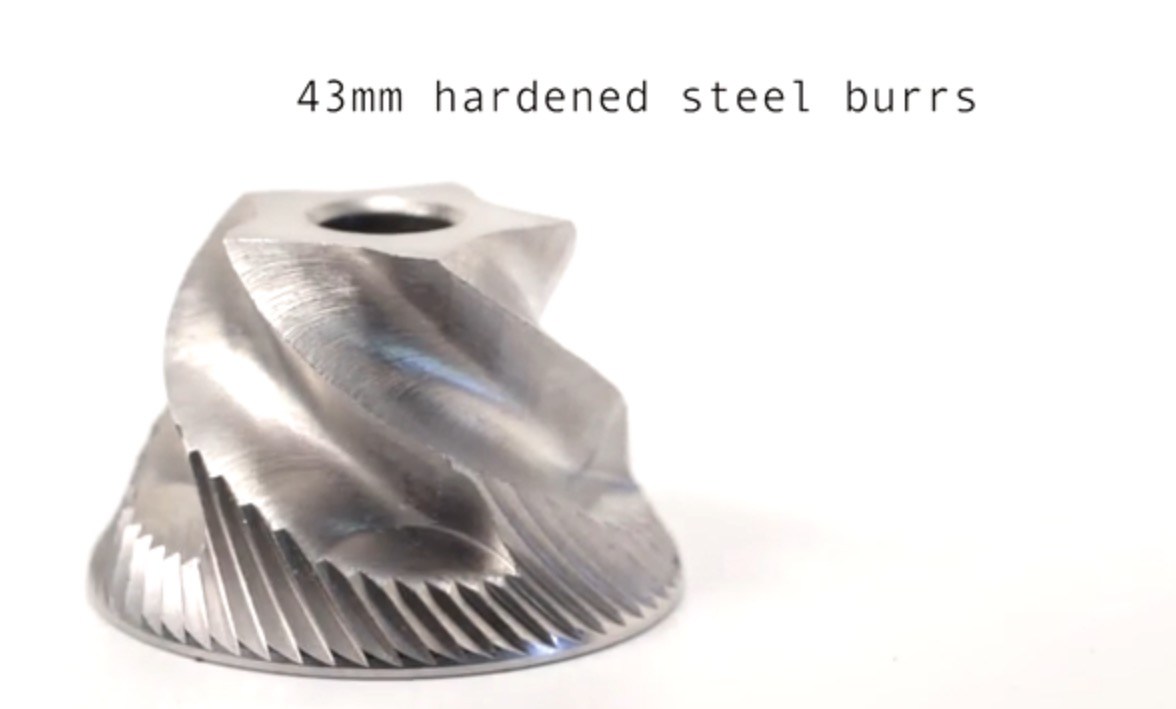 Capresso 56001 Infinity Conical Burr, Black

Baratza Encore Conical Burr Coffee Grinder

Hario Ceramic Coffee Mill – "Mini-Slim Plus"

Rancilio Hsd-Roc-Sd Rocky Espresso Coffee Grinder

Breville Bcg820Bssxl The Smart Grinder Pro Coffee Bean Grinder, Brushed Stainless Steel

The Gripes
There are several issues that have been raised by some users, but none of them seem to be showstoppers.
In fact, they are common to various other hand grinders. All in all, the advantages that come with this grinder outweigh these minor issues by far.
Noise
To cut a long story short, it's almost impossible for a baby to sleep while you are grinding with this grinder, despite it being a manual grinder.
Measurements taken about 30cm to the side of this grinder show a volume of 78dB, a similar volume to the LIDO 2 hand grinder.
The ROK is, however, a bit quieter compared to the Baratza Preciso grinder that registers 79dB.
More often than not, the person grinding is the one who experiences the highest sound because of the grinder's bell-shaped hopper.
The sound from the grinder is focused directly to the person's ears. This is a minor issue that can simply be solved by the introduction of a cover.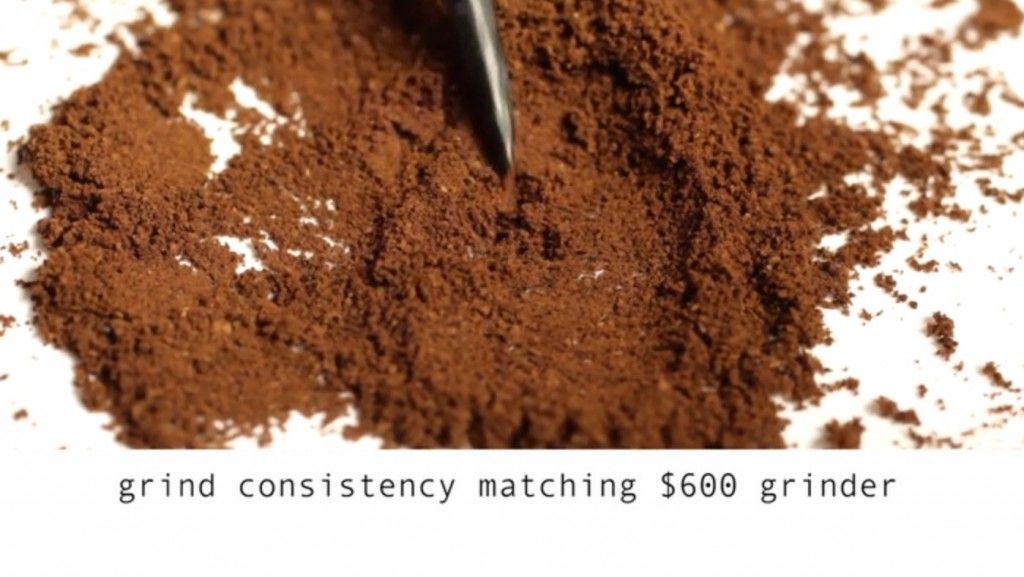 Jumping Bean Fragments
Various users have reported that a few bean fragments jump out while they are grinding. If you are experiencing a similar issue at home, you can simply cover the hopper with a lid.
Not so many customers have complained about this issue, so it might not be so widespread after all.
Adjustment Wheel Draft
Another concern that has been raised by one or two customers is that of the adjustment wheel draft.
Some customers have pointed out that the grind setting somehow shifts while grinding. This issue is not easy to assess since the adjustment wheel rotates in combination with the burr.
To solve this problem, remove the washers. Also, re-adjust the grinder so it returns to a stepped adjustment configuration.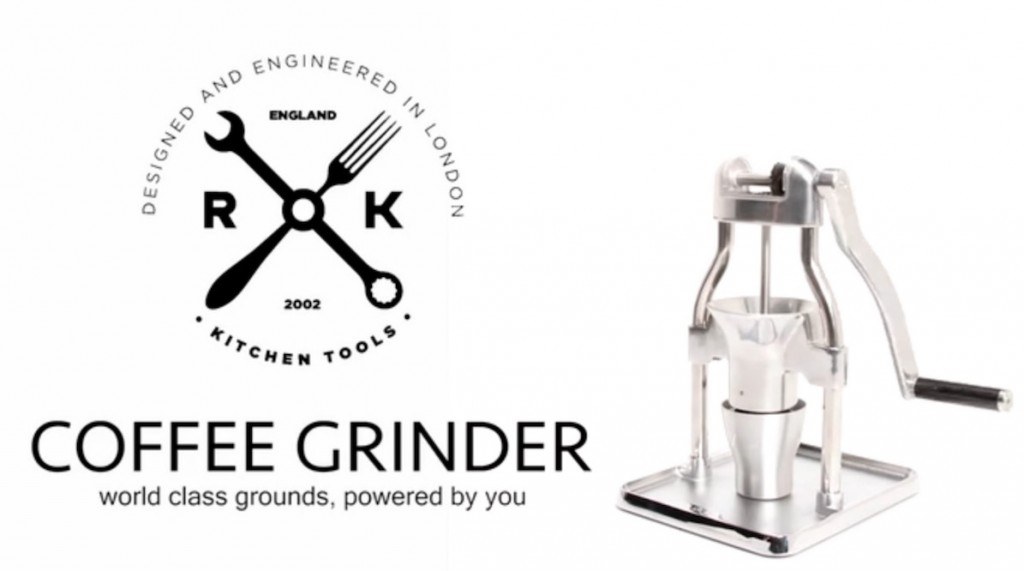 Burrs Get Stuck
Some customers have encountered problems with closing the burrs. According to these users the conical burr sticks to one position, and even as they continue to operate the adjustment wheel, it doesn't drop back.
Since you don't have to close the burrs every now and then, this might not be a major concern. But if the burr gets stuck, simply poke it down with a pointed object (such as the handle of a spoon).
Bottom Line
If you are hunting for an affordable, effective and attractive manual grinder, then the ROK coffee grinder is a great choice for you. It is worth its retail price. You'll certainly be happy with it once you get your hands on it.
Hamilton Beach 49980A Coffee Maker, Single Serve Black/Stainless Steel

Breville Bes880Bss Barista Touch Espresso Maker, Stainless Steel