So, I decided to go with something not blended today and I'm starting to regret it.
I decided to opt out on a purchasing a blended beverage this week and review something different, I decided to grab myself a Starbucks Mocha Frappuccino in a bottle…
I've been trying to stop drinking too many sugary drinks with whipped cream (i'm a serious addict to whipped cream).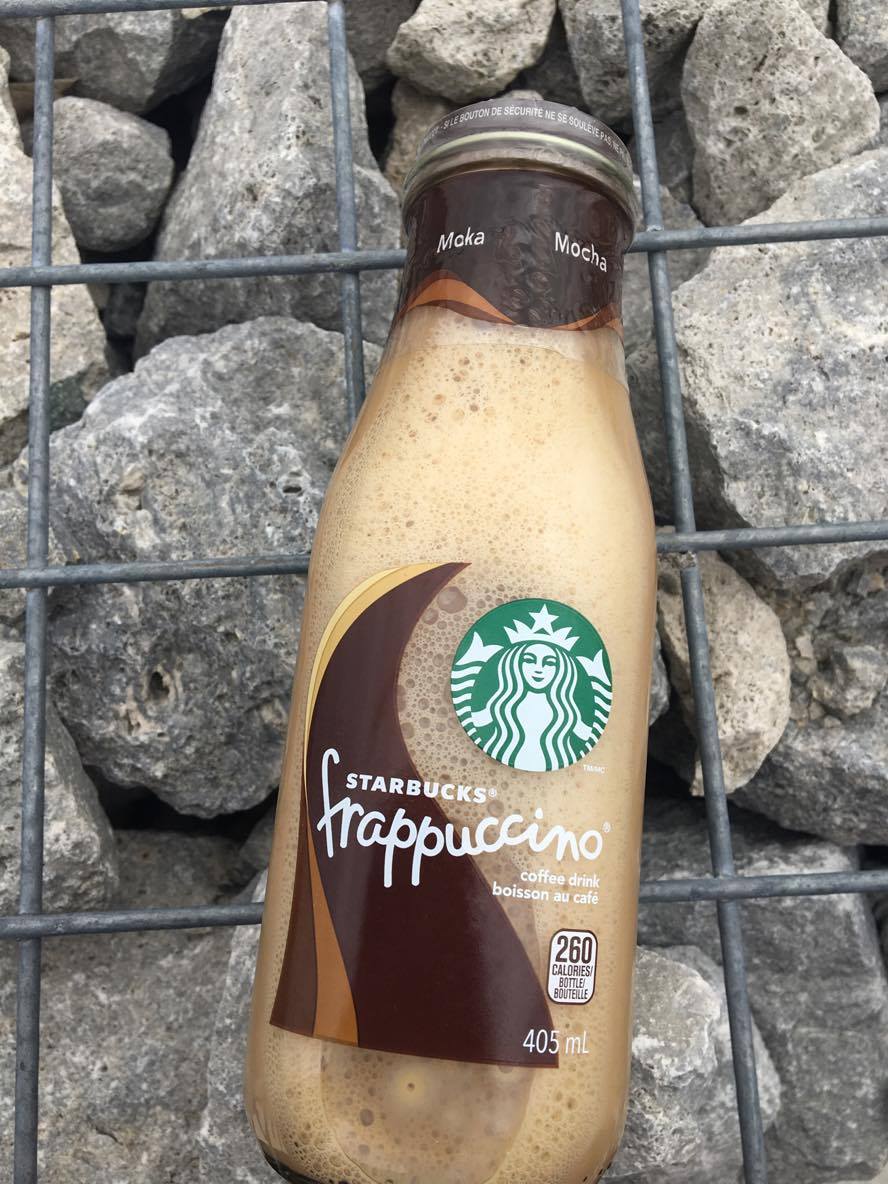 You can actually buy these bottles at any Shopper's Drug Mart or convenient store but I went to Starbucks anyway because I wasn't too sure on what to drink today…
Super indecisive lately, so I didn't want to just go to shoppers drug mart and have regrets (which I do).
However, that was a huge mistake… I have a stomach ache right now…. The bottle is pretty good at holding liquid in it when the cap is on tightly…
However, when I started to drink it I found that it was a bit lumpy… Yum..
I've had this beverage a few times before, it's quite a refreshing drink when it's not lumpy. It's a little on the sugary side but nonetheless, it's pretty decent especially without the lumps.
I've tried to blend the drink with ice a few times and it usually pretty good like that too.
Calorie wise, it's not bad considering the average blended frap is usually 300+ calories depending on the size… However, it has the same amount of sugar as a frap (45 grams of sugar)….
Thing is, I feel that I should've opted for a blended frap because the lumps seriously grossed me out..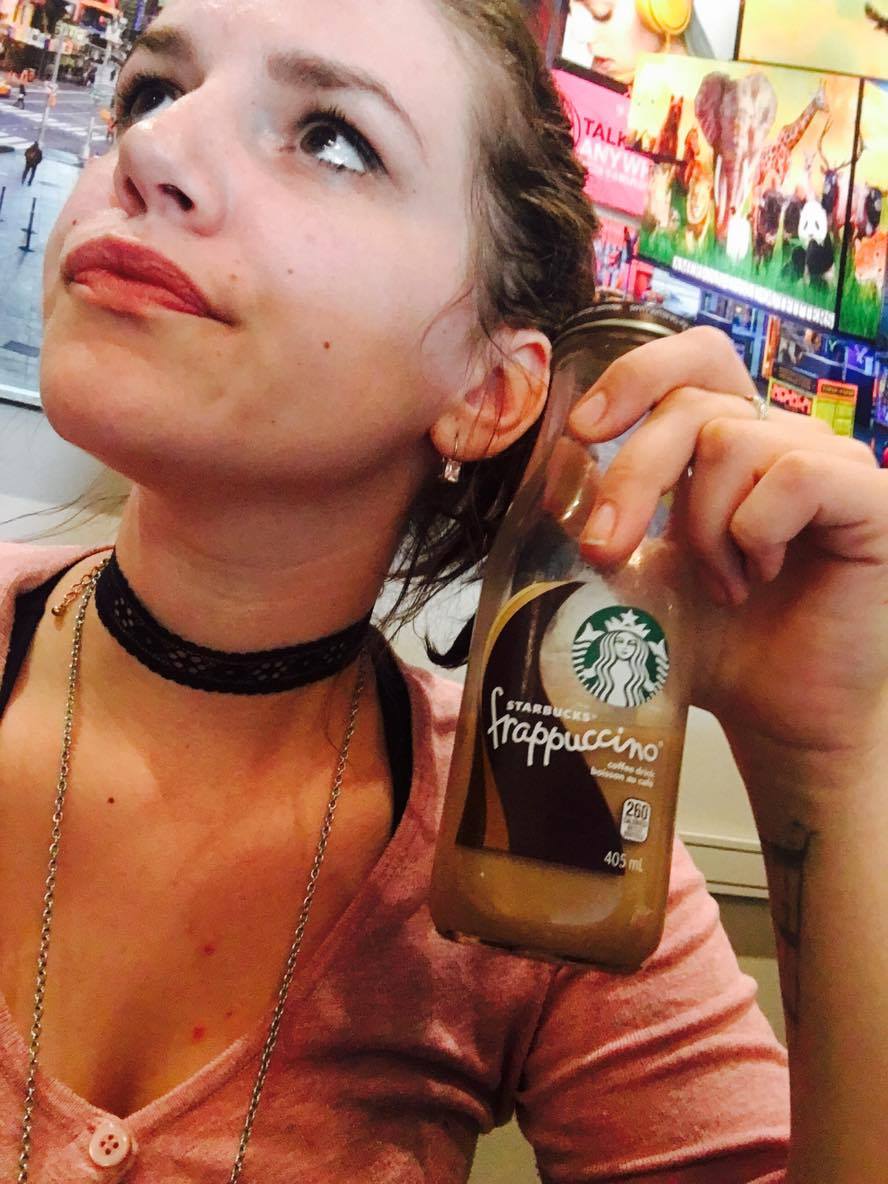 This drink can be enjoyed any time of the year, but it's most delicious when it is chilled, shook well and not lumpy!
Starbucks Frappuccino Bottle Review
Previously, when I was super obsessed with this beverage and worked at shoppers drug mart I would mix it in a blender and make my own blended frap out of the mixture.
However, I think i'm forever turned off this lumpy dumb beverage and hope to never see anything this lumpy again.
Till next review,
Christina
Starbucks Gift Card $25 – Packaging May Vary

Starbucks Via Instant Sweetened Iced Coffee,095Oz Packets (Iced Coffee, 30 Count)

Starbucks Cold Cup Venti 24 Oz