Last Updated on

Today I had a tough decision to make, I wanted a tea but I was also craving a frappuccino of some sort from Starbucks.  I know what your thinking… "Basic white girl". However, I thought it was fate when I noticed on the frappuccino menu that Starbucks had a frappuccino called "Green Tea Frappucino". I thought it would be the best of both worlds… I was completely wrong…
My Review
Before you continue reading please don't get me wrong, I am a huge fan of Starbucks and Teavana tea's. However, when I received the drink and had my first sip I thought to myself "this isn't so bad". The second sip I was loaded with regret and reminded myself of the tea I should've just bought (saving me $5.03). The third sip I had to spit it out since the after taste and the drink itself reminded me of grass and it visually wasn't appealing to me anymore. I personally don't think that green tea and frappuccino mix well, especially half an hour later after taking those 3 sips. My stomach wasn't feeling it.
I wanted to get my co-workers opinion since I thought that it was just me, but the consensus was the same with my co-workers. This drink is not for everyone. You can taste the sugar which out weighed the taste of the green tea. It was like adding 100 grams of sugar to the drink (over-exaggerated obviously).
Calories, What's in it, & The Look!
Like I said previously, this drink isn't a fan favourite. I had purchased a "tall" (small) green tea frapp which is approximately around 390 cals and contains 48 grams of sugar. The green drink is blended together with milk, creme frappuccino syrup, vanilla syrup, classic syrup and matcha tea blend.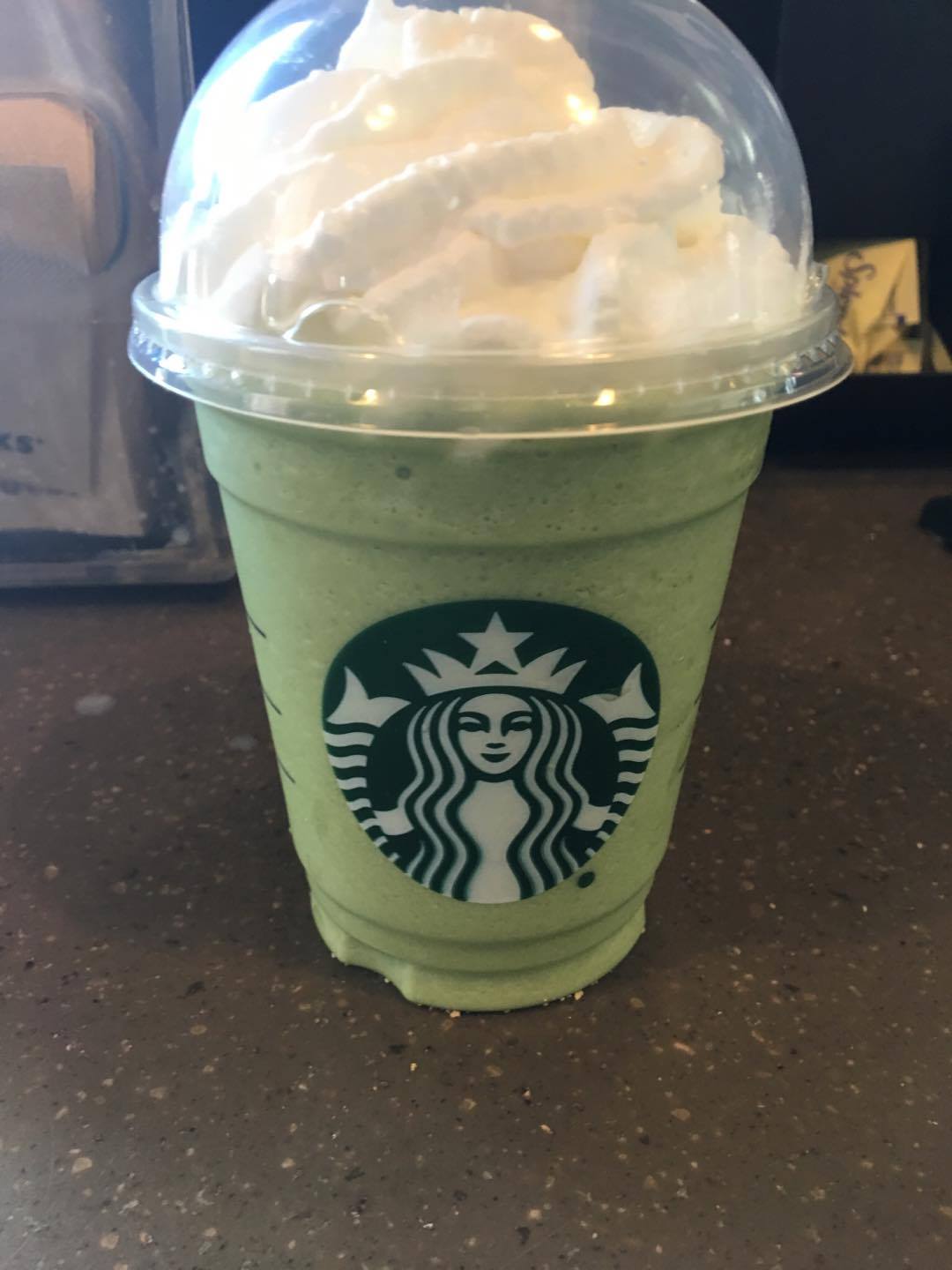 The texture of the drink was strange also, it wasn't really rich and once it started to melt, I noticed that there was a bit of foam between the drink and the whipped cream…
Visually speaking, the green tea creme was a very green drink (obviously). I love the colour green and I was really excited about it at first but like I said the drink tasted like grass blended with tea and sugar. I found myself debating to drink it or not since for some odd reason, it reminded me of my childhood, especially the fond moment I had spent watching Shrek.
Final Verdict
I was trying my hardest to give it away to one of my co-workers but nobody wanted to have the  green tea creme frappuccino and as I poured the drink down the sink, I realized it was all over now and that I didn't have to have another sip of this terribly weird flavoured frappucinno ever again.  Seeya!
Bestselling Starbucks Products
Starbucks Gift Card $25 – Packaging May Vary
Starbucks Via Instant Sweetened Iced Coffee,095Oz Packets (Iced Coffee, 30 Count)
Starbucks Cold Cup Venti 24 Oz