This morning I decided to opt out of my regular black coffee and try out the new Tim Hortons Lattes.
I've been meaning to try it for a while now and since they were trying to up-sell them this morning, I decided to give it a try!
Since going international, it seems that for the last few years Tim Hortons is trying to impress the coffee snobs of Canada (And I guess we can say the coffee snobs of the world now too) – as they've been adding more speciality beverages to their menu.

FUN FACT: Tim Hortons may originated in Canada but they've added locations in the United States (2008), Middle East (2011), Asia (2014), Philippines (2016) and just recently they added a location in the United Kingdom (2016)!
My Tim Hortons Latte Review

The latte was really delicious! I'm not surprised as Tim Hortons is one of my favourite coffee places (no surprise, classic Canadian girl here).
I've been drinking too much Starbucks lately and I don't know why I was so nervous to try it out because I didn't think it would be comparable to my overly priced lattes I get at Starbucks, however, this takes the cake.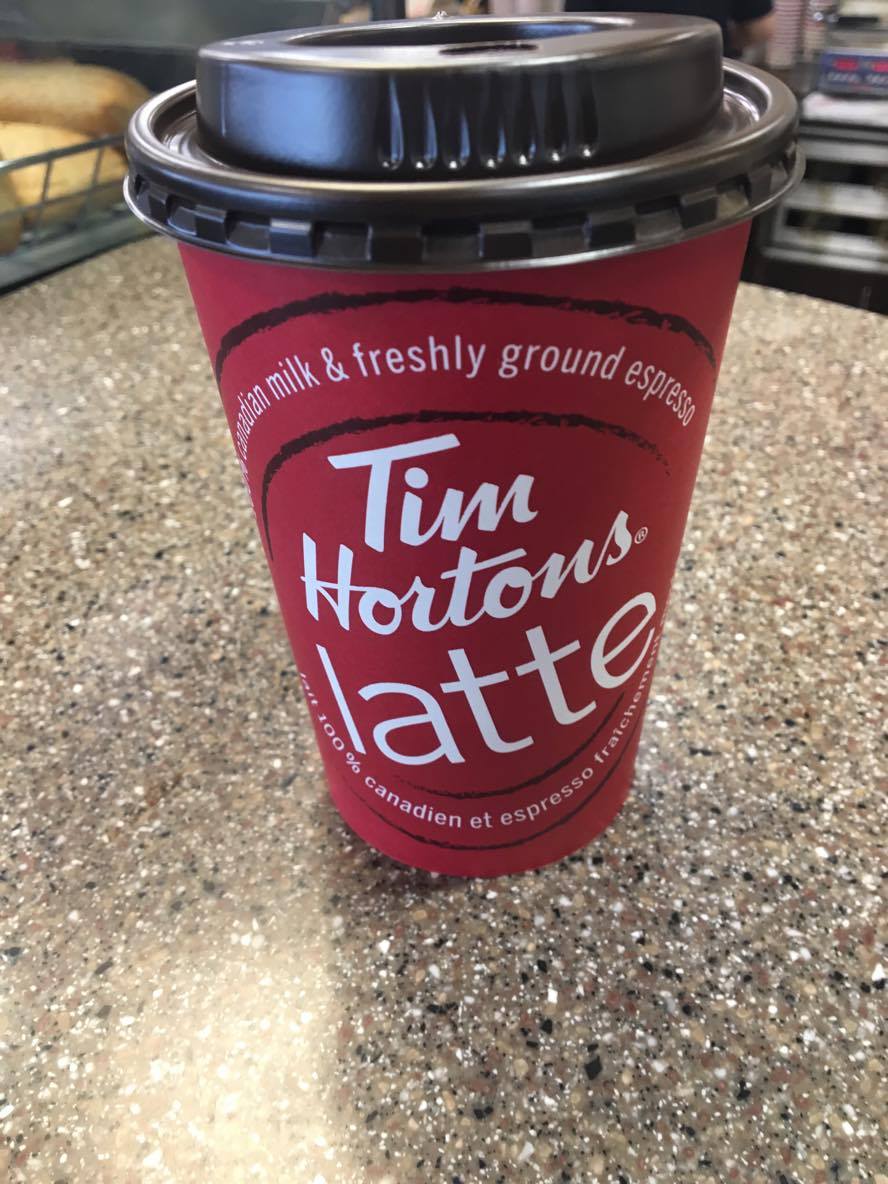 Taste wise, it wasn't too sweet or too strong and it had the right amount of froth in it. Personally, this drink was perfect for me since i'm not a huge fan of bold espressos.
I think the only thing I was surprised about was that it was $3 for a medium latte, however walking away, I don't know why I was surprised most speciality drinks cost more and this one was especially worth it!
For $2.99 (CDN) you seriously can't go wrong with this delicious latte! When I told one of my coworkers that it was $3, they said "what do you it expect it's Tim Hortons." so, saying that…
It's honestly a very reasonable price compared to other locations.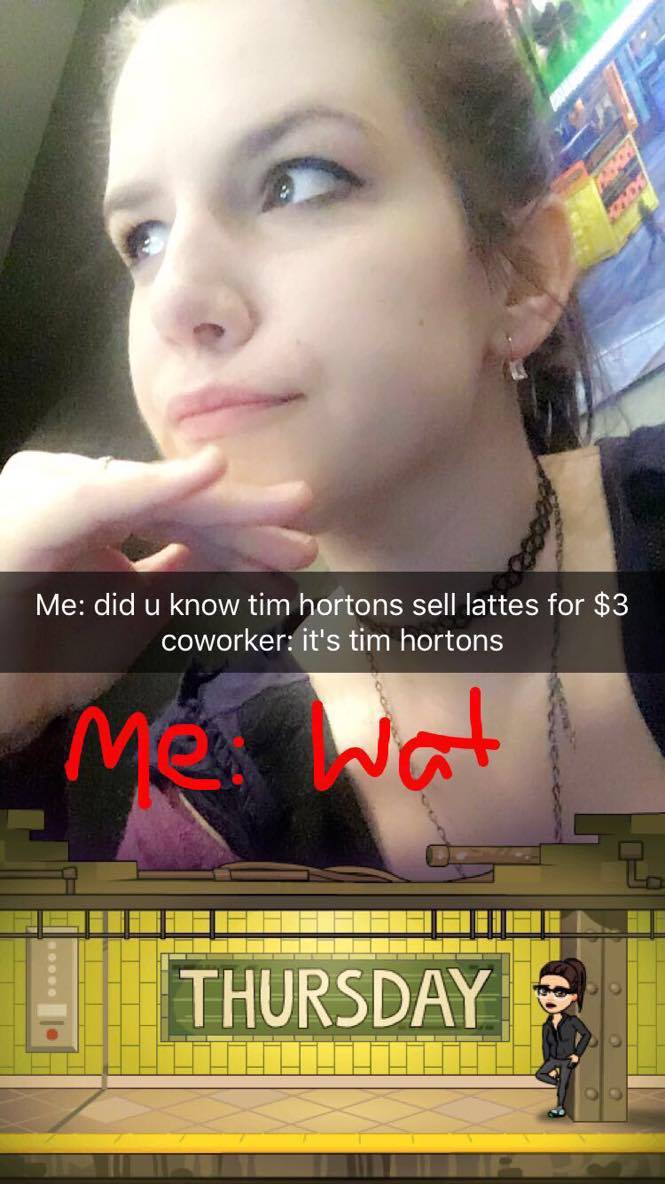 Tim Hortons and The Perfectly Uncomplicated Lattes Marketing Stunt of 2017
Prior to April 26th launch date for the new lattes, Tim Hortons decided to open a Cafe on Queen Street West, April 3rd called "Perfectly Uncomplicated Lattes". It was starting to create a bit of buzz here in Toronto, on the wall read a mission statement-
"The perfect latte. It's perfectly uncomplicated. It's freshly ground premium espresso beans. It's steamed 100% Canadian milk. It's one size. And an affordable price."
When it was finally revealed Tim Hortons was behind the pop up shop, they had the coffee connoisseurs of Toronto hooked!
Overall, if you have a Tim Hortons near you, it's a must try their latte since the price is reasonable and it taste great!
Starbucks Gift Card $25 – Packaging May Vary

Starbucks Via Instant Sweetened Iced Coffee,095Oz Packets (Iced Coffee, 30 Count)

Starbucks Cold Cup Venti 24 Oz