We love all things coffee, of course, so it makes sense to find like-minded people who are obsessed, too.
There's so much to learn about coffee everyday from the act of roasting beans to the business of running a coffee shop.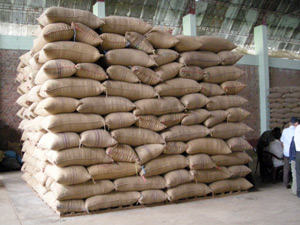 The world of coffee – more specifically specialty coffee – has been growing over the past 25 years.
In America, 400 million cups of coffee are consumed per day.
In 2017, 1.25 billion dollars worth of coffee was imported from Colombia alone. Brazil was second with 1.07 billion dollars of coffee imported. And that was just to the US.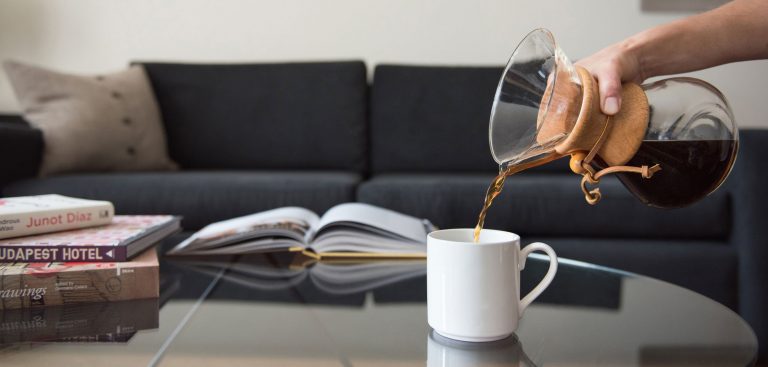 That's a taste of the obsession many people have with coffee. We're certainly not the only ones.
In fact, there are people who immerse themselves completely in the world of coffee beans and perfect roasting.
Whether you're a home brewer or a professional in the world of coffee, there's a way to be more informed through podcasts.
These are some of our favorite podcasts surrounding the world of coffee. Some of them are for home brewers while others are for professionals.
If you're a professional, you'll still want to learn what home brewers find relevant. As a home brewer, it's good to know what the pros know.
Anyway, here we go with the best of the best.

This podcast is the passion of Chris Deferio. He's the host as well as the producer of the podcast. He's a resident of Kentucky with his wife and son. Deferio has been a professional in the industry for almost 20 years.
In his professional life, he was always struck with the responsibility of being handed a set of keys to a coffee shop.
Closing and opening someone else's coffee shop or cafe means being entrusted with the success of the business. He always felt the weight of that.
He wants to infuse baristas with that same sense of potential. They can turn a minimum wage job in the industry into a love and passion that can lift them higher.
The podcast is for new baristas, but it's also for professionals like the coffee shop owner who is handing over those keys. He also does a bit of consulting for owners who want to ensure customer hospitality and coffee quality.
If you can't listen to the podcasts, there are also show notes on the Resources page that are very valuable.
Favorite Episode: 004 Leadership in the Cafe: 10 Steps to Being a People First Leader

The first podcast on the list is for professionals who make money in the coffee industry, but also for home brewers who are curious.
This podcast is specifically geared towards home roasters and brewers. At the same time, professionals can find great information here, too.
It's hosted by Brian and Bryan. That's Bryan Schiele and Brian Beyke. Unfortunately, there are not as many new episodes on their site as we'd like. There are archives full of great information.
Recently, we did a feature on Barazta. In our search for background, we found a great interview with the cofounder, Kyle Anderson, on their site.
Their last podcast was from August 2017, and was the 58th on the site. While that's a long time ago, that means there are 58 podcasts for you to consume. There are also show notes, links to other sites, and recommendations from professionals you'll want to check out.
Favorite Episode: Baratza Sette with Kyle Anderson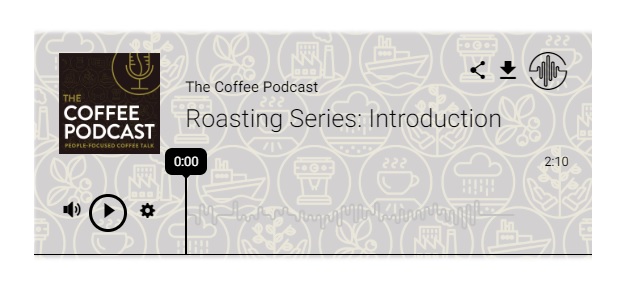 The podcast was started by Jesse Hartman and Wes Peterson. After Wes joined the Marines, Jesse carried on with the podcast.
It's grown more than the two expected. Jesse lives in Austin, Texas where he's opened and staffed various coffee ventures.
The podcasts revolves around series' and spotlights. Listeners can easily pick and choose the episodes that speak to them in the moment. There are interviews, roasting series episodes, and coffee news.
This podcast encourages listeners to post and send in questions and comments. They want to know what listeners think of the podcast as well as what's on their minds in the coffee space.
Favorite Episode: Coffee in Space: The Launch
It's fun and fascinating to listen to podcasts about a subject that you're passionate about, and that's especially true for coffee.
Millions of people drink coffee every single day. There is a thirst for knowledge and consuming information in a different way.
Instead of reading blogs or websites, podcasts are a way to get your shot of coffee on the way to work, or sitting in the coffee shop.