In our review today, we examine the Bezzera Magica Commercial Espresso Machine E61, an espresso maker with some really impressive features. It was created by a company that's been around since the early 1900s.
The Bezzera Magica Commercial Espresso Machine E61 is made with the knowledge and experience of a company that's been producing espresso machines for over 100 years. It's a quality product made with quality materials.
Features of the Bezzera Magica Commercial Espresso Machine
E61 group head
Thermosyphon system
Two-liter copper boiler
Two manometers
Joystick-style knobs
Stainless steel body
Bezzera Company Info
The company has a long history of providing the best in espresso preparation. It started with Luigi Bezzera in 1901. He patented the first process for creating espresso coffee.
He exhibited the first espresso machine in 1906 at the Milan International Fair.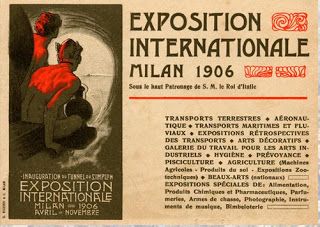 Today, Bezzera has over 70 employees creating machines in a state-of-the-art facility. They're still working in Italy, so you'll be able to tell customers that they're getting espresso the Italian way.
E61 Group Head
The E61 group head is one of the best on the market. The head is one that allows water to flow continuously through it. This type of group head has been around for over 50 years, and is still going strong.
Water flows through the group head and heats the space with conduction. Just being in contact with the incredibly heated water gives the group head the heat it needs.
Thermosyphon System
Water circulates constantly through the group head to ensure that the temperature remains high at all times. This is essential for creating an espresso at the right temperature.
The thermosyphon system works in tandem with the heat exchanger to deliver hot water when it's needed. It circulates the hot water into the group head and pulls out the not-as-hot water back to the heat exchanger.
Two-Liter Copper Boiler
The 2-liter boiler is made of copper. This is a great material for holding water. Copper has some natural properties that keep microbes and bacteria from gathering in water. It'll keep your water in the best shape possible.
The copper boiler is really easy to clean, too. Since you don't have to worry about microbes and other pests, it's a simple cleaning on a regular maintenance schedule that keeps it in the best shape.
While 2 liters doesn't seem like a lot for a commercial espresso machine, this machine has a heat exchanger. The water is in constant flux and will allow you to make coffee as well as steam for your beverages.
Joystick-Style Knobs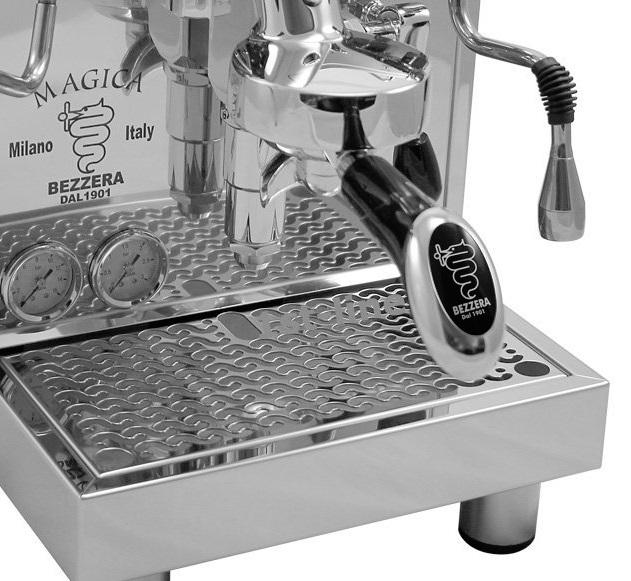 These knobs are the latest in innovation. They don't have to be turned on and off like taps. Taps were constantly being overtightened, which isn't a concern with these kind of knobs.
Each position of the knob is either off or on instantly. There's no tightening involved in the process. That can be a good thing when you have a rotation of baristas using the machine. They might not always have the best technique. Your machine will never suffer for it.
Stainless Steel Body
The design and outer shell of the espresso machine is shiny and beautiful. These stainless steel body gives off a stylish look that will fit in with your industrial-style cafe or shop.
The stainless steel material is easy to clean, too. It's able to withstand any abuse that might happen in a busy shop. You won't find dents or dings in this machine at the end of the day.
When you have stainless steel appliances in your shop, it's easy to clean as well as sanitize them. All you have to do is get some steam going, and it'll remove any kind of liquids or foods from the machine.
Professional Manometers
There are two manometers on this machine. The first is an indicator that will allow you to see the boiler's pressure. That's pretty standard on every espresso machine for use in a commercial setting.
The second manometer measures the pressure when extracting. It's a tool that you want on your espresso machine because it gives you an idea of the process involved in extracting your espresso.
Frequently Asked Questions
Does this have a built-in cup warmer?
It does have one. That is a great way to keep your espresso's flavor from being altered by a cold cup.
Will the water fill automatically?
This should be set up with plumbing to automatically fill with water. This relieves you of having to worry that you'll run out of water.
This is a great little espresso machine that can fulfill the role of espresso workhorse in your small cafe or shop. The Bezzera Magica Commercial Espresso Machine E61 can even be used as an espresso machine in your home.