In this review, we take a close look at the Bodum Brazil 8-Cup French Press Coffee Maker and we try to determine if it is deserved of the average 4 star rating it is currently getting. For around $17 , you can't go wrong…or CAN YOU?
34-Ounce Serving Is An Ample Amount
For spending not much money on this French Press coffee maker, you're definitely getting an ample amount of coffee here with the Bodum Brazil, which serves a maximum of 8 cups of coffee or roughly 2-3 people.
If you just want to use it for yourself, no problem, just use less water and less coffee. It will still give you the same great results.
Easy-Cleaning / Dishwasher Safe / Removable Lid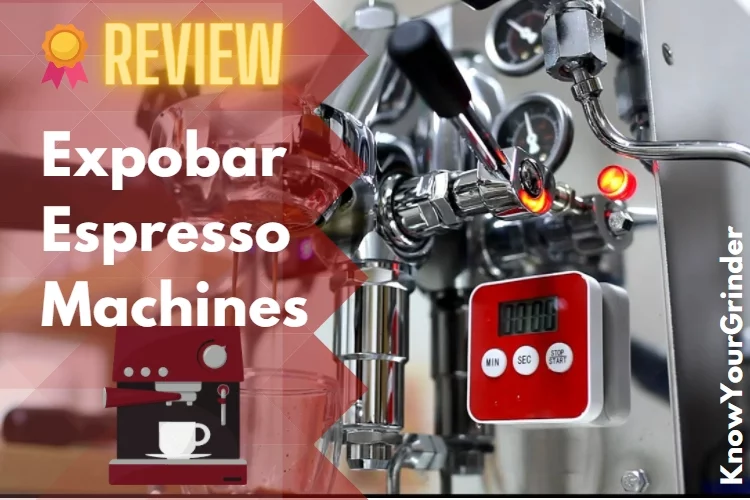 With this French Press, like a lot of others, there isn't a whole lot too it - just a few pieces including the carafe, the BPA-free plastic handle and base, the stainless steel plunger, and the removable lid - all of which are completely dishwasher safe. Don't have a dishwasher? A sink with a little bit of soap, water, and TLC will do just fine.
As we've said before, the beauty of a French Press is its simplicity of design, so there's no real intense upkeep involved, which is great because you can still get a delicious beverage without the high maintenance involved with some other more elaborate coffee preparation devices.
Heat-Resistant Borosilicate Glass Beaker
Bodum makes a bit of a big deal about their heat-resistant borosilicate glass carafe (or beaker - call it what you will) here, and really we do think they are on to something.
While some claim the glass is slightly flimsy and lightweight, and while we can't deny that (it ships at 1.2 pound after all), for the vast majority of buyers, this relatively thin-walled French Press coffee maker does the job just fine, and lasts quite a while if you're relatively careful (though the surrounding plastic should provide some protection against the odd knock here and there). To those who scoff at the durability of the borosilicate glass used here, Bodum themselves would probably take issue with that as, according to them, it is designed to be quite durable. All in all, don't expect this French Press to last forever - it is only about $17 to purchase after all - but it should last you a goodly amount of time if you take care of it.
Maybe Not The Best, But Still A Worthy French Press Coffee Maker
Sure, I don't think anyone would argue that this is going to win the award for Best French Press Coffee Maker ever made, however, considering that it is only around $17…hmmm. The fact that it is so inexpensive is going to be a deciding factor for a lot of people, and we can't say that we blame them, especially considering that what you get for the money you spend isn't really all that bad. In fact, you might even say the quality here is better than average. All things considered, maybe that award for Best French Press Coffee Maker should go to this little beauty.
Great French Press Coffee At Home - With The Right Grinder Of Course!
You might have known we'd mention this here on this site, but we'll say it anyway - even with the best French Press coffee maker in the world, its not going to amount to much without a coffee grinder that grinds for French Press. You know they say that behind every great man is a great woman? Yeah, well its kind of like that, and that's why we wrote this article here which is called " The Best Coffee Grinder For French Press ", where the title says it all. Now we're not saying you need to read this, but if you have a second and want to know more about how the coffee grinder relates to the French Press, take a gander at this article to find out more.
Bodum - A Name You Can Trust In Coffee
If you know a thing or two about the best brand names in coffee, Bodum has a fairly excellent track record for making products that are both classy and functional. This is no young upstart company. Bodum has its origins in Denmark since 1944, and then moved to Switzerland in 1978. They're kind of the Ikea for coffee. In fact, Bodum is actually known primarily for its French Press for which it holds patents, and also are well known for their borosilicate heat-resistant glass that we mentioned before.
Great For Tea As Well
Ok, we'll admit it - you can also make a great cup of tea with this Bodum Brazil French Press. While they are often associated with coffee, you can definitely use them for making a hot and delicious cup of loose-leaf tea if you so choose.
No "Wrap Rage" Here - Frustration-Free Packaging
Believe it or not, Bodum even highlights the fact that you can get frustration-free packaging, but from the looks of it, if you order the product from Amazon.com , you can get this special "rage-free" packaging for free, as the price of the French Press looks to be the same with or without it.
Plastic Don't Have Long Shelf Life
As some customers have pointed out, the plastic used for this product doesn't exactly have the longest shelf life, which means that, compared to more expensive and perhaps better-built French Presses, you really could be limited by the lifespan of the plastic they use here for the handle and base.
Here's a sample of a customer review which mentions this concern:
Not The Highest Quality Parts
Tying in with the last point about the plastic, there's no denying that for $17, you aren't going to be getting the highest quality parts. Here's a review which talks about that.
And then there's this picture. Uh oh.
To give this some context, it would appear that the customer here bought the Bodum Brazil, which turned out to be a used version that arrived on their doorstep instead of a new one. In any case, the customer was not happy, which leads us to our next point.
Some Say Go With Stainless Steel
Some customers, after using the Bodum Brazil, suggest that it might just be better to opt for a French Press that's going to give you some serious quality and where there's no danger of it cracking or breaking.
One of the best stainless steel French Press coffee makers is this one, the Frieling Polished 18/10 Stainless Steel French Press, which goes for between roughly $65-$100 on Amazon depending on the size, but has fantastic reviews and an average of 4.5 stars between over 1000 buyers. We can definitely see the appeal here, although the price of the Frieling is quite a bit higher.
Overall Impressions of the Bodum Brazil 8-Cup French Press Coffee Maker
At the end of the day, we very much like the Bodum Brazil French Press, despite some of its flaws. With the amount of things it has going for it, we really do believe that for such a cost effective piece of coffee gear, the customer really does get a lot of value out of the deal.
All things considered, we give the Bodum Brazil a solid four stars for being both affordable and well-made!