Welcome to Coffee Culture Worldwide, the Canadian Edition.
In this article, you will learn the short history of coffee in Canada, a startling fact about Canada's coffee drinking habits, a sweet little drink that every coffee lover should try, and the true influencer of Canada's coffee culture.

The History
The cultivation of coffee became a booming business throughout the early 1600s courtesy of the Europeans. Indonesia and Vietnam were a just couple of popular places where coffee was grown, packaged, and exported worldwide.
Some historians argue that a man named Captain John Smith was the one who introduced coffee to North America. However, some say there was coffee in Canada way before that time.
Nonetheless, Captain John Smith was one of many global trader of this lucrative golden drink.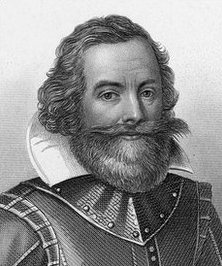 Throughout the founding and establishment of the Canadian nation, coffee shops and the coffee culture quickly resembled their European roots.
Captain-john-smith
These shops were called coffee houses which served coffee, alcohol, and other beverages. In addition they offered lodging to their patrons who often came to stay the night.
Coffee houses were quick to become a lucrative business since they were the perfect place for businessmen to "seal-the-deal".
As the nation developed and coffee in Canada became a popular beverage, there was one company that took control of it all (more on that later).
Canadian Coffee Culture
Coffee, especially hot coffee, is a soothing drink to be enjoyed during the winter months.
What could be more relaxing than sitting in a soft, leather sofa, wrapped in wool layers, watching the snow falling outside and sipping on a cup of Joe?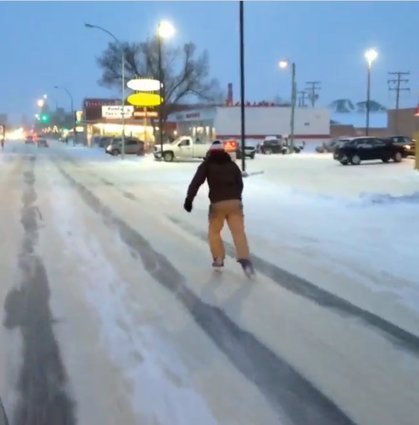 Canadian coffee culture can certainly be attributed to its extremely cold climate. In some cities, such as Winnipeg, temperatures drop well below -40°C.

Skating To Tim Hortons
But, cold the cold really be what is driving coffee consumption in Canada?
QUICK FACT: In 2015, a research study performed by Euromonitor ranked Canada as No. 1 in the world (out of 80 countries) in coffee consumption per capita.
When this was broken down to individual coffee consumption, Canadians ranked third (1st was the Netherlands, 2nd was Finland) drinking a whopping 152 litres per day.
In Canada, even zamboni drivers occasionally hit the drive-thu!
Canadian Coffees

Maple Syrup Latte
This list had to mention some kind of coffee that contains maple syrup. The maple syrup latte is a rich, soothing drink sweetened with the sugar of a tree.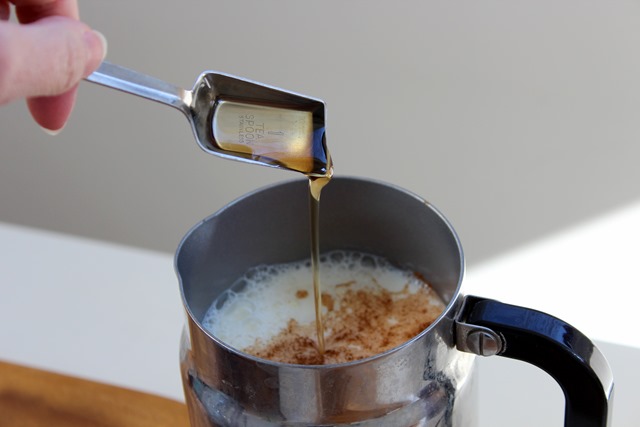 To make this drink, simply pour as much maple syrup as you desire into a freshly brewed cup of espresso.
Maple Syrup Latte
You'll need a milk frother (in case you don't have a milk steamer) froth a pot of boiled milk. Add this frothy topping to your drink and enjoy!
Specialty Coffee in Canada?
Wait, is there really a speciality coffee that sets Canada apart from the coffee culture in other parts of the world? We couldn't find many drinks that cried out:
I AM A CANADIAN COFFEE.
So instead, let's go straight to Canada's true culture…
Tim Hortons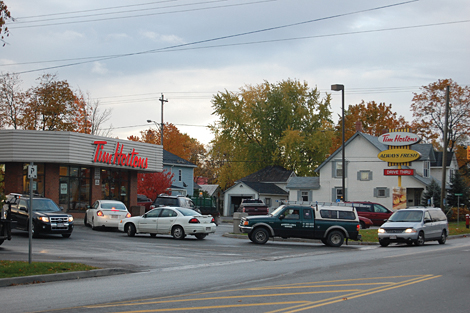 Tim Hortons Line Up Drive Thru
You don't know Canada if you don't know Tim Horton's. Regardless as to whether you believe this coffee chain brews a good cup or just liquid crap, Tim Horton's is here to stay.
Tim Horton's coffee was founded in 1964 in Hamilton, Ontario by a hockey player named Tim Horton.
The growth of this coffee chain was slow and steady.
From it's beginnings up to 1991, there were only 500 stores in circulation. However, in the years that following, the Tim Horton's Coffee chain exploded across the country.
As of December, 2016, there are over 4,613 Tim Horton's coffee shops to be found around the world. However, if you take a took at the Canada in particular, there is 1 Tim Horton's for every 9000 people.
Now, the coffee that comes from any kind of chain will always have it's quality questioned. As for Tim Horton's, they seem to be doing something right, making over $4.15 billion USD. Heck, even some dogs can't get enough of their coffee!
What makes Tim Horton's the heart and soul of Canadian coffee culture?
This coffee chain may have become popular because it was founded by a hockey player.
Perhaps the conspiracy theorists and right, the coffee does contain some magical additive that makes it impossible to resist.
Or maybe it's a just a cheap and hot delicious drink to cure a Canadian from the frigid cold.
Whatever it may be, whenever you "Canadian Coffee Culture" is put to question, you'll get an excited cry of "Tim Horton's" and a whole lot of eh! And don't forget to get yourself a box of Timbits.