Coffee lovers that enjoy fresh coffee flavor and at the same time love going "back to basics" and grinding their own coffee at home will always tell you that manually ground coffee is the real deal.
Manual coffee grinders are not only cool because they remind us of the vintage things that you used to see in your parents' or grandparents' kitchen (and vintage stuff is cool, make no mistake), but also because they are excellently made, and built to last in order to provide you with even grind and fresh coffee at any time, morning, noon, and night for us night owl types.
Electricity Is Great, But…
Even electric grinders can conk out from time to time; they can either have mysterious glitches, simply bite the biscuit, or you might find that they can't be easily transported where ever you want go due to their size, but the Cafetec manual coffee grinder here is ideally designed to fit in your kitchen, it does not need electricity and is easy to transport anywhere with you, whether you are going for business or pleasure.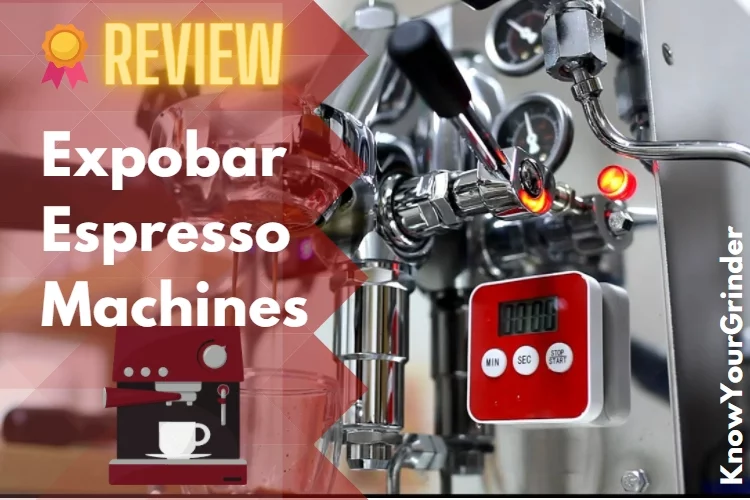 Slow But Steady Wins The Race
If you have a ceramic burr grinder in your possession already you already know that these grinders are great at providing us with precise and consistent grounds, so long as the device is well made. Cafetec's ceramic burr grinding mechanism produces a consistent grind size, which is the #1 thing pros look for when they are attempting to make the perfect cup of home brewed coffee. Some people avoid manual grinders on purpose because they fear that they aren't nearly good or powerful as the electric grinders, but that is not necessarily true. The only huge difference that people should take note of is the amount of time you will need to get your coffee well ground. The price is of course a huge difference, and we don't want to suggest that you will get same exactly quality from this little $20 grinder that you will get from a $300 coffee grinder, but you can get somewhere close at just a fraction of the cost!
To Reiterate - This Baby Ain't Electric
Now, if you are a fan of electric grinders, this one may seem too "simple" for your taste. Yes, there are many pros when comes to grinding your coffee with an electric grinder, mostly, as we said, it has to do with the fact that you will not have to do it manually and spend energy. However, sometimes putting an actual effort and grinding your favorite coffee beans, or actually grinding some spices and herbs can make the process even more fun, and the coffee or the dish even more tasty because you put your own energy into it. Sure, this isn't for everyone, but this manual method is for some. We always recommend keeping your coffee and your spices completely separate, as the flavors can mingle and this is not usual optimal.
Ceramic Burrs Are Better
Cafetec's ceramic burr grinder has the exactly what the name implies - a ceramic conical burr grinding mechanism that can grind your coffee beans from espresso to french press and any size in between. This burr is literally a beast that can transform the little brown beans into an aromatic and finely ground dust.
Sturdy, Stainless Steel Construction
The Cafetec burr grinder here is just your classic-looking cylindrical stainless steel manual coffee grinder that you will have to put together yourself (no worries, it is very simple, with just a few parts). The bottom container has a small glass part that allows you to see how much you have grind or how much of your ground coffee is left, although we don't recommend leaving your coffee in the grinder as a storage receptacle - for that you'll want an airtight coffee vault (we will put a list of the best coffee vaults below this review).
The top part of the grinder is where the burr is located. On top of it there is a black screw that regulates the texture of your grind, so you can decide if you want coarse say for French Press brewing or finely ground coffee beans for espresso. Here is a quick video on how to make the perfect cup of French Press coffee, and, as you'll notice, its not a super complicated process, however, you will need to practice to get good at it, just like anything else.
You'll also notice that in the video above they've used a burr grinder (namely the Skerton by Hario - click here to read our review), but you could just as easily be using the Cafetec grinder here, which we think has some advantages over the Skerton, such as being less expensive for one. Burr grinders, when it comes to just about anything and everything coffee, are the preferred choice of all pro baristas. This sounds like it could be a lofty claim, but ask around a little, and you'll find that this is 100% true - burr grinders, as the youth like to say, are "da bomb".
Ok, so back to the Cafetec manual burr grinder - the grind adjustment knob locks on the top is giving you precisely the grind size that you desire for whatever brewing method you're choosing to go with. For a finer grind just simply turn the grind adjustment knob clockwise or counterclockwise to select your setting, so there's no need to disassemble the entire grinder. That is how simple the adjustment is and you wouldn't even have to unscrew anything in order to change the texture of the grind as it is the case with most manual grinders, with the Cafetec grinder here being a prime example of this.
Easy To Assemble, Easy To Use
This might sound rather obvious, but the handle attaches at the top, and once the lid is on you are good to go, ready to grind that fresh full bean coffee. Yes, you will have to put in some effort in order to rotate that hand crank, and you will need to take a minute or two to do the grunt work, but your energy will be rewarded with a fresher, better-tasting coffee, much better than stale coffee that has lost its flavors sitting in the bag. Its also worth considering that grinding your beans slowly does produce a better grind, as heat created by things like inferior grinders that make a lot of heat does have an adverse effect on the grind. Here is a video which talks about the best way to grind your beans, and, as you will see, they talk about blade vs. burr grinders, with burr grinders like the Cafetec ceramic burr mill here being the superior choice.
Overall One Of The Best
The durability of the stainless steel construction of this burr grinder is not in question; the Cafetec grinder feels comfortable in your hand while you grind. Because of its size, it is ideal for people who travel, as well as campers, and people who don't want to give up on quality coffee any time anywhere. The grinder takes up little space in your luggage or backpack and is impact resistant.
Besides the actual grinder, Cafetec provides you with two free accessories - a coffee scoop that will help you accurately measure your coffee and a cleaning brush that will help you properly clean the entire grinder and the burr itself.
Once you grind your own coffee manually with this Cafetec burr grinder, you'll realize that nothing can substitute that freshness and aroma. Enjoy!