If you're looking for an espresso machine that will really wow people with amazing cappuccinos and lattes, as well as killer espressos – check out the Office Control by Expobar.
It doesn't take a huge amount of space on your counter top, and will last you a lifetime, as long as you give it some TLC.
Here is a short video of this machine in the process of making espresso, just to give you a quick demo of the Expobar Office Control in action.
This video may be quick, but it should tell you a lot in that brief span of time of the type of machine this is.
As you can see from the above video, this machine appears to be quite fast and efficient, at a glance.
So what do we really think of this model?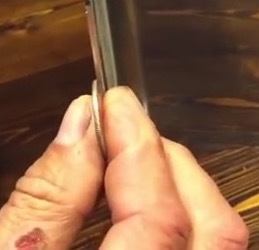 Steel Durable Housing Expobar
Well, if you ask us, the Office Control from Expobar is as durable and eye-catching an espresso machine as one could ask for, particularly if its for home use.
This machine is designed in Sweden and made by the espresso masters at Crem International, and so in general we're talking about a commercial-grade espresso machine, however they are more compact.
This machine would not be out of place in an office setting – actually, we would want to work in that office if they had one of these – or it would certainly be suited for a café environment, or even in your kitchen if your budget can handle it.
Some people who are looking to spend under $1000 on an espresso machine might want to look elsewhere, but we think that if you are prepared to spend a bit more, it would be money well spent on the Office Control.

That said, you could definitely spend a lot more on an espresso machine, such as on a Rocket Cellini, which is usually about twice the price.
This might be a good idea if you are using a machine for strictly commercial purposes.
The Expobar Office Control is really, we think, meant for home users looking to make great espresso at home and impress the heck out of people who see this machine.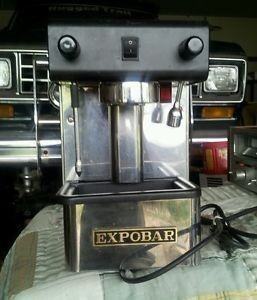 To be completely superficial for a moment, you might agree that this definitely looks the part of a high end espresso machine, with its many control switches and knobs and stainless steel housing.
It also looks rock solid, and in fact it is with some super thick steel to house it. But does the Office Control really make great espresso?

Expobar Office Line Of Espresso Machines
Before we get into the specifics of the Expobar Office Control, we ought to mention that there are two other Expobar Office espresso machines that are very similar, namely the Pulser and the Lever (not to mention the Lever Plus).
Here is a video that shows all three, and compares their features. This, we think, is a good reference point by which to judge the Office Control model.
To recap this video, here is a list of some of the features and accessories offered when you purchase the Expobar Office Control Espresso Machine.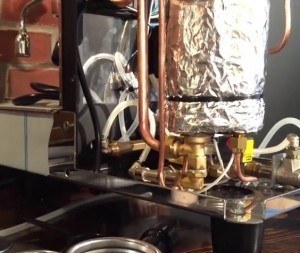 E61 Brew Group
Heat Exchange Machine (Brew & steam at once)
Super controllable (hence the name)
All copper boiling unit
Pre-infusion chamber in the E61 group head to reduce chaneling
High quality steam valve
1.7 liter boiler
Rubber grip on steam wand (but not a no-burn steam wand)
Excellent user serviceability
Because the hardware is so solid, its a very safe machine to ship
Single hole steam tip with nice, constant pressure
Compatible with Lavazza capsules which is great for office settings
Accessories
Comes with a porta-filter
Double-shot / single shot filter basket
Backflush disc to clean out brew group
Comes with plastic tamper (not the best – see here for a better tamper), as well as a coffee scoop
Great Home Use Espresso Machine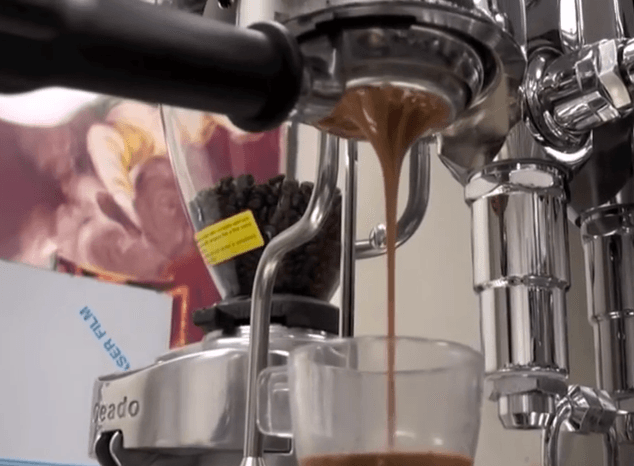 As you can see, the Office Control has a lot of great features, making it what we think is a perfect home use espresso machine.
This machine will definitely dazzle guests, and it has plenty of versatility to brew anything espresso-related.

Here now is a video showing an un-boxing of the Expobar Office Control Espresso Machine, showing what it is like to receive this 40-pound beast on your doorstep.
As you can see from this video, getting an Expobar Office Control Espresso Machine is somewhat akin to getting a new & really nice car.
Sure, you can turn the key and drive around in it immediately, but there's a lot more to it in that.
The first time you use it, you might find that you don't get the perfect shot of espresso but things like this take time.
At the same time, it is evident from this video that although it does seem like a bit of a hulk, the Office Control espresso machine can definitely find a cozy spot in your kitchen and be somewhat tucked away.
There are bigger machines out there, but this is definitely one of the nicer ones.
Hey Good Lookin'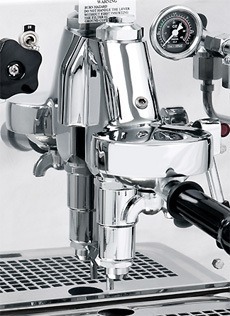 With its stainless steel exterior, the Expobar Office Control has that professional look that is almost irresistible to some of us.
Some people have claimed that it has a slightly boring, workhorse look to it, but we beg to differ.
We think this is a pretty snazzy machine, although whether this is your idea of beautiful is totally in the eye of the beholder, isn't it?

Café Ready
If you choose to set one of these machines up in your café, you should know that it is rather compact for a commercial machine.
This can be a pro or a con, depending on your view. Mechanically and aesthetically, there is nothing that would prevent you from using it in a café setting.
In fact, it has all of the features one would want to see in such a machine – brew and steam at once, swivelling ball joints for added flexibility, "pre-infusion and thermal siphon for maximum temperature stability and aroma extraction" as is stated on the product page.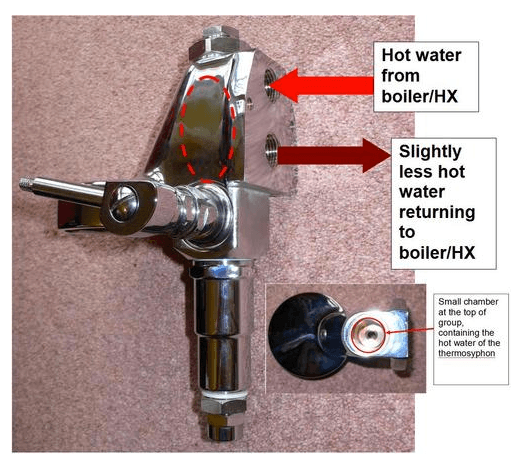 On top of that, its the kind of machine that draws attention to itself just by being there.
E61 Brew Group
If you're an espresso nut, you may have heard of the famous E61 brew group, which is well known in the espresso world for extracting maximum aroma and offering an even temperature the whole way through.
Here's an example of the E61 in action…

Pre-infusion is one of the key elements to the most flavorful, rich and creamy espressos, and that's what the E61 Brew Group is all about that.
In a nutshell, pre-infusion is where the water is slowly introduced to the coffee grinds before the real action begins, essentially pre-wetting your grinds at a lower pressure.
The interesting thing about pre-infusion that it generates a lot of discussion, and is debated as to its importance in the espresso process.
We are of the opinion that it is important, and not simply a useful function as some might claim.

We mention it here in relation to the Expobar Office Control because we firmly believe that pre-infusion is one of the key components of great espresso, and that any machine worth its value is going to have it.
Here's a not-so-short video discussing pre-infusion if you want to learn more about it.
The other big feature of the E61 Group possessed by the Expobar Office Control Espresso Machine is the thermosyphon that is part of its design.
This is another aspect of the Expobar Office Control Espresso Machine that puts it on the level with many other more professional models, and contributes to the exactitude of its espresso-making through measured heat control.
This feature is definitely something that puts this machine above some others, although this function can really be traced back to the E61 Group which is the main attraction here, we think.
For more info on thermosyphons, read this page.
Fully Automatic
This is a fully programmable espresso machine which is very well laid out in terms of how you operate the unit.
Even if you're a relative amateur at espresso making, or even never done it before, once you plug this machine in, it is fairly simple to use, and perfect for entertaining guests.
It even has an auto backflush cleaning cycle to make cleaning that much easier.
Compact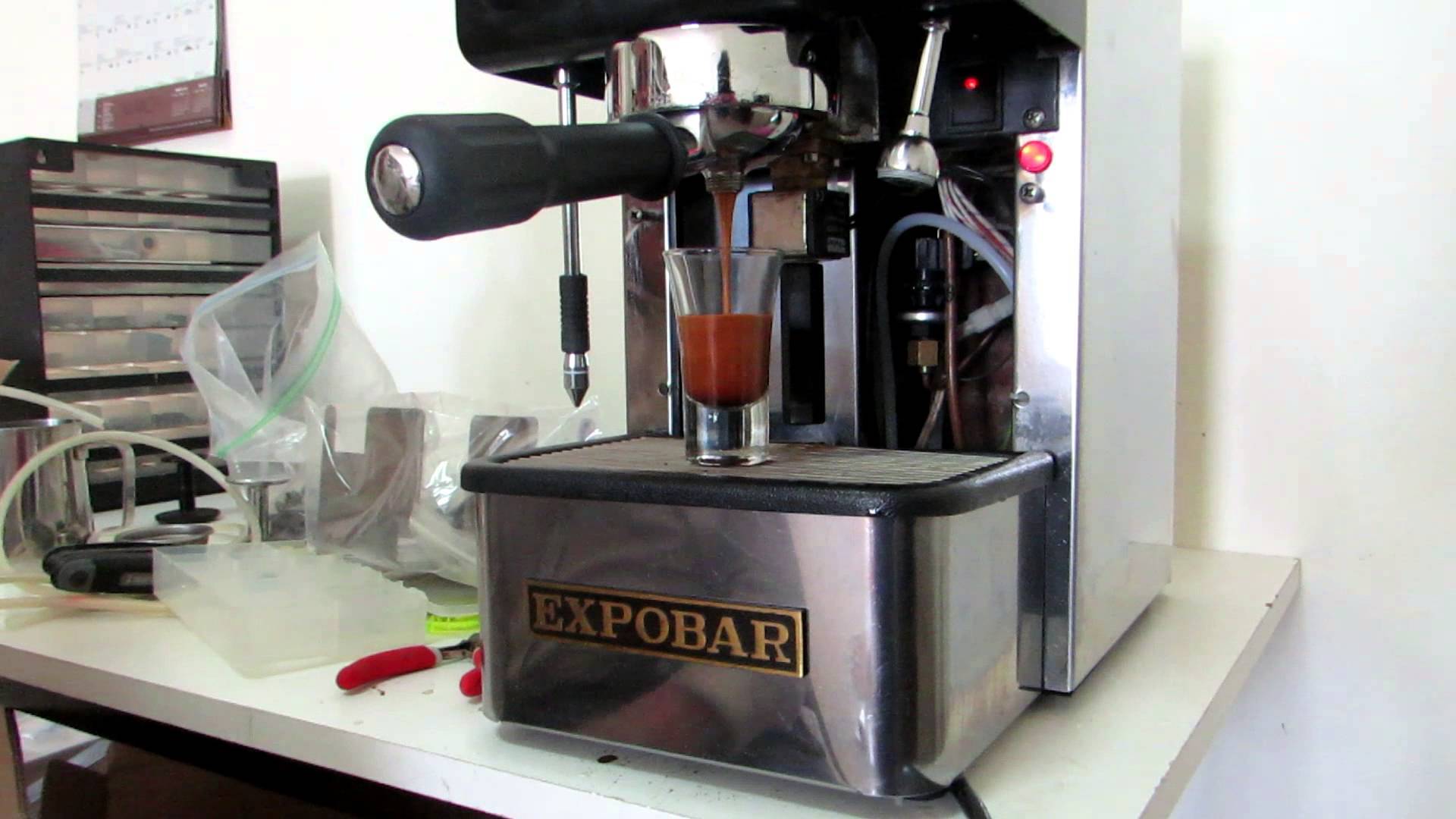 Weighing in at roughly 40 pounds, the Expobar Office Control Espresso Machine has a little something going for it and that is its size, which is, technically speaking: 15.5" tall, 9.5" wide, and 16.5" deep.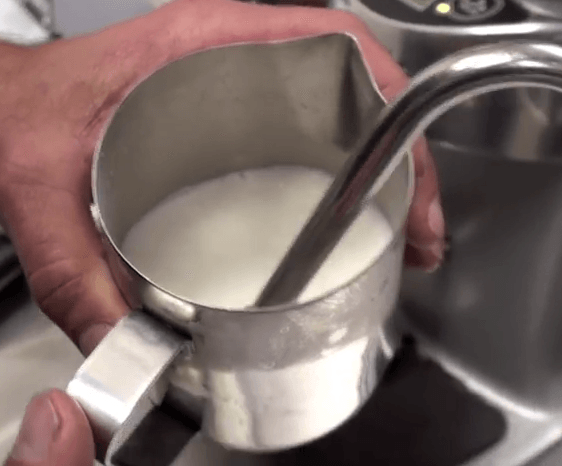 Regardless of the setting you decide to use it in, whether it be commercial or in your home, you're going to find that you save a few precious inches here and there with this machine being relatively compact, making it a great addition to any café, or a real prize to have in your own home.
Expobar Office Control Manual
As we mentioned at the beginning, this machine is reported to have a lifespan of around 5-10 years, without any incident.
It is well made, certainly, but it can be abused and that will reduce its lifespan. How might one abuse such a machine?
Well, don't forget to clean its steam wand every time you use it. Also, keep the group head clean. This will extend this machine's life by years.

Here's a great video for that procedure, if you aren't sure how that's done.
Also, here's a video which shows proper steam wand cleaning etiquette courtesy of Whole Latte Love:
Drawbacks
Descaling of this machine, since it uses so much water, is going to be a necessary evil here.
You will want to, most likely, take it in to a professional to get this done, unless you are fairly tech savvy and have done it before.
For some, this might be a pain but descaling is something you have to face with most devices that use water.

Overall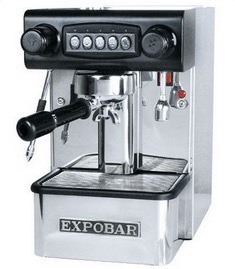 We believe that the Expobar Office Control Espresso Machine is great choice and for the price you pay, it is a real luxury for a home user, but the price does make it slightly inaccessible for someone who may be daydreaming about having an espresso machine at home.
At the same time, if you are a café owner and you're looking for something affordable and stunning to have on your counter which will no doubt attract some attention, this machine is definitely one to consider. – 4.5 STARS!