QUICK STATS
MANUFACTURER: KITCHENAID
MODEL NO: KCG0702ER
WARRANTY: 1 YEAR
BEAN HOPPER CAPACITY: 7 OUNCES
RPM LEVEL: LOW
DIMENSIONS: 5.9 x 10 x 9.8 INCHES
MATERIAL: STAINLESS STEEL
WEIGHT: 9.9 POUNDS
SHIPPING WEIGHT: 11.6 POUNDS
NUMBER OF GRINDS SETTINGS: 15
COLORS: RED, BLACK AND SILVER
OUR RATING: 4.8 STARS OUT OF FIVE
The purpose of this review is to assist people in choosing a high quality burr grinder for their coffee grinding needs.
In this detailed review, we look at both the pros and the cons of the KitchenAid KCG0702ER Burr Grinder in order to show you whether or not this is the right grinder for you, the coffee lover.
With its elegant curves the KitchenAid KCG0702ER Burr Grinder will be the centerpiece of your kitchen and the envy of all the other small appliances on the counter top.
BUT!!!
Whilst researching this coffee grinder I inadvertently discovered a whole, incestuous family tree of coffee grinders from the same manufacturer, so listen closely while we blow this case wide open with our coffee sleuthing. 🙂
This model is not to be confused with its eerily similar twin sister the KitchenAid Artisan Burr Coffee Grinder.
It is also, apparently the spawn of its near identical and now discontinued mother, the KitchenAid Pro Line Series Burr Coffee Mill.
These coffee grinders are both very similar so if you are thinking of purchasing either of them, just know that this review is looking specifically at the KCG0702ER, not one of its relatives.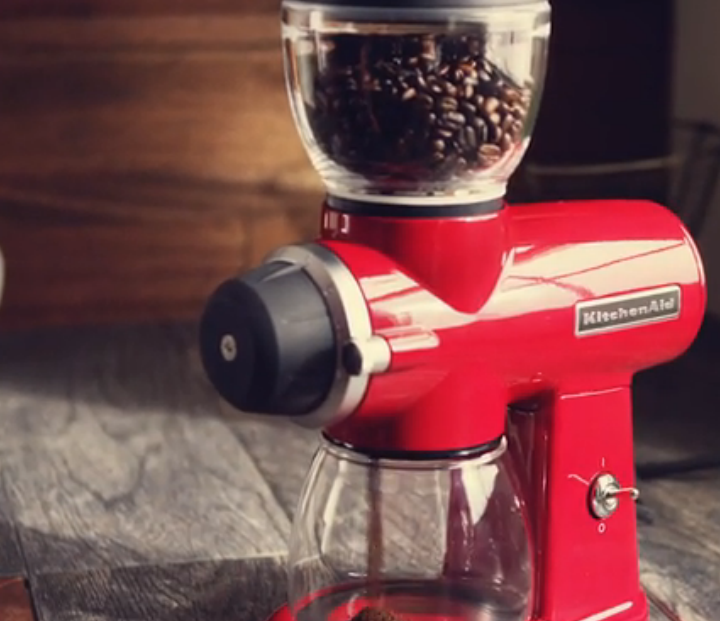 At the moment, we are unsure as to the paternity of the KCG0702ER, but if there are any flashbacks or dream sequences, we will be sure to let you know.
Now we're done with the dynasty bit, we can get on and have a good look at the KCG0702ER, starting with this slick little promo video featuring this particular grinder.
Aesthetic Appeal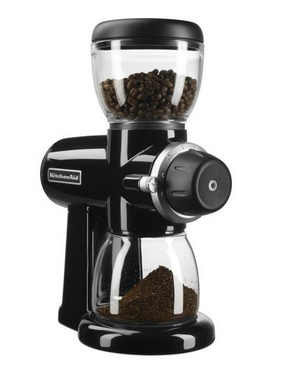 Cast in steel, this is a solid construction that also looks flawless. Available in stunning "empire" red, "contour" silver or glossy "onyx" black, there is a shade to suit most kitchen color schemes and in terms of pure style, we think it unlikely that you would regret this purchase based on looks alone.
But, like anyone who's ever dated anyone just for looks alone should know, basing decisions purely on how nice something looks is not a very good long term play.
Luckily, the KitchenAid KCG0702ER has got the body AND the brains going for it (so to speak).
With fifteen individual settings on the dial ( eight full turns and seven half turns) you will be hard pressed to need more from a grinder.
It can do the whole load, from French Press to espresso and everything in between.
The cutting burrs are stainless steel, which offer longevity for the repeated use that the dedicated coffee lover requires.
The rpm is 450, which is low enough to ensure that there is not too much friction building up heat in the unit, which may affect the flavor of your beans.
With a 7 ounce hopper capacity, this grinder also comes with a jar to store any leftover grinds for maximum freshness.
Both are made of glass to eliminate any pesky statics that make your grinds cling to the receptacle, a common problem with cheaper models.
Bells and whistles? This model comes complete with a burr cleaning brush and hand held scooper.
Capresso 56001 Infinity Conical Burr, Black

Baratza Encore Conical Burr Coffee Grinder

Hario Ceramic Coffee Mill – "Mini-Slim Plus"

Rancilio Hsd-Roc-Sd Rocky Espresso Coffee Grinder

Breville Bcg820Bssxl The Smart Grinder Pro Coffee Bean Grinder, Brushed Stainless Steel

Is It Worth The Money?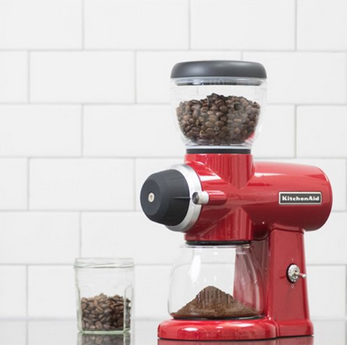 So is this the best burr grinder in the roughly mid-$200s range?
Well, it's certainly looking hopeful, because not only is this a unique-looking device, but this is an all round decent burr coffee grinder that delivers the results in terms of consistent grinds and its also from a reputable maker.
KitchenAid has been around much longer than most manufacturers, as many of us who have lived long enough know.
There do not seem to be any serious issues that have been reported (so far) with this grinder from most of the customers who have gone ahead and bought one, which is a good sign.
Well, it does come from a good stable (even if it does have questionable paternity hur hur) as KitchenAid are widely recognized as being a good make.
Other good points include it being a relatively quiet runner that will not hop all about your kitchen unit while in use, as it is reassuringly heavy.
Here is a video straight from KitchenAid themselves showing how to calibrate the machine.
DOWNSIDES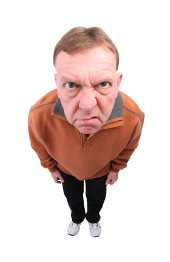 So what are the potential downsides to this rather beautiful machine?
Well some people don't reckon a whole lot to the KitchenAid customer "experience".
If they are to be believed, it would seem that replacement parts might not be their strongest suit, but the good news is this model is probably quite unlikely to go wrong in the first place.
Also, it should be stressed this was only one or two reviews that we've seen out of a large number, who had nothing to say to fault either KitchenAid or its customer service.
That said, we aren't here to discredit these claims. Customer service in general is a very tough thing to get right, but in our experience, KitchenAid takes care of their own.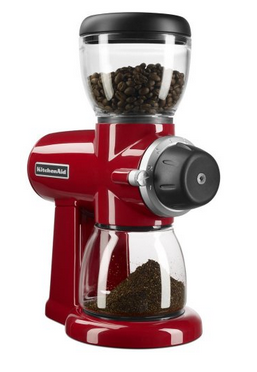 It is apparently, also not the easiest thing in the world to clean, but honestly, anything that is grinding coffee beans all day long is going to be a bit fiddly to clean and if that is the worst thing that anyone can say about it, then there can't be too much to complain about really.
Still, you'll want to be careful when cleaning the KitchenAid KCG0702ER as we are dealing with glass here.
THE AYES HAVE IT
EASY TO ASSEMBLE AND USE
GLASS MINIMIZES STATIC BUILD UP
VISUALLY STUNNING
RELATIVELY QUIET
DOESN'T MOVE WHEN IN USE
GRINDS REALLY WELL
NAY!
KITCHENAID CUSTOMER SERVICE REPORTEDLY NOT GREAT
THE GLASS JUG IS FRAGILE – TAKE CARE!
IT'S A P.I.T.A TO CLEAN
CUSTOMER QUOTES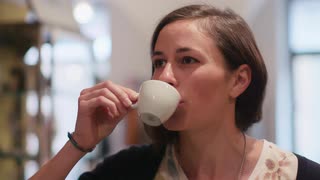 "Works really well and runs smoothly. The grinds are of high quality and with a good consistency."
"This was the first burr grinder I have bought and I don't regret it. I'll never go back to a blade grinder again, the difference in the grinds is just phenomenal."
"A bit pricey but it is a good solid machine that has lasted longer than its warranty and seems to be intent on keeping going for some time. Definitely the best burr grinder I have owned to date."
"This grinder has revolutionized my mornings. Now the aroma of fresh coffee wafts through the whole house. My only problem now is keeping my serious coffee habit in check!"
"Not the easiest thing in the world when you are trying to clean it, but at least it comes with a free brush!"
"I really like the metal and glass design, it looks great and makes it heavy enough not to jump about when its switched on as well."
"One word of warning, take care with the glass jug they are quite fragile and not really very easy to replace if you should break them!"
THE NITTY GRITTY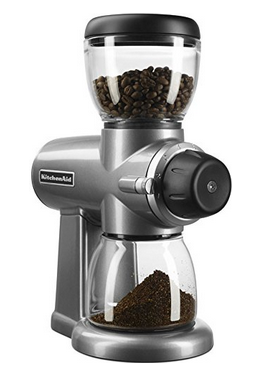 If you are looking for a good grinder, in this price range, this is a fairly safe bet.
There are no outstanding issues with this grinder, nor massive flaws that have been brought to our attention.
It is not the cheapest machine out there, but ultimately you do get what you pay for. Plus, it looks stunning.
Now, back to finding out who is the daddy… :O
Hamilton Beach 49980A Coffee Maker, Single Serve Black/Stainless Steel

Breville Bes880Bss Barista Touch Espresso Maker, Stainless Steel