Last Updated on
KRUPS builds products with only one intention – perfection. This I know from over three years of the most reliable coffee grinding service my family has ever had. 
This particular burr grinder was inspired by professionals and designed for connoisseurs; the KRUPS GX5000 Professional Electric Coffee Burr Grinder (wow, that's a mouthful!) is a unique machine that is here to give you one hundred percent of what you are expecting, which is, presumably, a great grind so you can make amazing coffee!  
Not only you will get perfection in your cup, but also will enrich your kitchen with a mighty and modern looking coffee beast that will grind your coffee in the exact way that you want it.
Fast, Quiet, & Efficient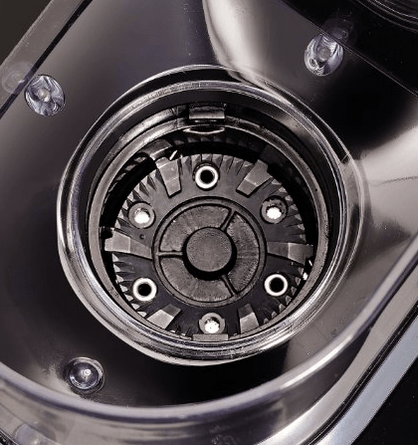 Relatively quiet and extremely fast, you can use the KRUPS GX5000 every day, and there are people who brag that they were using this grinder literally every morning for a decade or so.
That's really quite a feat, but now that I've used it, I can believe it.

I took the leap of faith to getting the KRUPS GX5000 when our old blade grinder bit the biscuit, and I'm not sorry I did.

First of all, when comes to electric coffee grinders there is one thing we really hate and that is the overheating. 
Thanks to the great design KRUPS burr mill system ensures the best grinding results and will avoid overheating. 
You can literally make grind and brew a few times a day to get your fair share of coffee, although I wouldn't recommend overtaxing the machine – it does have its limits, and its not meant to be used like some $800 commercial grinder.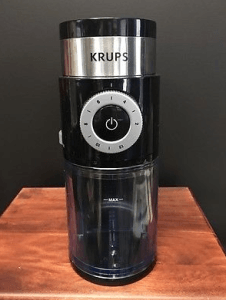 That said, they do call it a "professional" unit and I can see why.  It is very versatile. 
For instance, the KRUPS GX5000 features a fineness selector, or, to be more specific, this electric coffee grinder has 45 settings divided into 9 steps that will allow you to have a highly controlled and consistent grind.
Now you can have total control over your grind – fine or coarse – and damn, you know it feels pretty good to have that for only about $50, depending where you buy. 
This means that all brewing styles are at your finger tips.  Have a Chemex?  Moka pot?  Whatever – its all good, folks!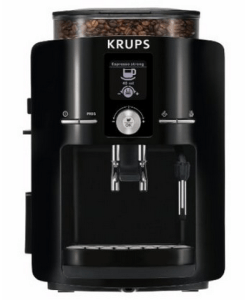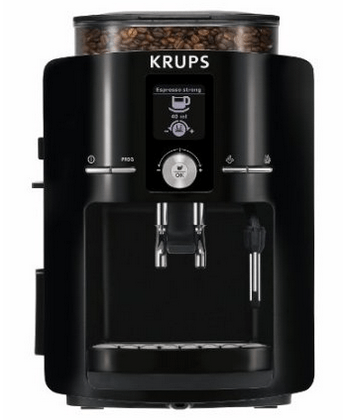 As I was saying, you can go from a fine blend for espresso machines to extremely coarse that you can use for French press home brewing. 
Not wanting to miss out of different brewing "opportunities" you might say, we had to we sprung for one of each – the Espresseria, also by KRUPS is a great espresso machine which we picked up for a great deal. 
And then we also got the nifty little Bodum Brazil French Press, so depending on our mood that day, we can go with one brewing style or another, or we can just grab the old coffee maker and go right down the middle.

table added –
Bestselling Coffee Grinders