Porlex Tall Hand Grinder – Update And Quick Review
by Jeanette Kierstead
Well, it is 2018 and it is another wonderful year to be a coffee drinker!
One reason we can easily point to is that one of our favorite coffee grinder manufacturers, Porlex, have just recently updated their Tall Hand Grinder with some very excellent and welcome technical improvements.
Overall
We love the new changes that have been made to the Porlex Tall Hand Grinder!
The old version of this grinder is still available, but we recommend ordering the real deal over at Eight Ounce Coffee, to avoid getting a substitute or inauthentic model.
To be quite frank, this grinder puts many other hand grinders to absolute shame and there's no worrying about breaking glass or lack of durability.
This grinder is portable, rust-free, made of steel, easy to adjust, easy to clean, easy to use, industrial strength…need we say more?!
We here at Know Your Grinder love us a cup of French Press or Turkish coffee or espresso, and the new and improved Porlex Tall Hand Grinder is the perfect home grinder to make that happen!
Hamilton Beach 49980A Coffee Maker, Single Serve Black/Stainless Steel

Breville Bes880Bss Barista Touch Espresso Maker, Stainless Steel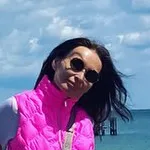 About Jeanette Kierstead
Jeanette has been testing and reviewing kitchen appliances for over six years now, so she knows her stuff when it comes to finding the best ones. In her spare time, she loves nothing more than baking cakes and cookies – especially if she can do so with one of her favorite stand mixers! When she's not in the kitchen, Jeanette is usually looking after everything homes-related; from garden tools to smart home products.
Thoughts on "Porlex Tall Hand Grinder – Update And Quick Review"