Here are our top five quick and easy recipes for fall-themed lattes that will have you feeling slightly guilty for not trying them sooner.
Each of these recipes are perfectly doable for anyone already brewing their own coffee at home. Enjoy!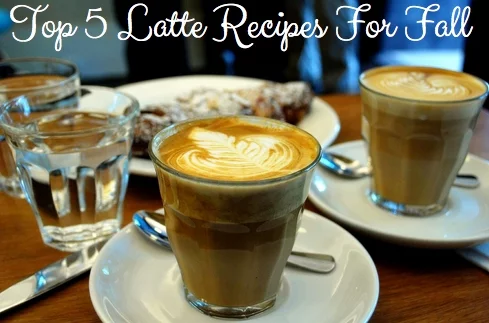 1. The Starbucks Knock-Off Chai Tea Latte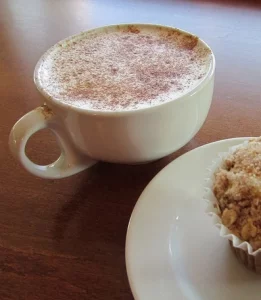 This little number is courtesy of one of our favorite blogs heathersdish.com, which is a great blog which features recipes, travel, family, and fashion. Heather herself is an ex-Starbucks employee and so she knows her way around a latte, that's for sure!
For this particular beverage, it has the distinct advantage of being totally something you can make at home, and, like we said, save yourself a boatload of cash in the process.
We are particularly fond of this recipe due to its simplicity, and the fact that every time we've tried it, the lattes seem to get better. Heather has a way with words so this is one latte recipe to check out and throw down a bookmark for as well!
2. The Better Than Starbucks Eggnog Latte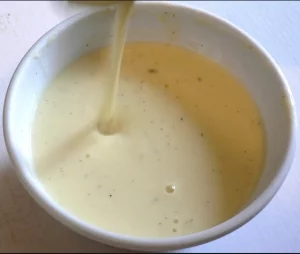 For some people, eggnog is even more symbolic of fall than even pumpkin. Seriously? Yes, some people really do worship at the eggnog altar. That sounds weird - oh well, lets continue!
This recipe comes from another of our favorite blogs. This time, we turn to Lacey Baier of A Sweet Pea Chef, who brings us not just any latte recipe where the focus is on two things primarily: saving money and eggnog.
Once again, the ingredient list is short, and the tools required are simple. You don't need an expensive espresso machine for this one, but a handy Conair Cuisinart Smart Stick ( click here to view product on Amazon) does make the job a lot easier.
3. Homemade Maple Mocha Latte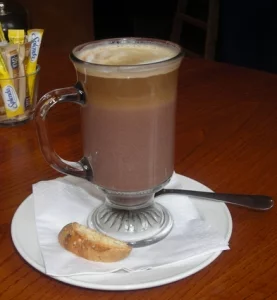 While mocha on its own isn't everyone's idea of a fall drink (maybe more Christmas-y?), add a bit of maple into the equation and this drink says "How do ya like me now?"
This deliciously simple drink comes to us from the blog RN For Wellness, a blog which celebrates all the good things in life, starting with our health and well-being.
With only five simple ingredients, the key to making this recipe more autumnal could very well be the addition of maple, which is something we here in Canada take a lot of pride in, since maple syrup is somewhat of a national export here.
4. Classic Pumpkin Spice Latte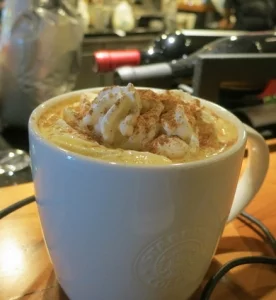 What list of fall-influenced lattes would be complete without the omnipresent pumpkin spice latte?
For this classic recipe, we look to our friends at the Food Network, who offer up a pumpkin spice latte that doesn't involve a squirt of syrup, but rather pure pumpkin puree and pumpkin pie spice for a truly authentic experience.
You can go with either home brewed espresso or coffee for this one, and the total prep time is estimated at 5 minutes. Once again, money will be saved and skills will be developed.
5. Cinnamon Latte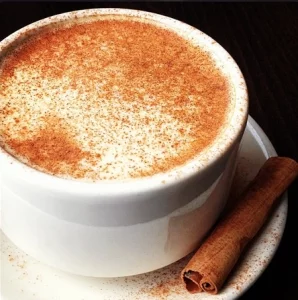 To cap off our fall-inspired latte list, here we have a delicious cinnamon latte from our friends over at food.com.
One common characteristic between each of these drinks is that they're super easy to make, and this one is no different.
If you're a fan of cinnamon, this one's for you! Grinding up your own fresh cinnamon can give your latte an extra bit of magic, so having fresh cinnamon on hand is well worth considering.
Cloves, cardamom, and of course freshly-ground coffee will make this a latte you will want to come back to again and again.
Wrapping Things Up
Not to sound harsh, but more is the pity for the fool who, when the cold air blows, does not have a hot, sweet latte beverage in their hand.
The fact that making these at home is a much cheaper option is just another reason to give these recipes a try. All in all, you certainly don't want to end up like the poor soul on the right…err, the left - freezing and latte-less in some nordic steppe.
Click on the logo below to return to the blog
Summary
Article Name
Top 5 Latte Recipes For Fall
Description
Here are our top five quick and easy recipes for fall-themed lattes that will have you feeling slightly guilty for not trying them sooner.
Author
Kaitlyn Styles
Publisher Name
Know Your Grinder
Publisher Logo