How many times have we really thought that we should do something to make our morning coffee experience better?
Sometimes, we can think about it the how's and why's of better coffee every day for months, vaguely wondering what we could do, making basically no progress as we swish our mediocre coffee around in our mouth before we head off to work. Hmm…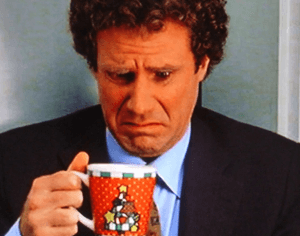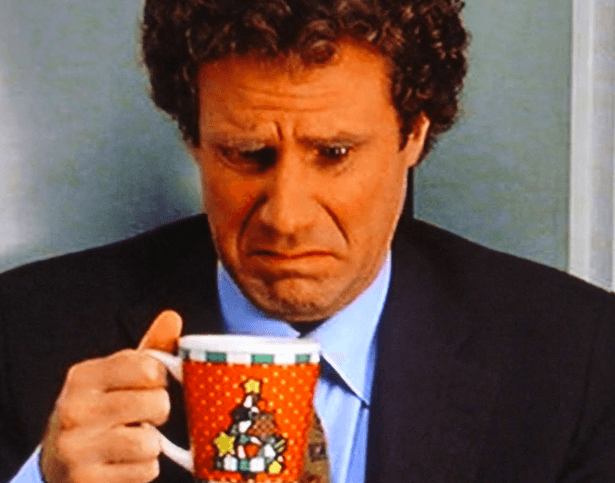 Then, one fine day we get up, talk to our best friend or our mom to ask for their advice, because they always seem to be able to help out with anything.
"Mom, my coffee tastes like I'm drinking dirty water from a hubcap! What can I do?"
Her sage advice: try different coffee beans.
Fair enough, so you try a few other blends of ground coffee, just to be ultimately disappointed with no better results than before! You're even using a top notch espresso machine like a Gaggia Classic. So Mom's advice…didn't work?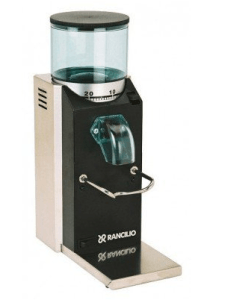 Let me tell you a secret at this point. It might not be the coffee beans or the brand of the milk you are using to make the coffee.
It could be your coffee grinder. Yes! You heard it right. The taste of your cup of coffee depends a lot on the way the beans are ground.
Grinding makes a huge difference to your cup of coffee. It should be done just before brewing to achieve maximum taste and aroma.
At this point, striving to buy the best coffee grinder you can get becomes extremely important.
There are a plethora of burr and blade grinders that you can buy out there on the market, but before you do that, there are a couple of considerations to make the best out of this deal.
With Houses It's Location. With Grinders It's Consistency!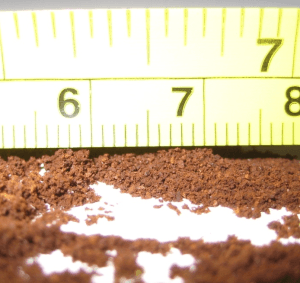 The grinder needs to grind the beans cooly and consistently, at the optimum level of fineness (or coarseness for that matter) for a richer more flavourful output.
It all depends on your brewing method. French Press? Drip? Espresso? You need to know what how you're brewing before you can grind.
Once you do know, you need a grinder that can adjust accordingly to the size of grinds needed.
You also wouldn't want your coffee grinder to make a lot of noise in a quiet morning, so make sure you keep the point "less noisy and less messy" in your checklist.
Maybe the price is a consideration for you but strive to have a trade-off between the features and the price of the model you are buying.
The Secret To Superior Brewing – Conical Burr Grinding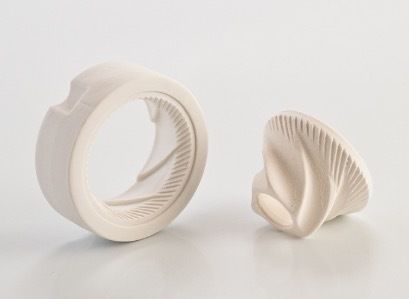 All these considerations make conical burr grinders a natural choice for your purchase.
Why?
Because conical burrs are the most durable, and their shape is the most energy efficient way to grind because it uses the natural force of gravity.
With that thought in mind, let me reveal the five picks for conical burr grinders and features that make them the best.
#1 – Hario Mill Slim Manual Grinder
Costing well under $50, the Hario Mini Slim coffee mill is portable and convenient to use.
It has got adjustable ceramic burrs, which are conical in shape for more consistent grinds. The burrs and the coffee grinder itself are both dishwasher or sink friendly.
Hario is a company that specializes both in coffee and glass, so not only does it look fantastic, but it doesn't rust.
Another great thing about this Hario Mini Slim is that you can control both the speed of coffee grinding and the size of the grinds.
This gives you a flexibility to grind for a variety of different brewing methods. French Press being a particular favourite of this model as it can grind directly into it, not to mention Aeropress or Chemex as well.
If there is a complaint with this model, it is that it is ultimately slower than your typical electric burr grinder, nor can you grind pounds at a time, but the upside is that you will have freshly ground coffee for your perfect morning café experience, anywhere and anytime.
Plus, the Hario Mini Slim is great for traveling!
#2 – Capresso 565.05 Infinity Conical Burr Grinder
Priced at under $200 in most place, the Capresso Infinity might not be really easy on your pocket, but for home users, it still is one of the best ceramic bean grinders out there.
It measures 7- 2/3 by 10- 4/5 inches and has a limited warranty for 1 year. It's made of heavy-duty zinc, die-cast housing and has an built-in timer to tell you when your coffee is perfectly ground and ready to use.
The Capresso Infinity works amazingly well, so much so that you'll often see it in a café as a backup machine, as it has the dependability to be part of the workforce, providing deep black joe for the coffee-loving masses. It is a little small for that purpose, though, overall.
That said, the primary use of this conical burr grinder is for home users who want a small, but very powerful burr grinder at their disposal.
This machine can hold up to 8 ounces of beans and gets the job done quickly and efficiently, and isn't that noisy either.
#3 – Baratza Encore
The Baratza Encore comes with an 8 oz bean hopper on the top for all the beans and a container to capture the grinds at the bottom.
The grinds bin is quite big itself at 5 oz, so when you grind a whole bunch of beans, nothing gets stuck in the works.
The Baratza Encore is priced around the same as the Capresso Infinity, and they are comparable in many ways.
Very convenient to use, this machine has got 40 different grinding settings for a variety of different flavours you would like to enjoy.
The previous version of this coffee grinder was called the Maestro, which was known for its reliability and sturdiness as well, but the Encore is even better!
#4 – Baratza Preciso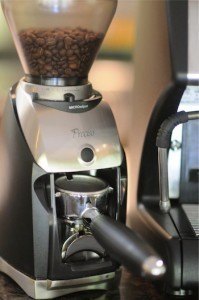 Here we have another product from Baratza, this time a higher end coffee grinder in the for of the Preciso.
The Baratza Preciso offers surprisingly precise grinding adjustments for you to have fine-ground espresso-level coffee grinds at your beck and call and ready to brew.
This machine is, in fact, perfect for homemade espresso. The Preciso retails at around $300, a price too steep for many of us, but it's named precisely for us to understand the benefits.
It packs a porta-filter holder for your hands-free espresso-grinding needs at the bottom so you can go straight to tamping and then to brewing.
We love the micro-adjustability of this burr grinder, which is thanks to its 40 mm conical burrs. It's a simple grinder with a goodly number of features that warrants the asking price!
#5 – Kyocera Advanced Ceramic Burr Coffee Grinder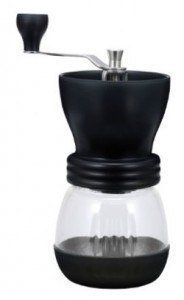 We love the Kyocera Advanced Ceramic Burr Coffee Grinder here because it is truly multi-purpose, as you can not only grind coffee but salt, pepper, green tea and seeds such as sesame.
Most coffee grinders are meant just for coffee, but not this guy. High-quality ceramic burr grinding ensures that the flavour of the resultant coffee grinds, whatever their fineness/coarseness is suitably maintained.
The Kyocera here is completely rust free and is known to have a long useful lifetime. The grind levels are adjustable so you can choose coarse to fine grinds as you please.
It is dishwasher safe and very affordably priced at under $50.Conical burr coffee grinders come in a variety of styles and types.
You'll be able to find compact, manual grinders that you can take on vacation. There are also convenient electric models that can liven up your counter as well as your coffee in the morning.
We don't believe you could go wrong with one of the best conical burr coffee grinders from this list. There are features and benefits that really stand out with each of them.