So, you have got the burr grinder and your gleaming new espresso machine is all set to go – but wait – what coffee beans should you actually be buying to go with all this wizard equipment?
Here, we look at the most simple and important ingredient for getting an excellent cup of coffee – the humble Arabica coffee bean.
Not all coffee beans come from the Arabica coffee plant but most do, and it is undoubtedly the most popular type of coffee out there.
We'll start by answering all kinds of Arabica coffee questions. These are the burning questions from readers that we're hoping to clear up with this post.
Death Wish Whole Bean Coffee, The World'S Strongest

2Lb Cafe Don Pablo Subtle Earth Organic Gourmet Coffee – Medium-Dark Roast

Lavazza Caffe Espresso Whole Bean Coffee Blend, Medium Roast, 22-Pound Bag

Mayorga Organics Cafe Cubano Dark Roast, 2 Pound, Whole Bean Coffee, Direct Trade, 100% Usda Organic Certified, Non-Gmo, Kosher

Table of Contents:
How are the Arabica beans grown?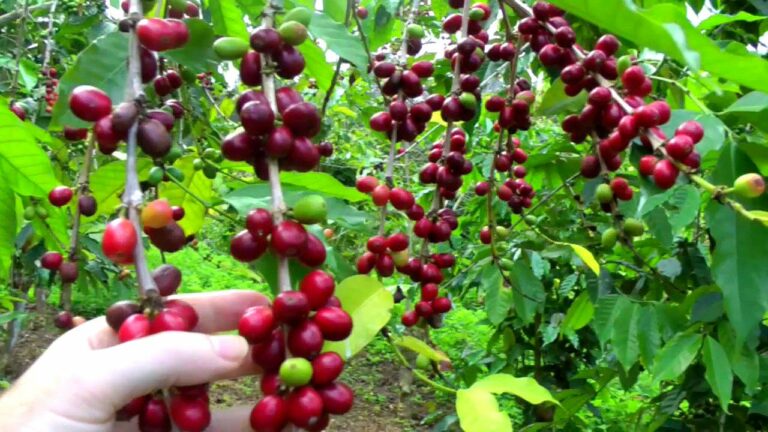 Coffee beans come from a plant. It's a shrub that's in the evergreen family. The only place it'll grow is in places where it's very hot and humid.
That's why most of the plants are grown in areas with a suitable climate. That's mostly in tropical regions of the world. Originally, the Arabic beans came from Ethiopia.
In that region, they weren't brewed for a drink. The locals mashed them and ate them. In Arabia, that's where the process of brewing coffee started with the beans.
The shrubs grow all year round. In the rainy season, the flowers sprout. From the flowers, you get the seeds. These seeds are the beans that you use to make your delicious morning coffee. They're picked by hand because they don't always ripen at the same time.
Where are the best Arabica coffee beans grown?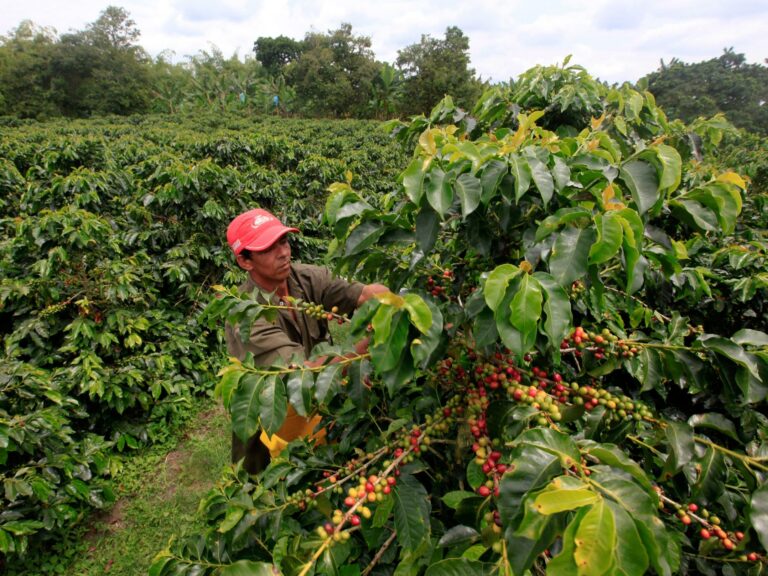 While the Arabica beans originally came from Ethiopia, they are grown elsewhere now. It's grown in a ton more places, now.
Mexico
Ecuador
Colombia
Burundi
Brazil
Ethiopia
Costa Rica
These are a few of the places it is grown. It's one of most popular types of coffee bean, so everyone is in on the goodness of growing Arabica beans.
Which country has the best coffee beans?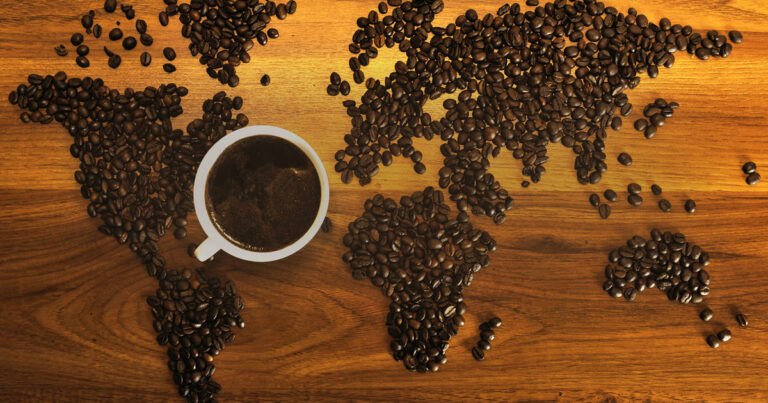 Choosing the "best" coffee beans comes down to finding the notes and flavors that appeal to you. They're grown like grapes and take their flavor from many factors associated with the region. It comes down to the flavors as well as the quality of the beans themselves.
Columbia is one place where many coffee beans originate. In fact, 15% of the coffee supplied around the globe comes from the country. It has a rich velvety taste that people love.
Guatemala also produces a great bean for coffee. It's high quality and has an intense flavor. The notes in the Guatemalan bean are more tart than other regions.
In Brazil, you're getting a third of the coffee bean production for the entire world. The plants in Brazil grow in certain areas that are known to get cold. Every year, they are susceptible to frosts that kill off the flowers. This can have an impact on the cost of beans from the area.
Why does the Arabica bean make such great coffee?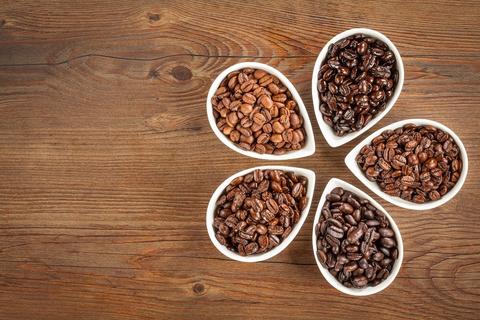 We're partial to the Arabica bean, though, we love many coffees. The Arabica bean lends itself to the best espressos.
With high-quality beans, you're getting a sweet, pleasant acidity. It often has notes of chocolate and a lingering hint of caramel to it. Those notes in the coffee itself are what make them taste so incredibly yummy.
Is Arabica coffee the best?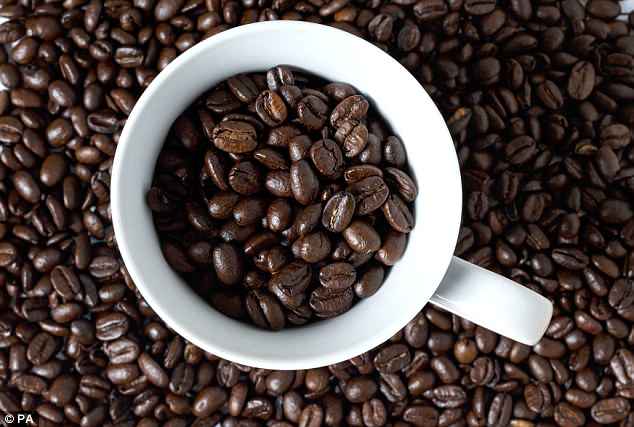 When comparing coffee, you're most likely comparing Arabica with Robusta. These are the two biggest-produced beans for coffee around the world.
The Arabica bean has a better taste than Robusta. The lipid and sugar count in the bean is higher. That leads to a tastier beverage. Robusta has more caffeine, which sounds like a good thing, but it's not.
The caffeine is what gives coffee its bitter taste. Robusta has more caffeine but more bitterness. Arabica is more expensive and tastes better.
What coffee brands use Arabica beans?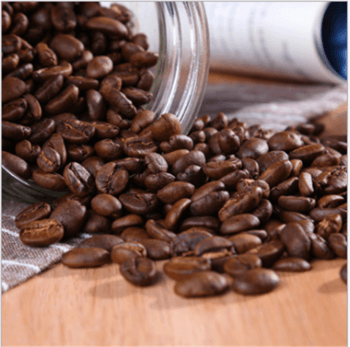 Below you'll find the ones we've chosen as the ones we like best. When you choose a brand, think about whether they're using all Arabica beans or whether they've added some Robusta in there.
Some companies will mix the beans to increase production while cutting costs. Robusta has more caffeine, so some people don't mind the addition. If you want pure Arabica coffee, you'll want to keep an eye out for that.
What does 100% Arabica beans mean?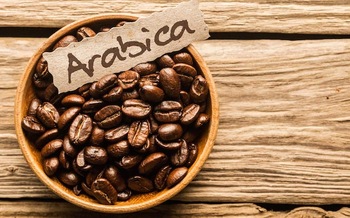 As mentioned above, Arabica and Robusta can be combined by some coffee brands. While many want to increase the caffeine or reduce their own costs, others are providing Robusta for another reason.
The Robusta bean is oilier than an Arabica. The amount of oil in the bean provides a better crema for espresso. That's really the only reason to add Robusta beans to an Arabica coffee.
When the package says 100% Arabica, you're getting a better bean with more sugar and flavor. You're losing out on an extra blast of caffeine and the crema, though.
Does Arabica coffee have less caffeine?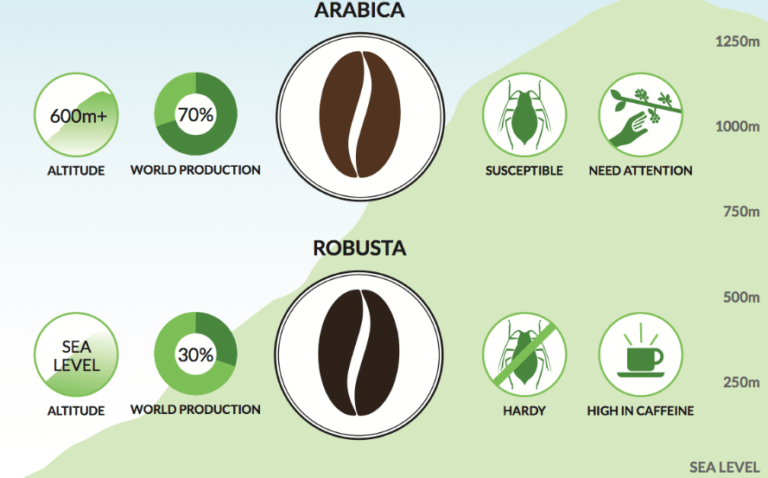 The Arabica bean has less caffeine than the Robusta. If you have a cup of Arabica drip coffee, you're getting approximately 200 milligrams of caffeine. The same bean will give you 40 milligrams of caffeine for an espresso.
The same sizes in a Robusta bean will give you approximately 100 milligrams of caffeine in an espresso. In a full cup of drip coffee, you're getting 265 milligrams of caffeine. Remember, the extreme caffeine in this coffee makes it incredibly bitter.
You're getting more caffeine but at a high cost to the taste of your morning beverage.
Here is a rundown of the 5 Best Arabica Coffee Beans currently on sale online, based on customer star ratings and the number of reviews people have left on the product.
By the way, these are in no particular order.
Each bean has its own unique flavour and suits a different brewing method, which we'll mention below…
KOFFEE KULT MEDIUM ROAST COFFEE BEANS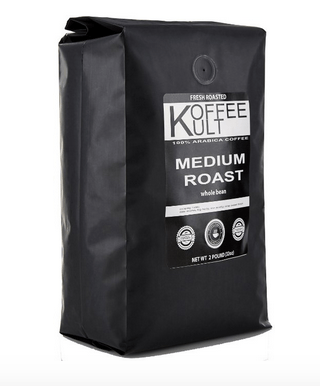 The thing that everyone seems to rave about with this coffee is its fabulous aroma.
Maybe it really is a cult, but the freshness of the smell is a definite plus point for this make, as well as the fact it has a good earthy taste with a very low acidity.
Words like "orgasmic" have been deployed more than once or twice by customers giving their reviews.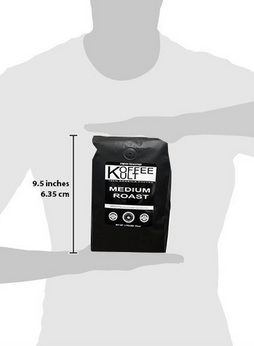 Koffee Kult - Medium Roast Coffee Beans (2 Lb Whole Bean) Highest Quality Review Delicious Coffee - Fresh Gourmet Aromatic Artisan Blend
Even people who reportedly do not take their coffee black have said they have enjoyed this blend sans milk.
This is a blend that works well for all types of coffee, from French press to cold brew coffee and anything and everything in between.
QUICK STATS
PRICE: $25+
WEIGHT: 2 POUNDS
OUR RATING: 4.5 OUT OF 5 STARS
ALSO AVAILABLE: READY GROUND
BEAN ORIGIN: BLENDED FROM COLOMBIA AND BRAZIL
ORGANIC: YES
TIM HORTON'S 100% ARABICA MEDIUM ROAST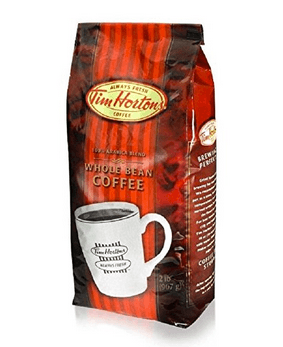 Not the cheapest out there but one of coffee lovers best Arabica coffee beans you'll come across, thanks to Canadian coffee giant, Tim Horton's (apparently a hockey player from days of yore).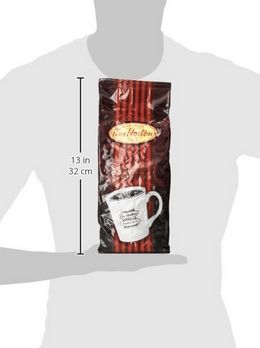 Tim Horton's 100 Arabica Blend Review
Recreate your favorite coffee shop experience fresh from the convenience of your own grinder, or if you prefer, you can buy one of the ready grounds also available in this range.
This is a smooth medium roast with a nice balanced flavor that won't mount a smash and grab in your taste buds, but definitely still leave you wanting more.
Best enjoyed in drip machines or maybe a French press.
QUICK STATS
PRICE: $20+
WEIGHT: 2 POUNDS
OUR RATING: 4.6 OUT OF 5 STARS
ALSO AVAILABLE: 3 DIFFERENT BLENDS (READY GROUND)
ORGANIC: NO
BEAN ORIGIN: BLENDED FROM GUATEMALA, HONDURAS, BRAZIL, COLOMBIA
LAVAZZA SUPER CREMA ESPRESSO WHOLE BEAN COFFEE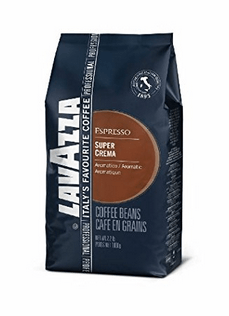 Also well known to coffee gourmets is Lavazza Super Crema Espresso.
This is just one of three other blends available which comprise of; Gold Selection, Pienaroma Espresso and Tierra!
Billed as Italy's favorite coffee, this is most certainly a trip to Europe with just your taste buds and perhaps your olfactory senses.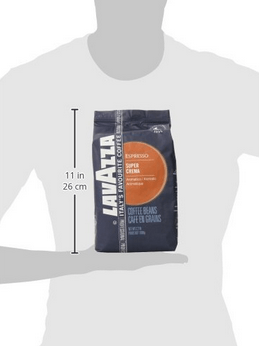 Lavazzo Super Crema Espresso
As the name implies, this is a blend with espresso in mind as it brews a strong, rich velvety flavor with, of course, super crema.
Other imbibers have also reported pleasure from using these beans with a French press.
Whatever you use them for there is no doubt that these are some of the best Arabica coffee beans available right now.
QUICK STATS
PRICE: $20+
WEIGHT: 2.2 POUNDS
OUR RATING: 4.2 STARS OUT OF 5
ALSO AVAILABLE: 3 OTHER BLENDS
ORGANIC: NO
BEAN ORIGIN: BLENDED FROM CENTRAL AMERICA, BRAZIL, INDONESIA, VIETNAM
CAFE DON PABLO GOURMET COFFEE MEDIUM-DARK ROAST WHOLE BEAN, SUBTLE EARTH ORGANIC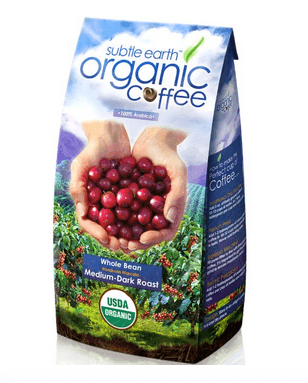 The least expensive of all the beans reviewed in our quest for the best Arabica coffee beans. These beans are universally loved for its velvety smooth taste.
This is also a 100% organic coffee that won't cost the earth in more than one sense.
It also smells as good as it tastes.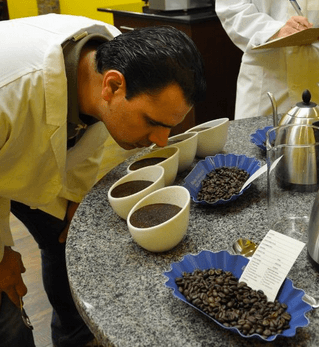 Koffee Kult Coffee Review
Founded in 1989, Don Pablo promise they don't blend their Arabica beans with Robusta.
It is up to you what you use this versatile coffee for, it is equally delicious in a drip machine as it is in a K cup or indeed even an espresso.
PRICE: $13+
WEIGHT: 2 POUNDS
OUR RATING: 4.6 OUT OF FIVE STARS
ALSO AVAILABLE: LIGHT AND DARK ROAST
ORGANIC: YES
BEAN ORIGIN: HONDURAS
TWO VOLCANOES WHOLE BEAN COFFEE – GUATEMALAN ORGANIC, GOURMET & RARE, SINGLE ORIGIN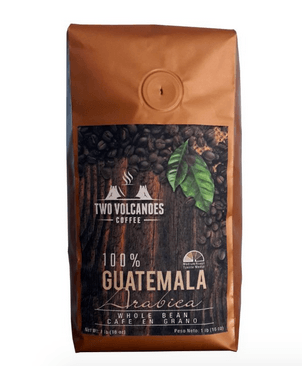 Finally, a coffee that is from a rare and single origin as opposed to a blend.
This little delicacy hails from Guatemala, as the name suggests at the base of two volcanoes.
It is organic but not fully certificated as being so.
This is not cheap, in part due to its small batch roasting process, which is more labor intensive, but so worth it.
Tasting great and also smelling fantastic, this has a somewhat subtle flavor that doesn't deliver any knockout punches on the path to morning caffeination, more a gentle meander down the path of wakefulness.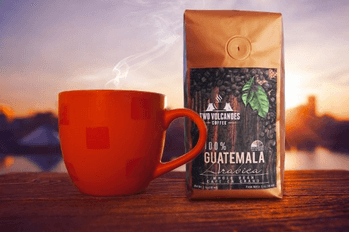 Best Arabica Coffee Beans
If you get the chance to try this you should not pass up the opportunity to sample one of the best Arabica coffee beans of Guatemala.
QUICK STATS
PRICE: 20+
WEIGHT: 1 POUND
OUR RATING: 4.4 STARS OUT OF FIVE
ALSO AVAILABLE: IN THREE OTHER SIZES 1-5 POUNDS
BEAN ORIGIN: GUATEMALA
ORGANIC: YES BUT NOT CERTIFICATED
These are some of the most aromatic and tasty Arabica beans for your morning coffee. Or afternoon coffee. Or anytime coffee.
If you don't like one type of flavor, there's another flavor that will hit the spot. That's part of the beauty of making your own coffee at home.
You create the exact type of flavor that you want by testing beans, roasting times, and brewing. From this list, you're bound to find a bean that hits the spot.