Hi folks, my name is Reginald (but my friends call me Reggie) and I'm a 63 year old electrician and I love coffee! Now I'm not one to spend money buying my coffee at Starbucks every day - I was raised to be money conscious and rather thrifty, I must say. That's why I shop at a grocery store in my little suburb of Toronto called "Food Basics". I don't know if you've ever heard of it but its quite popular here where I'm from. Food Basics is a discount Canadian supermarket chain owned by Metro Inc. with all stores located within Ontario Canada. They are located all around the GTA (Greater Toronto Area), and that's where I live. Food Basics was created by A&P Canada to compete with the successful "No Frills" warehouse-style supermarket operated by Loblaw Companies. It became part of the Metro group when A&P Canada was sold to Metro.
Food Basics' prices are generally lower due to low maintenance. They make you pay for plastic bags, but they do have free cardboard boxes! The store decor is kept to a minimum and fewer staff are employed, mostly in part-time positions. At least that is my understanding of how it works there, but I've never been an employee so of course take that with a grain of salt. The chain operates by pushing higher volumes on a limited selection of products than Metro stores, allowing it to compete price-wise with other grocery stores. I don't mind that the store I frequent is savings-oriented because like I said I am frugal by nature. I even take my own bags to pack my groceries. Every time I shop for food, which is once a week or more, I buy coffee. Since I don't own a coffee grinder, I use the commercial grinder situated at the end of the coffee aisle. It seems to work ok but problems have occurred occasionally.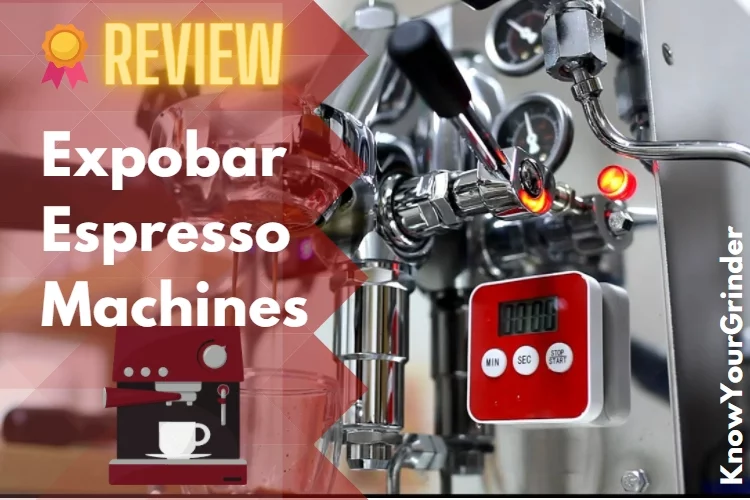 Recently, I have been experiencing a bitter taste to the coffee and so I asked one of the employees what he thought might be the problem. He had no idea. Remember! … part time. This employee who looked all of 14 year old (I think that's illegal!) even had the nerve to tell me that he drinks the same coffee and had never noticed anything, and that their beans are always fresh. Well, I think he may be mistaken on the keeping the coffee beans fresh part, but I have no proof to the contrary so that was the end of that conversation.
Since money is hard to come by in my world, I decided to investigate this problem of the bitter coffee taste at Food Basics on the internet. Of course, I don't have my own computer so I visited the free computer lab at my local downtown library. I had one of the librarians assist me and we came across a website where people were talking about coffee beans that are ground on grinders in grocery stores. Here is the address to the page where I found some information …. https://www.reddit.com/r/Coffee/comments/12zxf9/are_grinders_found_in_the_grocery_store/ There wasn't much on the internet, but this link helped me somewhat.
I decided to taste the beans first before I grind them on the store's machine. That's right, I actually take a bean, put it in my mouth, and chew it to see how it tastes. If they taste weird, I don't buy that brand. Call me crazy, it seems to be working for me.
I also put a few beans in the grinder and grind them and let the grinder run for at least 15 seconds. That way I think I probably cleared any ground coffee that might still be in the machine from the last person. I check the detail on the packaging for and expiry date and for an oven roasted date. If I can't find those dates, I don't buy the beans. And finally, I grind the beans for a couple of minutes longer than what it tells me to do. I want to be sure that all the beans are ground up as fine as possible just in case the grinder burrs are dull. I did ask the Food Basics employee how often they clean the grinder and he didn't know that answer either.
I noticed that the machine was made by a company called, "Bunn". I learned from their website ( bunn.com/commercial-products ), that "matching the grind to the brew time is an essential step in the coffee brewing process. BUNN offers a variety of precision professional coffee grinders with heavy-duty burrs that offer operators flexibility and reliability in delivering their preferred coffee recipes consistently in every cup."
At this point, I began my little quest to learn more about grocery store coffee grinders. I'd only ever seen Bunn at my Food Basics grocery store, but I wondered if Bunn was really the best choice or maybe just the only choice? So I did a bit of digging into this and also into the Bunn company itself.
Here's what I found out about Bunn.com in a nutshell:
The Bunn company, founded by George Bunn in the 1950's, wants to keep coffee making fast and simple. They have become internationally accepted in the business. Quality coffee is important to 68% of the coffee consumers. The taste is the number one factor that determines where the consumer buys his or her coffee.
Sounds like a fair proposition to me. At this point, I was really wondering what kind of coffee grinders were available if you were to open your own grocery store? That's when I headed over to Amazon.com, the online store that sells basically everything under the sun, and I did a search for grocery store coffee grinders. This Bunn coffee grinder was the only grocery store coffee I could find right here . Although I could see a number of other Bunn grinders that look like they're for restaurant use, but I didn't see anything else that specifically mentioned grocery stores. Amazon of course has a number of commercial coffee grinders from brands like Mazzer and Mahlkonig , which I found to be shockingly expensive!
Anyway, I have a son who won't drink the stuff I purchase from Food Basics, and will only drink coffee from Starbucks. I have tried Starbucks' coffee on a few occasions and I honestly can't tell the difference from the Bunn ground coffee from Food Basics, so I think I will stick with my taste buds and drink Food Basics' ground coffee from their dusty old Bunn grinder. It is a lot cheaper too!
Til next time! Enjoy your coffee - Reggie