Every coffee lover yearns for delicious-tasting coffee each day of their life - especially a cold brew on the hot days - and at the comfort of their home.
For most people, well, that's just but a dream…but it doesn't have to remain a dream for any longer, though. You want to wake up from that dream, prepare your joe in style, and sip it the way you like it. For that, you need one machine: the NISPIRA Luxury Ice Cold Brew Dripper Coffee Maker.
It is a machine that allows you to take charge of the brewing process in a way most cold brew coffee makers can't.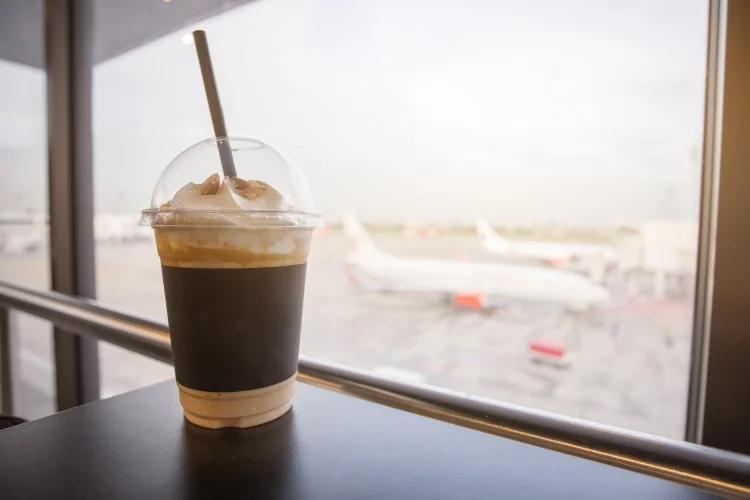 The NISPIRA here is elegantly designed and comes with very nice features that can put many other cold brewers to shame. The NISPIRA Luxury cold brewer is actually a set that is basically divided into three parts. All these parts are anchored by stainless steel frame.
At the very top, there is a container that holds ice or cold water. In the middle, there is a filter glass container that that has an adjustable valve, which controls the dripping rate of water. Finally, there is the bottom glass container from which you collect your delectable iced coffee.
With this product, you'll be able to make 600ml of high-quality coffee in just a matter of minutes. With that, you'll manage to serve up to five to eight people. That's an amount that can perfectly serve a family or guests. It can also satisfy a single coffee addict, depending on how you look at it.
Back to the NISPIRA Luxury Ice Cold Brew set. As we have already mentioned, this coffee maker comes with a stainless steel supporting frame, which adds to its sleek and elegant design. This is a product that will blend very nicely in any modern home and kitchen. It has been designed to suit any décor.
NISPIRA Luxury Ice Cold Brew Coffee Maker Review-What Users Are Saying
As you'd guess, this coffee maker has received positive reviews from a good number of consumers who bought it.
The majority of clients praise its ability to brew high quality coffee. They say the coffee made with this machine has a strong, smooth, and delicious flavour.
Others even applauded the fact that this machine comes with simple and clear instructions, thus making it easy to assemble and operate this baby.
Today, coffee makers are not like they used to be in the past. More features have been added. Obsolete ones have also been done away with. But you might agree the new models have become a little bit complex. There are a number of buttons used to adjust various settings. You may even get confused, and forget about coffee for a minute. That's why finding a machine that is easy to operate is such a good thing.
It's not always easy for customers to immediately fall in love with a product like they have done with this one. We hope by now you already know why.
This cold brew coffee maker is popular with people who work for long hours, and regularly need a good dose of high quality coffee. You can whip up one cup, or even eight, if you can manage.
Check the price of the NISPIRA Cold Brew Coffee Maker on Amazon
Coffee And Caffeine
Unlike other drinks or foods that come into the public eye and then depart after a while, coffee - after thousands of years now - is clearly here to stay. It has become an important part of human beings' culture, and hence you see the line ups at the drive thru's just to get a cup of the most basic-tasting coffee there is. Even THAT is better than no coffee. At this point, it is almost impossible to completely eliminate it from people's culture. Don't you agree?
It is, however, worthwhile to note that caffeine may result in heartburn, as it accelerates the production of acids in the body. Don't get into a tizzy over it, though. Coffee is also known to have many health benefits. But be careful not to overdo it. Remember, too much of anything, even the good stuff, is not always good for you.
The issue of heartburns or stomach upset is something you don't experience with the NISPIRA Luxury Coffee Maker. Cold brew coffee is actually a lot healthier than hot coffee, just so you know. Don't be discouraged from taking coffee just because the coffee machine at the office produces some unpleasant aroma. You don't have to torture yourself with inferior tasting decaf, just because you fear the experiencing some problems. Stick to your coffee, and find a good cold brew coffee maker. You already know where to look for one.
More Information On Features
"Delicious" is the term you should always use to describe your coffee. And the NISPIRA Luxury Ice Cold Brew Dripper Coffee Maker allows you to do so without having to lie, thanks to its superb features.
Although it doesn't come with fancy features like timers, it still allows you to brew up to 8 cups of coffee while still maintaining good quality. When looking to purchase anything, it's not always good to base your decision on the initial cost; rather, look at what you are getting in the long term.
You may settle for an item because it's cheap only for it to break down after a couple of days. But a high-quality product, regardless of the price, will last a lifetime. However, it does not necessarily mean that all cheap products are of poor quality. Similarly, the most expensive items are not necessarily the best.
Here are some of the features that users fell in love with:
Reusable and washable coffee filter
Stylish design that looks great on almost any kitchen countertop
An adjustable drip valve that is very accurate
Pros
It is affordable
Easy to clean
Easy to use: there are simple instructions that guide the user on how to use the machine
If you use the right amount of coffee, you'll get a lot of flavours
Cons
NISPIRA Luxury Ice Cold Brew Dripper Coffee Maker is very fragile. Many consumers have complained about this particular issue. The glass used to make this coffee maker is somewhat thin. You should, therefore, handle it with utmost care at all times.
Verdict
The NISPIRA Luxury Ice Cold Brew Dripper Coffee Maker is a reliable cold brew coffee maker that not only makes you great coffee each time, but also saves you a lot of money when you buy. Since it makes many cups, you can also use it to serve guests at a party, or you can simply store your cold brew away to drink it all yourself later. Works both ways!
Check the price of the NISPIRA Cold Brew Coffee Maker on Amazon
Summary
Reviewer
Know Your Grinder
Review Date
Reviewed Item
The NISPIRA Luxury Ice Cold Brew Dripper Coffee Maker
Author Rating