We Review The Best Coffee Grinders For Aeropress
by Bryan Albuquerque
Here we'll review the best coffee grinders for Aeropress.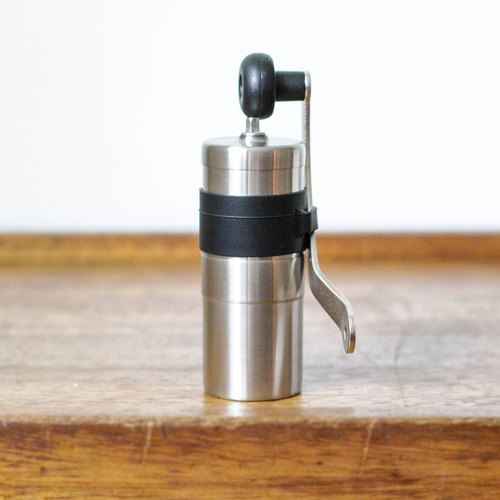 For those who don't know Aeropress, they are a company that has created a beautifully simple coffee making device that avoids most (if not all) of the common problems you'll find with electric coffee makers, resulting in some of the smooth-tasting coffee you've likely ever tried.

In order to make the best coffee possible, we always encourage people to get a good coffee grinder. And, it so happens, some of these are designed specifically to be used with an Aeropress coffee maker.
So, if you believe in taking the time to grind your coffee for that perfect blend, you'll be interested in reading our top picks for best coffee grinders for the Aeropress.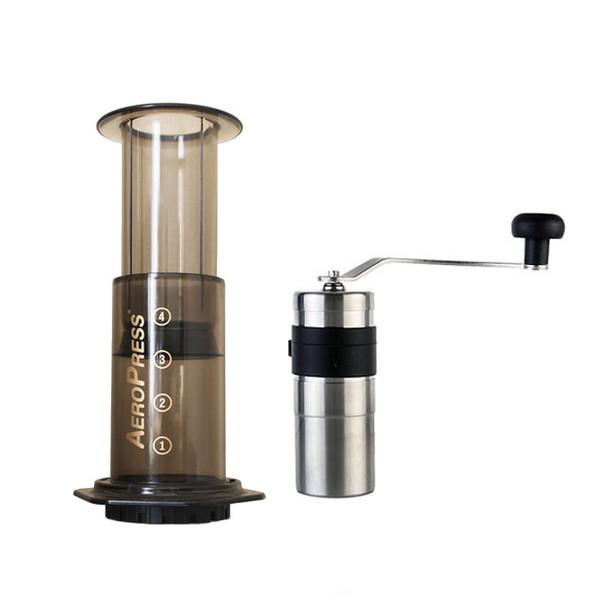 Of course the selections here are going to be manual coffee bean grinders, because such grinders are generally designed to fit and grind right into the Aeropress itself.
Table of Contents
Here's a quick look at our Top 4 best Aeropress coffee grinders!
Richard Salfenmoser over at the fabulous
Antique Bar and Bakery
in Hoboken adds: "The coffee grinder we use is the Espresso Italino Grinder. We feel it is best grinder in the market. It is sensitive, but it puts out a great grind of coffee."
Thanks for reading, please let us know what you think in the comments below!
More from our site: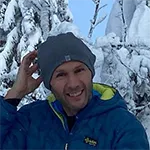 About Bryan Albuquerque
Bryan Albuquerque is a coffee lover and vaping advocate who writes reviews and information about coffee accessories and KYG. A former coffee addict, Bryan traded his morning fix for an electronic cigarette in an effort to quit smoking, and has never looked back. He's dedicated to helping others make the switch to vaping, and believes that it's one of the best decisions anyone can make for their health.
Thoughts on "We Review The Best Coffee Grinders For Aeropress"