The best, highest quality coffee always has some similarities. These include the grinding of fresh beans, grown in a place that only adds to their resultant flavour.
To that end, the Porlex Mini grinder and the Aeropress coffee maker are an absolutely winning combination, because they allow you to simply brew coffee in a short amount of time that is fresh and delicious.
Both devices take complications involved in the home coffee brewing process and eliminate them.
They also pair well together for travelling purposes!
Anyone who plans to be out camping, out on their boat, or doing extensive traveling for business reasons will appreciate the convenience of the Porlex Mini grinder and Aeropress.
Porlex Mini Stainless Steel Coffee Grinder

Porlex 345-12541 Jp-30 Stainless Steel Coffee Grinder Silver

Gsi Outdoors – Javamill, Coffee Grinder, Superior Backcountry Cookware Since 1985

Espresso Supply Coffee Grinder Brush

Why The Porlex Mini Grinder Works Well for Aeropress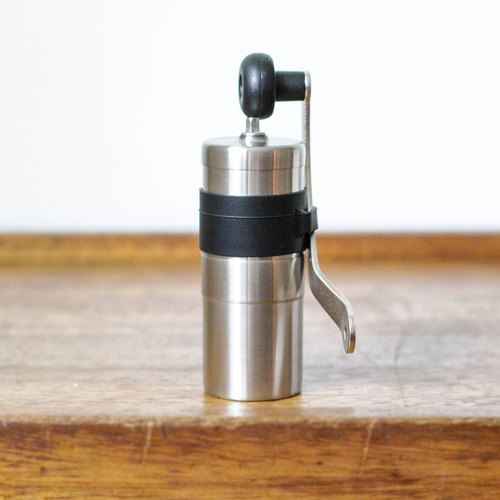 The Porlex Mini is such a great marriage with the Aeropress that maybe they should be packaged together.
Grinds for the Aeropress are meant to be medium fine, which is what the Porlex Mini specializes in producing, with the right adjustment.
The beauty of using your Porlex Mini with the Aeropress is that the mini is small enough to slip into the plunger of the Aeropress to grind directly into the unit.
This time saving technique is incredibly convenient when you're on the road, but it's just as good for when you're at home.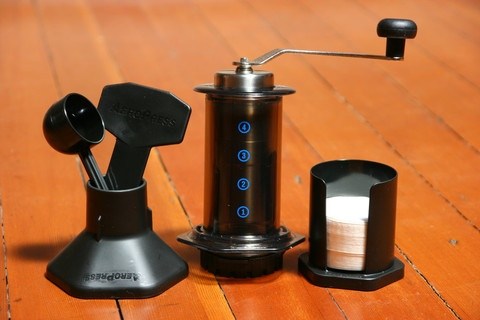 Read our full Porlex Mini review here
Features of the Porlex Mini:
Conical Ceramic Burrs
Lightweight for Travel
Slim Unit
Stainless Steel Construction for Durability
Adjustable Settings for the Perfect Grind
Lightweight and Portable
The Porlex Mini weighs a paltry 9.6 ounces while the essential parts of the Aeropress weigh only 7 ounces.
This is so lightweight that it will never weigh down your pack when hiking or camping. If you're packing this in your luggage for travel, it'll barely cause the scale to move.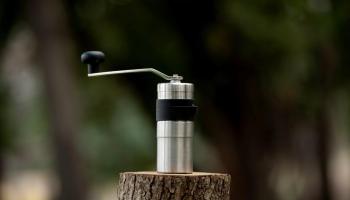 Porlex Mini Grinder Settings
The Aeropress coffee maker can be used to create espresso-style coffee, which requires a medium-fine grind. The Porlex Mini's grinding adjustment is inside the unit.
The wheel used for adjustment can be turned clockwise for a grind that is fine while turning counterclockwise will give you a coarser grind.
The adjusting wheel should be turned easily and without tightening too much, which can cause it to become stuck.
Pros & Cons of this pairing
There are many advantages to the Porlex Mini and Aeropress combo. It's a lightweight combination that travels incredibly well together.
The grinders slips easily into the unit of the Aeropress for adding the grinds directly to the unit. This lightweight, slim design is an advantage for those who need it for traveling or have limited space for storage.
While an advantage for some, the slim unit can be a detriment as well. If you need a large amount of coffee for more than one or two personal cups of coffee, it will require a grinder that is much larger.
The Porlex Mini is made for single brew situations.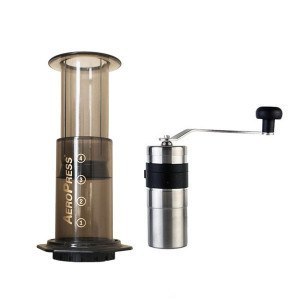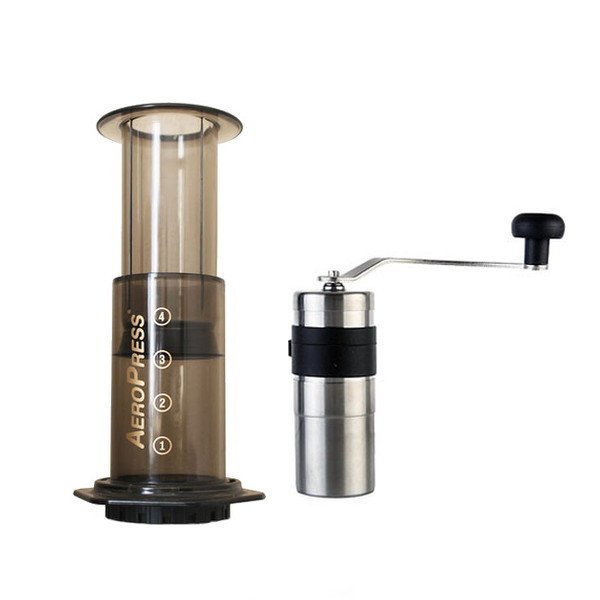 Finer Points
According to our studies, the silicone of the grinder can be removed to slip the grinder into the plunger.
While that is very convenient, some users have said that the rubber doesn't have to be removed in order to do this technique. It would depend on how far into the unit you want to place the grinder.
The resultant grind is perfect for the Aeropress, as long as you perform the right adjustment on the Porlex Mini.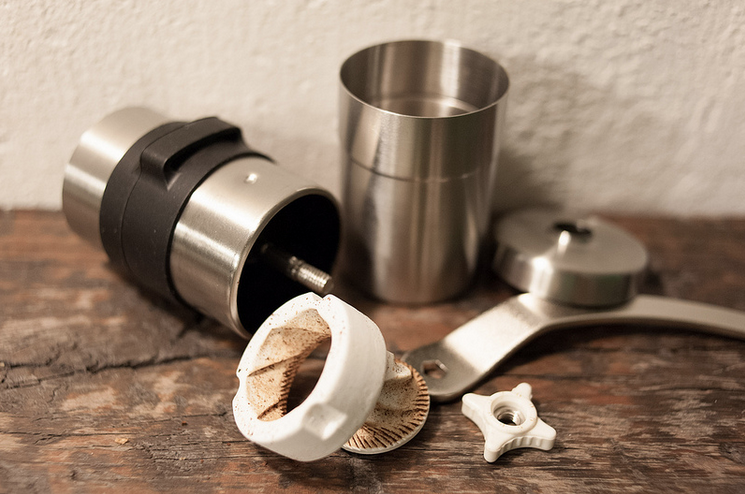 The Porlex Mini coffee grinder takes just a few minutes to make the appropriate medium-fine grind, and provides you with a minor arm workout. This we feel is definitely what's to be expected from a manual grinder. You do have to do the grinding yourself, for better or worse!
We should also point out that the Porlex Mini, nor the Aeropress, doesn't have a huge capacity when it comes to the amount of coffee beans you can grind, and the amount of coffee you can brew.
We believe that if you are purchasing this grinder for a personal, travel option, you're getting exactly what you need. It's a one-cupper at a time, so if you're ok with that, everything's great!
Conclusion
The Porlex Mini and Aeropress combination is one that is perfect for single-serve coffee situations.
The Porlex and Aeropress travel and work together in a beautiful marriage of grinder and coffee maker. It's just so beautiful, it's making us cry.
Perfect for staying at home, or going to a friends' house. Easy to pack up both of them, as they're both super durable. Also perfect for camping or hiking in the wilderness, and having a fresh brewed coffee on a mountain top.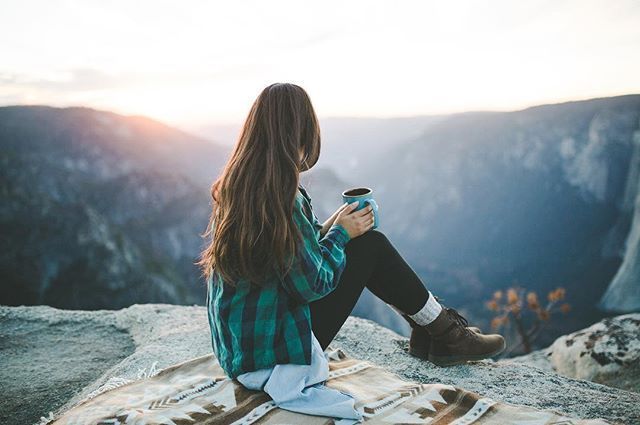 More from our site: