Today I'm going to be reviewing the KRUPS F20342 electric blade coffee bean and spice grinder.
Ok, being from the Great White North, there are precisely two things I care about: hockey and coffee.
Oh, and owning a really good snow shovel. In Canada, you need one.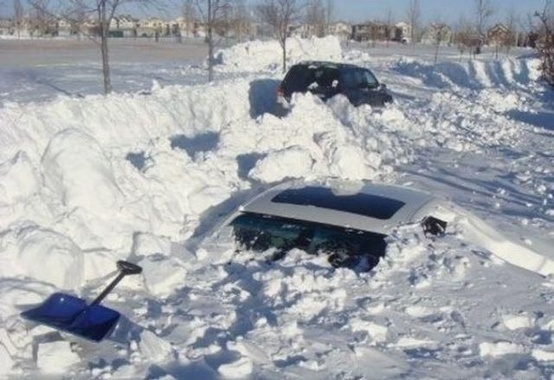 Sometimes the snow keeps you from going outside, as you can see.
That's why having a good coffee grinder is of the utmost importance to me, because I make just as many cups of coffee at home as I get from the drive-thru at Tim Horton's here.
I drink about 8 cups per day – standard.
I have to say, I'm not what you would call a coffee "snob". I can drink just about any type of coffee and find some enjoyment in it.
Make coffee in a greasy hubcap – if I'm in need of coffee, I'll drink it.
That said, believe it or not I can tell good coffee from bad.
Those that know me know I can't ever be fooled. I can pretty much tell you exactly what type or brand of coffee I'm drinking and how it was made.
This is a skill I've developed over the years making coffee at home.
KRUPS F203 – Best Blade Grinder For The Money?
Ok, so getting on with the review here, we're going to look at the KRUPS F203 Electric Spice and Coffee Grinder, not to be confused with a coffee mill, which is a non-electric grinder.
I am aware that there's a lot of anti-blade grinder sentiments out there, since it is the quicker / easier way to grind (not to mention cheaper), and I really can't argue.
Please note, a coffee and spice grinder are almost one and the same thing. It is simply a device that can grind either coffee beans or raw spices. Just don't use an electric grinder as both, or your coffee will taste like spices (unless you like spicy coffee with a hint of nutmeg)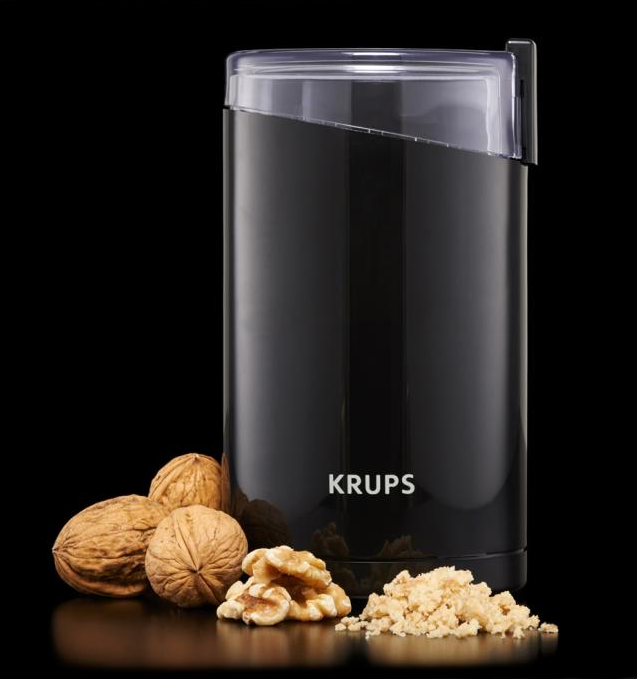 So it's true, a good $200-$500 conical burr grinder is going to give you better quality coffee over a $20-ish blade grinder like the KRUPS F203 electric blade grinder any day.
That said, when we're talking about real value, as in, what you get for the money you spend, the KRUPS F203 might just offer the most value for the money you spend pound for pound.
A Finer Espresso Grind Is Possible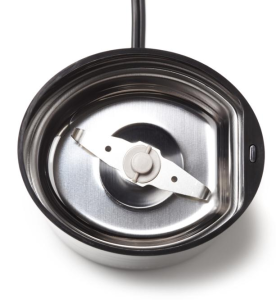 But it might surprise you to know that for about $20 you can get a pretty good espresso grind out of this grinder, if that's what you're after.
How? According to our research, the Krups F203 can indeed provide a consistent fine grind, and that's what you need for a good espresso.
And really, being able to get a decent espresso is basically worth the price of this unit.
If you happen to have a KRUPS brand espresso machine like the EA82 Empressaria having both the grinder and the espresso maker makes a nice little pair.
I think the combination of the price and the relatively high quality of this grinder (especially for a blade grinder) is what accounts for the numerous 5 star reviews that users have given this coffee grinder.
I'm not even that big of an espresso guy – I'm more of a drip coffee guy, and that's what the KRUPS F203 was really made to provide for.