Last Updated on
By: Know Your Grinder
Today I'm going to be reviewing the KRUPS F20342 electric blade coffee bean and spice grinder.
Ok, being from the Great White North, there are precisely two things I care about: hockey and coffee. 
Oh, and owning a really good snow shovel.  In Canada, you need one.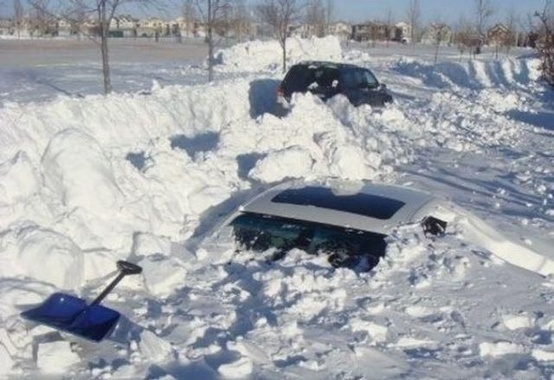 Sometimes the snow keeps you from going outside, as you can see.  
That's why having a good coffee grinder is of the utmost importance to me, because I make just as many cups of coffee at home as I get from the drive-thru at Tim Horton's here. 
I drink about 8 cups per day – standard.
I have to say, I'm not what you would call a coffee "snob".  I can drink just about any type of coffee and find some enjoyment in it. 
Make coffee in a greasy hubcap – if I'm in need of coffee, I'll drink it.
That said, believe it or not I can tell good coffee from bad. 
Those that know me know I can't ever be fooled.  I can pretty much tell you exactly what type or brand of coffee I'm drinking and how it was made. 
This is a skill I've developed over the years making coffee at home.
---
KRUPS F203 – Best Blade Grinder For The Money?
Ok, so getting on with the review here, we're going to look at the KRUPS F203 Electric Spice and Coffee Grinder, not to be confused with a coffee mill, which is a non-electric grinder.
I am aware that there's a lot of anti-blade grinder sentiments out there, since it is the quicker / easier way to grind (not to mention cheaper), and I really can't argue.
Please note, a coffee and spice grinder are almost one and the same thing.  It is simply a device that can grind either coffee beans or raw spices.  Just don't use an electric grinder as both, or your coffee will taste like spices (unless you like spicy coffee with a hint of nutmeg)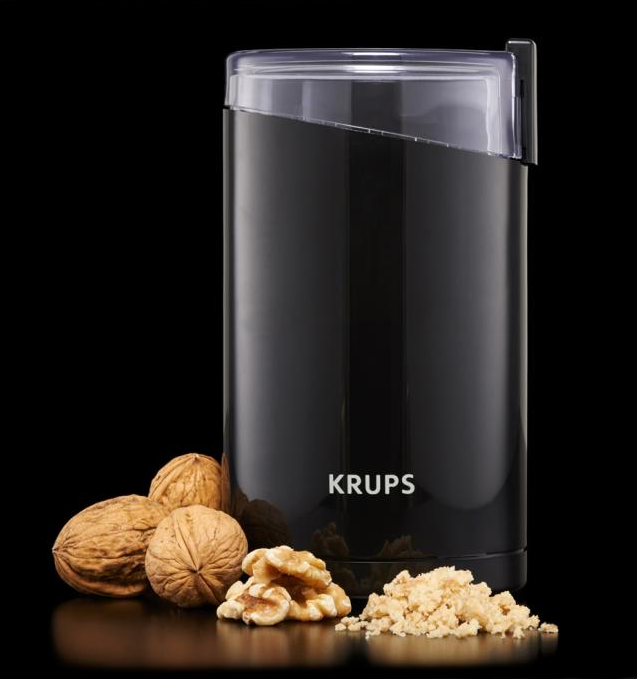 So it's true, a good $200-$500 conical burr grinder is going to give you better quality coffee over a $20-ish blade grinder like the KRUPS F203 electric blade grinder any day.
That said, when we're talking about real value, as in, what you get for the money you spend, the KRUPS F203 might just offer the most value for the money you spend pound for pound.
---
A Finer
Es
presso
Grind Is Possible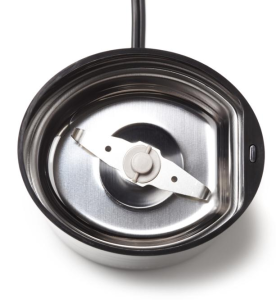 But it might surprise you to know that for about $20 you can get a pretty good espresso grind out of this grinder, if that's what you're after.
How?  According to our research, the Krups F203 can indeed provide a consistent fine grind, and that's what you need for a good espresso.
And really, being able to get a decent espresso is basically worth the price of this unit.  
If you happen to have a KRUPS brand espresso machine like the EA82 Empressaria having both the grinder and the espresso maker makes a nice little pair.
I think the combination of the price and the relatively high quality of this grinder (especially for a blade grinder) is what accounts for the numerous 5 star reviews that users have given this coffee grinder. 
I'm not even that big of an espresso guy – I'm more of a drip coffee guy, and that's what the KRUPS F203 was really made to provide for.

---
How Long Will It Last?
To answer the question, "How long will this machine last?", my KRUPS F203 has lasted me a good 8 years, and we use it just about every day between my wife and I. 
I will admit that there have been times where we haven't used the KRUPS F203 quite as much as other times, but we have used it pretty consistently over the years. 
I'm actually expecting it to die pretty soon, just because its getting a little weird that it keeps going.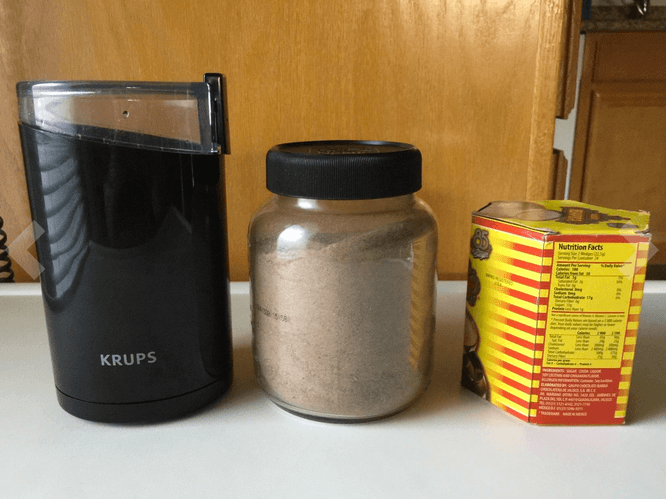 For something that costs $20 to last over 5 years is even a miracle, and now we're up to 8.  Pretty amazing if you ask me. 
Compared to some of the bigger more expensive grinders, which are like the Titanic, I think of this grinder as a little speedboat zipping right past them as they sink to the bottom. 
Durable?  This thing is like the cockroach of the grinder world (but in a good way).
---
Durable
Why is the KRUPS F203 such a tough little cookie?  I think its for several reasons – one big one being this thing is super simple in terms of design. 
There's really nothing to it.  Bigger coffee grinders that are more costly – there's a million and one ways they can malfunction. 
With this one, there is basically nothing that can go wrong if you don't do anything too crazy with it.
Just so you do know, I do happen to take very good care of this grinder.  I think that's another reason it has lasted so long. 
I've known other people that have had the same model and and it hasn't lasted nearly as long, but I'm fairly certain they abuse theirs. 
With me, I'm always keeping an eye on it to make sure its clean and ready to go for the next round.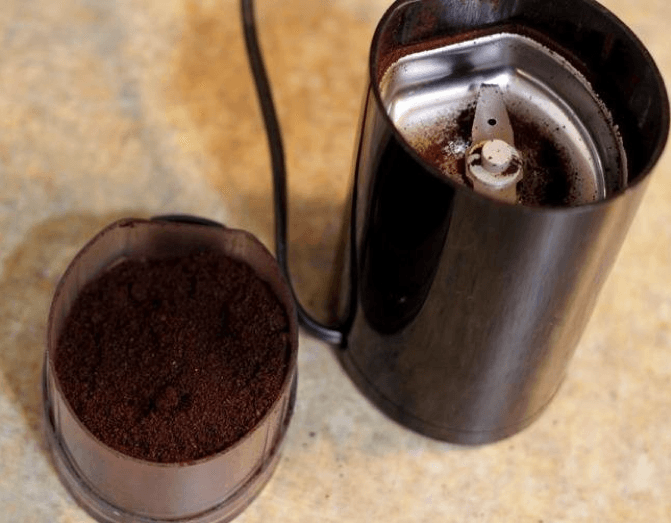 ---
Cleaning
Cleaning isn't a big deal with this thing either  I just clean it out with a little bit of vinegar and water, dry it off, and its back to square one. 
That's a pet peeve of mine – dirty coffee grinders. 
I know I said I would drink coffee of a bedpan if I had to (sorry, that's nasty), but I prefer to keep my equipment and coffee gear looking sparkly and drinking the best coffee or espresso whenever possible.  I'm just flexible is all. 
The F203 is my go-to when I'm in a rush, which is most of the time in my line of work, and so I want it ready to go at all times.  It grinds quickly, and effectively, and I can have a pot brewing in no time.
---
Drawbacks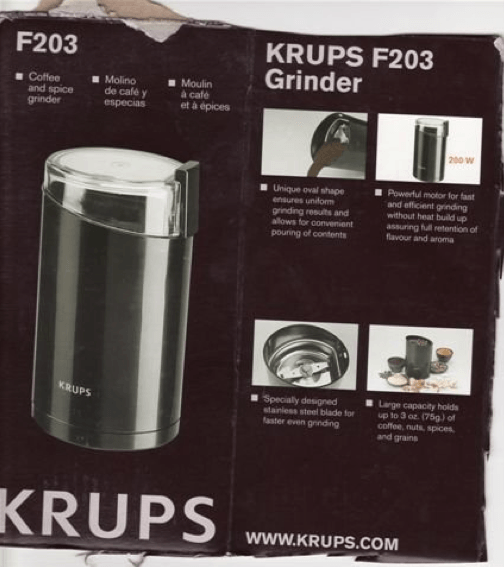 One complaint some people have expressed with this grinder, and blade grinders in general, is that they heat up and scorch the beans in the process of grinding. 
I've found this to be true somewhat, but the trick I use is simply to freeze the beans beforehand, and that seems to solve the problem. 
On top of that, when I'm grinding my beans, I am doing something that maybe some people don't do – pay attention. 
When I'm grinding, I'm not texting or chit-chatting.  Instead, I'm just focused on the task at hand, and my coffee's flavor seems to benefit from that immensely.

---
More Features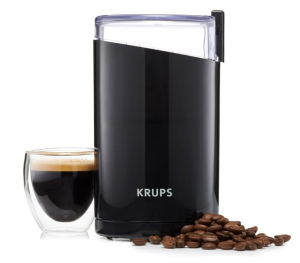 I'll say a few more things about this grinder and then I'm outta here.
It has a nice design.  At least I like it.  Black, modern, has a retractable cord, and looks great in my kitchen.
One user mentioned that because the the F203 is a blade grinder, it creates coffee dust when grinding and therefore a paper filter is preferable at all times.  I would tend to agree with this.  Blade grinders do create some dust and that will lead to sludge-y coffee if you're not careful.
Basic coffee 101 – use fresh beans!  You can't blame the grinder if you use stale beans or stale grinds to make your coffee. 
Here are some of my favorites that go well with this electric blade grinder.

I always use fresh grinds.  If I was going to use stale grinds to brew my coffee, I may as well not even own a grinder, or else just get a cheap coffee at the local coffee shop. 
Did you know that coffee loses most of its aroma within an an hour of grinding if you don't use it or keep it vacuum-sealed?
---
Great For Spices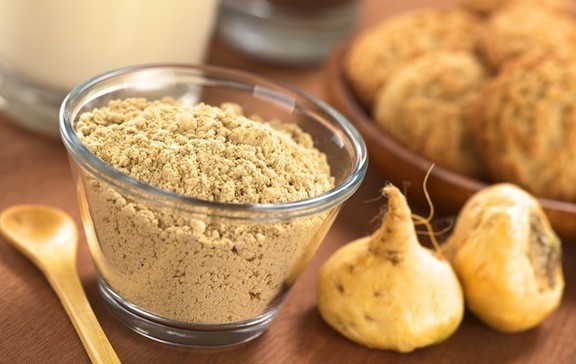 As far as spice grinding goes, I neglected to mention that this grinder is great for that.  My wife uses it for smoothies and puts all sorts of seeds and other funky things in there.  Grinds them up just fine!
---
Conclusion
If you're not looking to spend a lot, but want a great performing coffee grinder that grinds well for espresso and drip coffee, plus lasts a long time if you're good to it, the Krups F203 is your grinder.