Could it be that you're one of those people who goes out to the bar with friends and then orders the triple suicide wings just because normal suicide wings are too bland and flavorless?
Do you also regularly purchase those insanely hot ghost peppers that would have most people crying in agony and pop them in your mouth just for fun?
Maybe YOU were born ready to ride the Siberian tiger, but some people just aren't there yet, kinda like this dude…
If you like to live large and you can handle it (unlike the guy in that video), maybe something you'd also like to try is a type of coffee that's so strong you will have you up 3 nights straight writing term papers - and you're not even in school!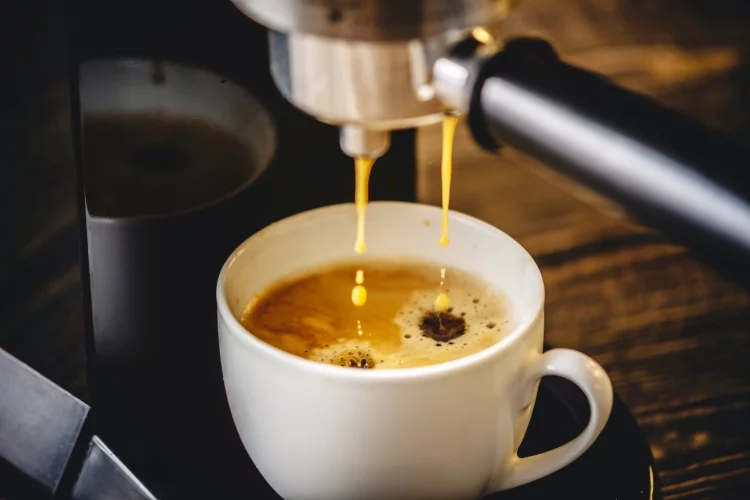 The Strongest Coffee In The World - What Is It?
Maybe for you its not about the thrill of pushing the envelope in terms of what your body can handle.
If you're a fan of strong coffee, it might just be about the flavor.
Some people can't stand really weak coffee, and prefer a stronger cup of joe, and that is something many of us can relate to. Weak coffee is just kind of…sad, really.
Many companies today are doing their best to make the "strongest coffee in the world", just to satisfy the taste buds of coffee fans who need something with a little (or a lot) more punch. But there can only really be one coffee that qualifies as the strongest of them all.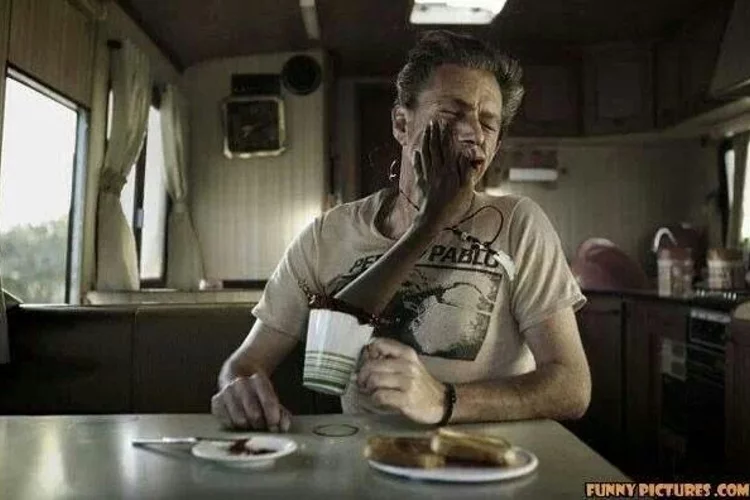 In our search for the world's strongest coffee, there is one ingredient which is going to play a large role in deciding just how powerful your coffee is going to be, and that is caffeine, the notorious stimulant of our central nervous system.
A good, strong coffee is going to have a lot of caffeine in it, and the world's strongest joe?….well, that will certainly be packed to the gills with the stuff.

Benefits Of Caffeinated Coffee
While caffeine does have a reputation for making people act hyperactive and a bit crazy, it does have several beneficial effects. For example, it gives us a boost of energy, it increases our alertness, and, yes, makes us want to try extreme sports like this…
Right?
But caffeine does have a bit of a rep for a reason when it comes to the darker side of things…
Technically, caffeine has been labeled as a psychoactive drug, meaning that it affects our entire state of being, putting on the same list as alcohol (depressant), LSD (hallucinogen), and cocaine (stimulant). Caffeine is, of course, a stimulant drug as well. Scandalous, we know…
If you're not careful, this could be you after drinking a super strong cup - or several cups - of caffeinated coffee.
Yeah, so caffeine might make you into a bit of a rebel, and you might involuntarily throw a gang sign or two, but hey, you don't get to be a bad-ass by being all nice-y nice all the time. This, we think, is part of the attraction of a super strong cup of coffee.
But, in a very un-glamorous, un-rock-star fashion, too much caffeine can definitely take its toll…
Ah!!! Learning!!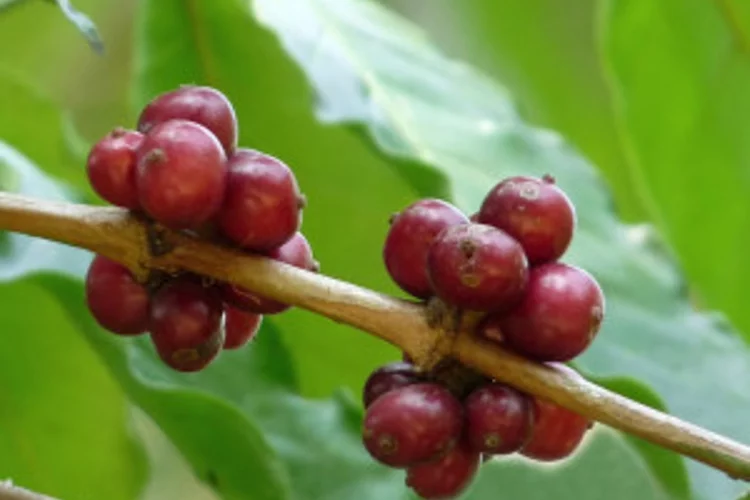 So where does caffeine come from? One major source is the Coffea canephora plant, which is more commonly known as Robusta coffee.
Taking up to 30% of the world's coffee production yields, Robusta coffee is now primarily harvested in Vietnam, but can be found throughout the world, although it originated in Africa.
Here is a plantation that grows Robusta beans which is in India…
Compared to the most popular coffee bean in the world, which is the Coffee Arabica bean, the Robusta bean has about twice as much caffeine (2.7% of the bean's overall volume versus the Arabica's 1.5%), and produces a much larger crop yield than the Arabica. It also wasn't discovered until 100 years after the Arabica plant, in 1897.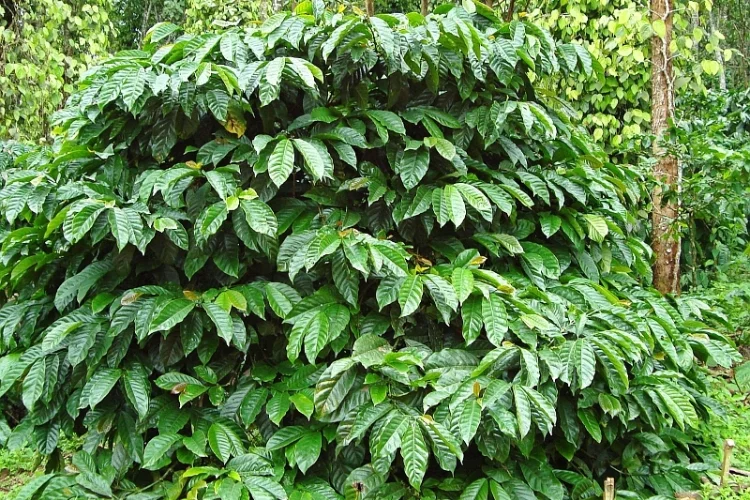 Although it is known to be used as a "filler" in some lower grade coffees, the Robusta bean has many pros including its earthy flavor and numerous health benefits including asthma relief, not to mention that it is considered to produce a better cup of espresso with better crema if you do it right.
Here are some nice, strong Robusta beans that are available now on Amazon, although they are not strongest. We're getting to that…
So How Much Caffeine Is Too Much?
Caffeine is measured in milligrams, which is a measurement of weight, while coffee is measured in fluid ounces (also a measurement of weight) 1 ounce = 28.34 grams.
A regular cup of coffee is about 12 fluid ounces. A milligram is, of course, a thousandth of a gram.
What does one gram look like, exactly?
We drudged up this super annoying video (below) to give us a visual aid for what a gram of something looks like (using salt).
If you do already know what a gram looks like, you probably shouldn't watch this video, as it is really annoying.
This article on Mayoclinic.org informs us that 400 mg of caffeine per day is the maximum safe amount for adults, while only 1/4th of that is safe for adolescents. That's equal to four cups of brewed coffee per day, or 10 cans of cola. So now, it is time to ask yourself…
Do You Have A Death Wish Coffee?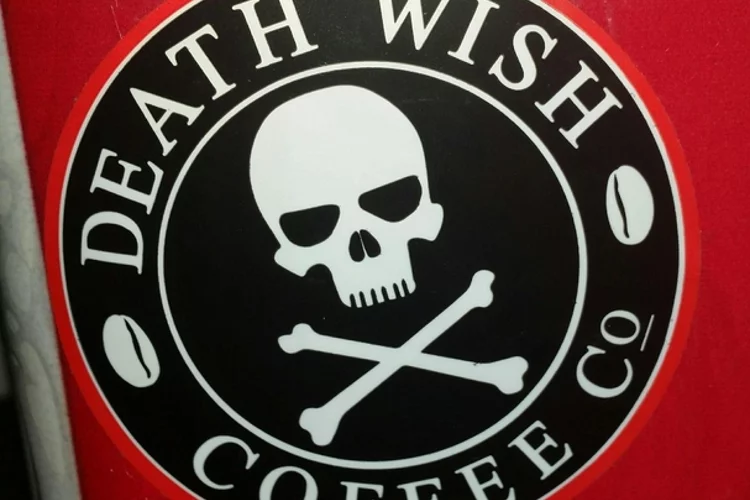 Finally, we have answer to the question, and the answer is… Death Wish Coffee. This is the coffee which claims to offer us the most caffeine per cup, at 660 mg per 12 fluid ounces.
Reports from drinkers of the coffee confirm that the coffee is indeed both delicious, while it also lives up to the claim that it is actually the world's strongest coffee. But let us now consult with our comparison chart of popular coffee brands to see what the various caffeine amounts really come out to.
| | |
| --- | --- |
| Coffee Brand | Amount of caffeine per 12 fluid oz. cup of coffee |
| | 660 mg |
| | 260 mg |
| | 260 mg |
| | 178 mg |
| | 140 mg |
| | 130 mg |
| | 120 mg |
We can see that the coffee that you can purchase from Amazon for a pretty good deal, which comes in a bad-ass black box with the skull and crossbones does contain the most caffeine, by a wide margin, when compared to the other popular brands out there.
So who dares take the Death Wish Challenge? Chris Nicoletti, paranormal investigator, for one…
If you consider yourself a coffee lover of strong, dark coffee - both in flavor and caffeine kick - or you simply want to try a new and exciting brand of coffee, we highly recommend Death Wish !
If it doesn't shatter your nerves completely on the first sip, then you will probably have all the energy and motivation you could possible ever need to do all of the things you'll find in the videos below.
(**Just remember: if you can't handle the mighty Death Wish coffee, just admit you can't and move along…there's no shame in it, and there are other coffee brands that might be more mild and suitable for one such as yourself…)
The best way to drink your Death Wish coffee is with fresh ground coffee beans. Consider getting yourself an inexpensive burr coffee grinder to ensure that your Death Wish coffee tastes the best it can possibly taste!
Recipes for Those Who Love to Drink Their Coffee, but Don't Want the High Caffeine Intake

For those that love to drink their coffee, but don't want the high caffeine intake, here are a few recipes for some great tasting non-caffeinated drinks which can be made from your favorite beverage!
Natural Fruit Flavor Infusions
Beans or grounds can be added to water and fruit to flavor your finished coffee.
The taste will depend on the type of beans used and how long they infuse in freshly boiled water. If you add milk, cream or sugar then the natural flavours won't come through as much. However, if you like a strong flavour, add milk afterwards rather than at the beginning of the process.
Here are a few suggestions for fruit flavor infusions:
Blueberries and raspberries - great with white coffee
Lemon peel, orange peel and cinnamon - great with dark roasted coffee
Cream or milk (for added fat). It is easier to use cream than milk if you want to keep the infusion warm.
Pour freshly boiled water over the beans or grounds and allow to stand for 10 minutes. Add cream/milk and sugar if desired before serving.
Fruit Flavourings for Latte or Frappés
Use a spoon of jam, marmalade or syrup instead of chocolate powder for flavoring your latte or frappe. You can use fruit puree as flavoring for iced lattes.
Hot Chocolate Drinks Without Serving Hot
Use hot chocolate powder and ice cream to make a cold drink:
Combine the ingredients in a blender and blend until smooth and creamy. If you want an iced cold drink, add cold milk or ice before blending.
Banana Hot Chocolate Drink
You can use a chocolate bar in place of the hot chocolate powder if you wish.
Use a scoop of vanilla ice cream instead of banana to make a cold drink:
Combine ingredients in a blender and blend until smooth and creamy.
Melon Frappé
Combine ½ cup ice, ¼ cup sugar and 1.5 cups water in a blender. Add 2 tablespoons lemon juice. Blend until smooth. Pour into glasses and add 3 disks of cantaloupe or honeydew melon to each glass before serving.
Creamsicle or Orange Freeze
You can use a chocolate bar in place of the hot chocolate powder if you wish.
Combine ingredients in a blender and blend until smooth and creamy.
Fruit Drinks With Milk
Use milk instead of water to increase the fat content of your drink. You can use cream if you want to keep the drink warm.
Here are a few suggestions for fruit drinks with milk:
Blueberries and raspberries - great with white coffee
Lemon peel, orange peel and cinnamon - great with dark roasted coffee
Pour freshly boiled water over the beans or grounds and allow to stand for 10 minutes. Add cream/milk and sugar if desired before serving.
There is a way to have more Caffeine in your coffee.
Try using more ground coffee or buying "stronger" coffee.
When you use less water, the level of caffeine stays the same while the saturation goes up. So if you fill a cup with 1/2 weak coffee and 1/2 strong coffee, it will be equally caffeinated if you keep the level of water and total amount of coffee the same.
If you add more ground coffee, make sure to add less water. This is because caffeine is not soluble in fats or oils (from milk) which are present in your stomach when drinking your finished brew. Also, if you want to drink less caffeine, then try switching to decaf coffee (which doesn't have any caffeine in it) or iced-coffee (because the ice will water down its effects).
More from my site