I am 70 years of age and when I retired a few years back, I decided to enroll at a local university and get a diploma in sociology because I have always loved people. The course that I am studying at the moment is "The Sociology of Work". I have been fascinated by the subject matter, and I especially enjoyed studying the theories of Karl Marx. I guess I liked his theories because he promoted socialism and proclaim that capitalism would destroy society.
This past week, my assignment was to watch a documentary called, "Life and Debt" by Stephanie Black (2001). It is the story of the people of Jamaica and how the world's global economy has destroyed Jamaicans.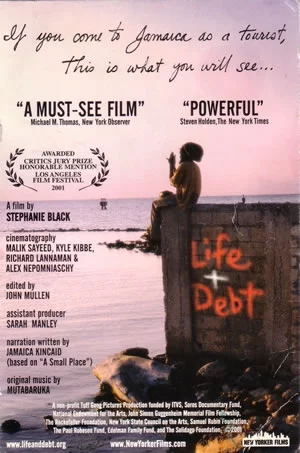 They were cheated, deceived, and brutalized by powerful governments. This video was very depressing, and it was difficult to be hopeful for Jamaicans as I watched it.
Here's the trailer:
I listened attentively while sipping on my one cup of coffee. I heard mention that Jamaicans are very proud of their Blue Mountains and the coffee industry that happens high in this steep mountain range. I perked up because I do love my cup of coffee. I decided to find out all I could about Blue Mountain Coffee.
It has been said that Jamaican Blue Mountain coffee is the finest in the world! It is admired for its delicate balance of floral aroma; its well balanced acidity; and its full body flavor. However, it is the sweet, mellow, lingering finish that elevates this coffee above all others.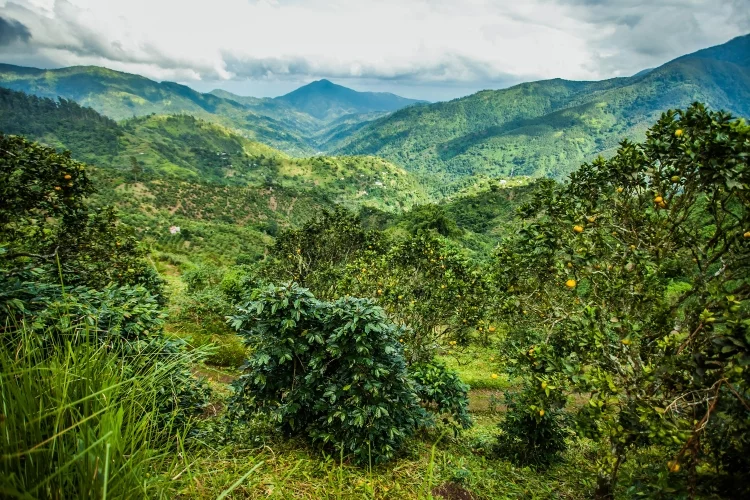 This rare bean is grown in the majestic hills of the Jamaican Blue Mountains that rise from elevations of 3,000 to 7,500 feet. In this hilly, rugged terrain, the climate is cool with lots of rain and the soil is rich.
It is considered the perfect condition for farming coffee. When it rains in Jamaica, it really rains. The beans are shade-grown under a canopy of a tropical rainforest, without the use of chemical pesticides, herbicides, fertilizers or other additives. But this wasn't always the case.
Large corporations from the rich first world countries of America and Europe came to Jamaica to take over the land and its people and make lots of money, as I witnessed them do in the "Life and Debt" movie I mentioned above. The Jamaican people became very poor very quickly. The rural poor outnumbered the urban poor by 2 to 1. The corporate masters wanted high yields done as cheaply as possible.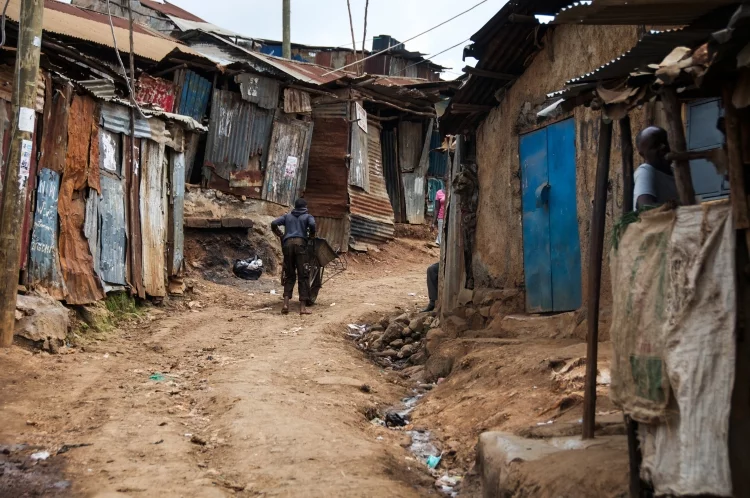 Blue Mountain Coffee & Biodiversity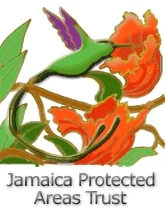 Part of the tragedy here is that in addition to being one of the most fertile areas in the world in terms of growing coffee, the Jamaican Blue Mountains, particularly at higher elevations above the 5500 foot / 1700 meter mark, is home to one of the most bio-diverse forested areas in the world, and home to some of the most abundant and diverse arthropod and bird populations on the planet. I came across a paper called "Effects of Shade-Tree Species and Crop Structure on the Winter Arthropod and Bird Communities in a Jamaican Shade Coffee Plantation" by Matthew D. Johnson, which I would suggest as recommended reading on this topic.
In terms of biodiversity when it comes to the Blue Mountains in Jamaica, this is really just the tip of the iceberg on this topic, which has been well-documented by scholars who are not only interested in the plants, animals, insects, and birds, but who can clearly see the need to preserve such lands and I too believe personally and very strongly that regions such as this must be protected at all costs against the greed of large corporations, or really anyone who might threaten them.
Take one look at this page here, from a website called 10000birds.com, and you will soon see the amazing forms of life that are teeming up there high in the Blue Mountains. Luckily, there are organizations such as the Jamaica Protected Areas Trust that are doing their part to ensure the preservation of these rich mountain lands.
Marley Coffee Vs. The Fat Cats
And so, it saddens me that for decades, large corporations have had their way with the Jamaican rainforests. As far as I'm concerned, its shameful. They introduced pesticides, herbicides, fertilizers and clear cutting to boost their profits. These modern day "slave masters" or today known as corporations, had never witnessed the declining Jamaican society first hand. Not only were the people sick, but the environment was sick. Then, along came the children of the famous Bob Marley.
Bob Marley had instilled in his children and family that people should be one with nature. He followed the rastafarian philosophy that life is based on a deep connection with the natural world. Rastas eat natural food which is pure and from the earth. So the Marley organic coffee plantation was born in the Blue Mountains! Since the 1940's, pesticides and fertilizers have been used in Jamaica and epidemiologists have identified a link between this poison to leukaemia and brain cancer. Well, the Marley Coffee empire would not allow this to happen anymore.
The Coffee Industry Board Of Jamaica (CIBOJ)
Marley Coffee Jamaica Blue Mountain beans are certified by the Coffee Industry Board of Jamaica (CIBOJ). This regulatory board was established to protect the quality of Jamaica Blue Mountain Coffee. The coffee cherries are hand picked for quality control, graded by size, density and color and then inspected by the CIBOJ. Coffee that is recognized by the CIBOJ, carries the official Certification/Trademark of Jamaica Blue Mountain.
The Coffee Industry Board of Jamaica owns the Jamaica Blue Mountain coffee trademarks and is the organization responsible for the integrity of the brand. Because of the unique climactic conditions of the Jamaican Blue Mountains, the coffee produced there is a unique specialty product that Jamaicans can take pride in and call their own. It offers both the promise of economic growth and self-reliance.
Marley Coffee is the highest value export crop in Jamaica. In particular, Blue Mountain coffee generates the highest prices in the world. Incidentally, it is also the favorite coffee of one fictional spy James Bond, thanks to Ian Fleming's love of the rich, flavorful bean. One acre of Blue Mountain coffee yields an income roughly three times greater than the income of an average rural Jamaican. For these reasons, growing and harvesting this particular coffee offers many local farmers an opportunity to break the cycle of poverty. Profits are shared generously with the workers. It is a win win situation for all who care to change from the old corporate ways of farming coffee, to the organic system put forth by the Marley family farm. Organic farming will be costly for the first few years, but that will decrease. The Marley farm is trying to demonstrate to the other Jamaican farmers that it is possible to farm in a healthy way and rise from poverty.
The Marley Coffee farm has plans for ecotourism to teach sustainable organic farming to the world. They even have a Marley Foundation that helps the youth of Jamaica understand a healthy life style. They do this through their soccer academy as well.
The Japanese have discovered Marley coffee and have even sent their growers and roasters to witness their setup first hand. Coffee began in Ethiopia many years ago and it is everywhere in our world today. Jamaican Marley coffee is doing its best to give the world a great drink!Buy organic! Buy Marley! I am!
A cup of Marley Coffee contains hope for a sustainable future! Check out their website by clicking here.
Order a bag of this delicious certified Blue Mountain coffee and support Marley coffee by visiting their Amazon page here.