The journey that coffee takes to get to your cup is an incredible journey. It begins as a bean encased in a cherry then after getting plucked from the trees it's in the sun to dry.
If you read our article on Coffee Harvesting and Processing you'll know that that is not the end of the coffee journey.
The next step involved is the most vital one that transforms the coffee bean into the that liquid gold you know and love.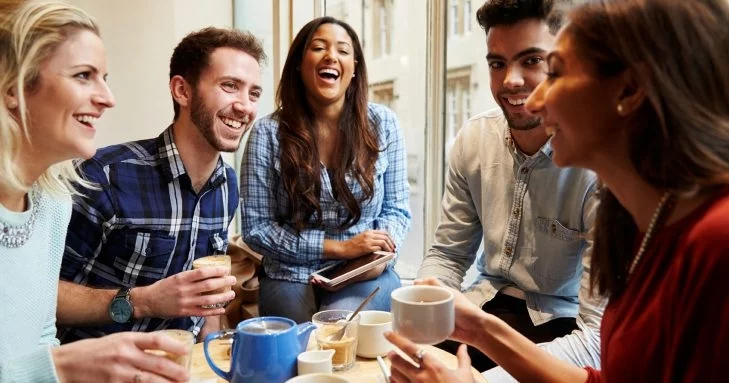 Learn About Coffee Roasting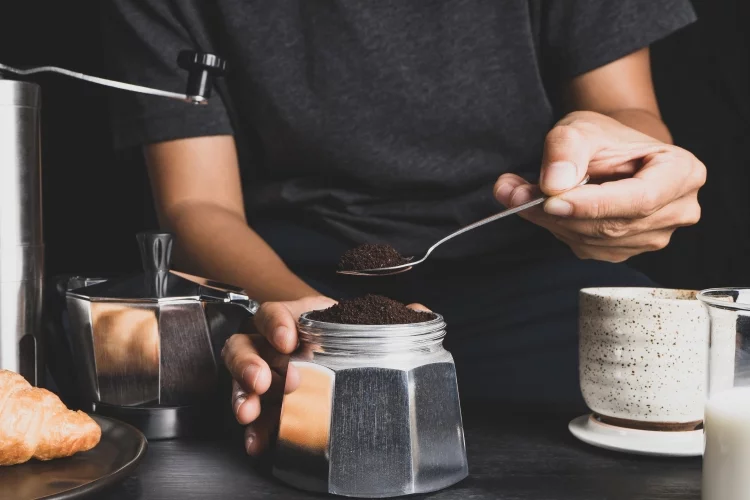 Very quickly, let's take a look at the process of roasting coffee and why this step is necessary.
The green coffee bean has minimal taste. In fact, most of the flavours are hidden away in a different chemical formula. Don't worry, this isn't a science lesson. However, roasted a coffee bean will transform the chemical and physical properties and bring out the full flavor of coffee.
While there may be higher levels of caffeine and sugars in the un-roasted bean, it's not a very pleasant taste.
Not mentioned here, but there is a a lot of different variations for roasting methods. Learn more about different coffee roasts and flavors.
Best Ways to Roast Coffee at Home
If you're a true coffee lover, you'll know the difference between a fresh roasted bean squeezed into a liquid of gold vs. some sick looking brown sludge stagnant in a cup.
As you start reading the different ways to roast a bean, it might be fitting to title this strange ways to roast coffee at home. But, at least you'll get to enjoy your coffee like a king.
Let's take a look.
Home Method # 1: In a Popcorn Maker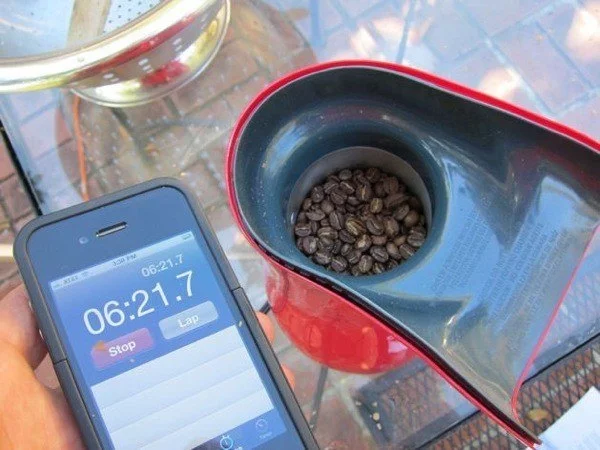 Ready to put a little pop into your coffee roast?
Believe it or not, you can actually roast a coffee in a popcorn maker. If you understand the process of roasting, you know that all you need is a little hot air to start the process from a green bean to a beautiful brown.
That's what makes a popcorn maker ideal. Check out the West Bend Popcorn Maker to see it in action. You won't be seeing any popcorn popping, but you can make a bowl once the coffee is done.
Home Method # 2: In the Oven
Roasting coffee in the over has to be one of the cheapest ways to go. All you need to start roasting is this:
An oven capable of reaching higher temperatures
A baking / cookie sheet (ideally a pizza sheet with a perforated bottom)
Oven mitts
Wooden Spatula
Metal colander (to cool)
Green coffee beans
If you have all that, you can spread the bean on the baking sheet and put it in the oven at 500 degrees.
You'll have to experiment with this method because it can take anywhere between 10 to 15 minutes to roast properly. It may not produce the most flavorful bean, but this roasting method is fun to try.
Home Method # 3: On the BBQ
Roasting coffee is a bit of an art. And, if you're really keen and eager to find new flavours, you may want to try roasting your coffee on the BBQ.
For this, you'll need some kind of metal container to put your bean. If you happen to have the Behmor 1600 Plus drum, that little metal drum is the perfect thing to put the beans inside and toss on the grill.
For a demonstration, take a look at this video:
To ensure an even roast and to avoid the bottom beans from getting burnt, you'll have to set up some kind of rotating mechanism. We're not sure how you're going to pull this off, but we'd love to see what you come up with!
Home Method #4: In a Frying Pan
Before conventional home coffee roasters were invented, many people were roasting coffee in a pan.
Here's what you need to roast your coffee bean in a pan:
Burner
Pan
Oven mitts
Wooden spatula
Metal colander
Start by preheating your pan so it's nice and hot. You'll want it to be about 500F so don't be afraid to but your burner on high.
After that, pour in enough beans to cover the pan. Don't add too much or you'll create an uneven roast.
Next, you'll have to keep the beans moving. Put on those gloves and use the wooden spatula to stir the beans for the next 8 to 10 minutes.
As the beans are roasting, you'll start to see them change from green to yellow, golden brown to light brown, until it reaches a dark deep brown.
After about five minutes, you should start to hear the beans "crack". At this stage, the beans are just about ready to pull off and it's up to you to determine how far you want to roast them.
If you keep the beans on the burner for too long you'll start to hear another crack. At this point, you're starting to burn the bean and you'll going to end of with a drink that tastes like charcoal.
When the beans are done, pour them into a metal colander and continue to stir. Once the beans are cool, let them sit for at least 4 hours to allow unwanted gases to be removed.
After that, if you store them properly in an airtight container, you can enjoy your roasted beans for 4 to 7 days. Something like the Beansafe coffee bean storage container works great!
Home Method #5: In a Coffee Roaster
If the other methods seemed to obscure for you to try and all you want to do is to own a personal coffee roaster you can use in your home, try a coffee roaster.
There are plenty of small, conventional coffee roasters that can be bought and brought in your home. They are often the size of a toaster and can create a sizable roast in a matter of hours.
In another article we reviewed the Gene Cafe CBR. For the price, it's one of the best coffee roasters on the market.
Aside from the easy setup, you get to see the process of the bean roasting before your eyes behind it's glass enclosure. However, we know you're not that obsessed with coffee to be doing that, right?
Want more options for roasting your coffee beans? Read our review about the best coffee bean roasters for your home.