In America, the coffee business has always been a competitive one, and the same goes for our Nordic neighbors, Canada. The fact is, recently, the competitive coffee landscape in Canada has begun to percolate, with McDonald's Canada opening the first in what promises to be many standalone McCafés.
With billions of coffee dollars up for grabs, McDonald's is now making a legitimate attempt to get in on the action by having the McCafé format exit the confines of the larger McDonald's restaurants chains and start cropping up on street corners everywhere on their own, perhaps a few steps away from what will prove to be their largest and most established Canadian competitor, the famous Tim Horton's.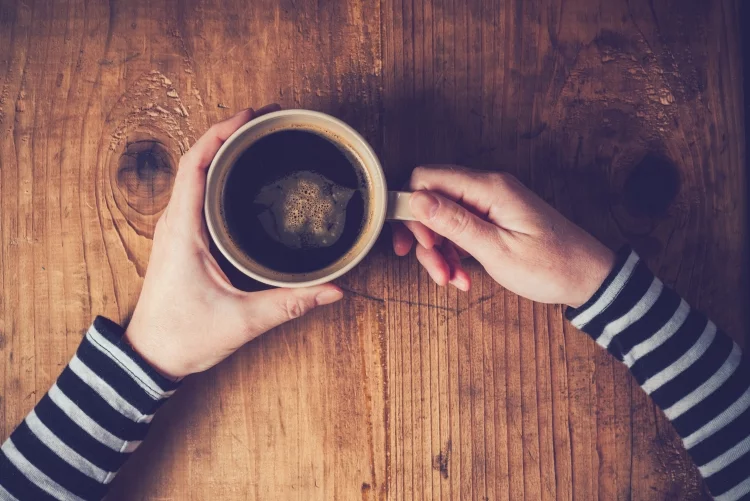 The very first of these McCafés will open up with a location in mid-December 2015 at Toronto's Union Station, with another one opening up shortly thereafter in a nearby office tower come the new year.
These standalone McCafés will procure McDonald's own line of specialty coffees, not to mention fruit smoothies, and some baked goods as well. In addition, favorites like the Egg McMuffin breakfast sandwich will be making an appearance on the menu as well.
There will be some crucial differences from the typical McDonald's restaurants in Canada and the new McCafé, in that while your average McDonald's makes the change from breakfast offerings to their world-famous burger-oriented menu come lunchtime, these new McCafés will be offering Egg McMuffin all day long. Yeah, you heard us right. McMuffins. All. Day. Long.
This will, perhaps, stem the tide of angry customers who walk into McDonald's once breakfast is over asking for an Egg McMuffin, only to be told they are no longer serving breakfast. A typical reaction to this is "WHAT???!!!"
Clearly Egg McMuffin-craving customers will get some justice now that the new McCafé will never stop serving McMuffins as long as their doors are open. Once again, that's all day long, folks, and its happening right now.
The McDonald's business plan seems to be slowly but surely changing, as it is clear that coffee and related products are too great a draw to ignore. Burgers and fries are great, but it would seem that as McDonald's looks to the future, and at all of the money being made from the café format in Canada, they have decided to shift gears a little bit and look beyond the Big Mac.
At the same time, could this be a sign that burgers and fries are waning in popularity? Only time will tell, but its hard to imagine people ever saying no to the usual McDonald's fare.
Healthier McOptions
One thing that is clear is that healthier options at McDonald's are now a part of the menu (and have been for a while now), with things like salads and wraps being added to its Canadian menus, while the U.S. has seen the launch of the all day breakfast at McDonald's.
McDonald's Canada CEO John Betts has informed the ever-curious press that these two first McCafés are being used as a pilot project in order to test the waters, in order to figure out if this is something they want to expand on in the future.
While we certainly can't predict the future, it might be safe to say that more than a couple of McCafés on Canadian streets might soon be imminent.
In a quote, Betts said, "Our customers have been asking for a bit more of a café experience, and they want more access to the internet, which means more locations."
Here's John Betts talking about coffee back in 2010. You can see they've had their mind on coffee for a while now, and I guess now is the time that things are really coming to fruition in terms of tapping into Canadian's national obsession with coffee.
Clearly, McDonald's knows the importance of listening to their customers, and if those customers are wanting more coffee, then that's what they'll be getting.
Here's a look at their McCafé menu if you haven't gazed upon it yet.
Betts went on to say that even though they haven't seen much growth overall in the coffee market in recent years, McDonald's has seen a dramatic increase in its shares ever since they introduced McCafé products back in 2011, and, even more dramatically, they have seen breakfast sales double in the past 5 years with the introduction of the all day breakfast.
"Quite frankly, McCafé turned our business around here in Canada," Betts added - so much so that McCafés are coming to grocery stores as well, as evidenced by this interview between John Betts and Canadian Business online.
University of Ottawa's Michael Mulvey, a marketing professor at the Telfer School of Management, has said that he sees in the McCafé model an opportunity for McDonald's to respond to an under-served demand in their customer base for speed and efficiency, meaning that McDonald's could succeed with their McCafé simply by being a bit faster than its largest competitor, Tim Horton's.
Also, they could strategically undercut the prices of premium coffee merchants like Starbucks, giving customers some alternatives when it comes to where they get their coffee.
One thing that also gives the new McCafé a leg up in the coffee business is that they will offer a larger selection of specialty coffees than Timmy's (as Canadians affectionately call Tim Horton's), as well as using a two-step brewing machine which is quicker than the process Starbucks uses for pouring their coffee.
Mulvey remarked, "Some of the competitors, it's not fast food, especially when you have six or eight cars in front of you at the drive-thru. If they can do it well and do it fast, that can definitely separate them from the pack."
And how does Tim Horton's feel about McDonald's declaring they are moving in on their turf - with unflinching confidence, perhaps? Well, perhaps not. When Restaurant Brands International announced that McCafé was coming to town, there was a swift shuffling of the deck with Tim Horton's changing its top brass soon after the announcement was made.
"It's time to convene a meeting and get their best minds together," Mulvey said, "This is not something to be ignored."
Tim Horton's has 3800 stores across Canada, with some towns literally having a Timmy's every two blocks and much of the Canadian lifestyle, particularly in the winter months, life seems to revolve around Timmy's steaming hot brews.
Comparatively, Starbucks is no slouch and has 1200 locations in Canada, while McDonald's has 1400 restaurants, and soon to have 2 standalone McCafés, so it clearly has some catching up to do.
Thanks for reading!