The purpose of this article is to teach people who have no previous experience how to grind coffee beans using their coffee grinder at home.
As you might guess, there's a few simple guidelines you should follow in order to do this correctly - and you will thank yourself later as your coffee or espresso will be delicious!
Coffee Grind Size Matters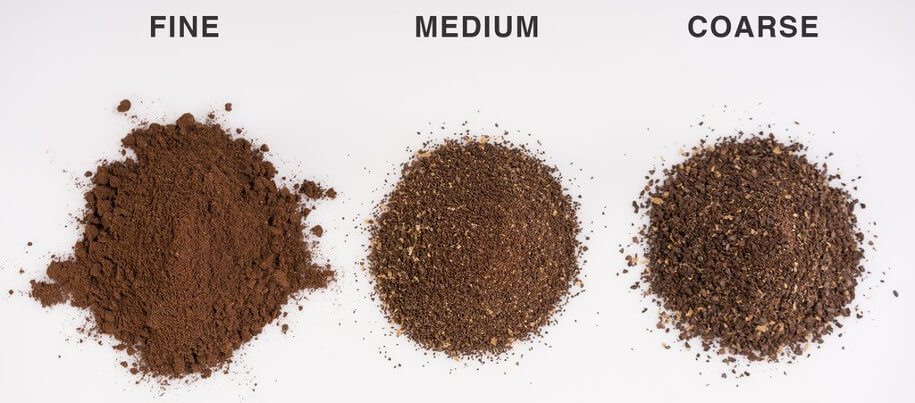 Of course, learning how to grind coffee beans yourself, whether you're looking for a coarse French Press grind, or a finer espresso grind, can be a rewarding experience in more ways than one.
Really, there are two main rewards; one being learning a new skill, and the other benefit being fresh, delicious coffee you've made yourself! Plus, you save money by making coffee at home. 😀
Eventually, with practice, we know you'll be preparing cups of black gold that can make the best bartista in town's coffee taste like dishwater.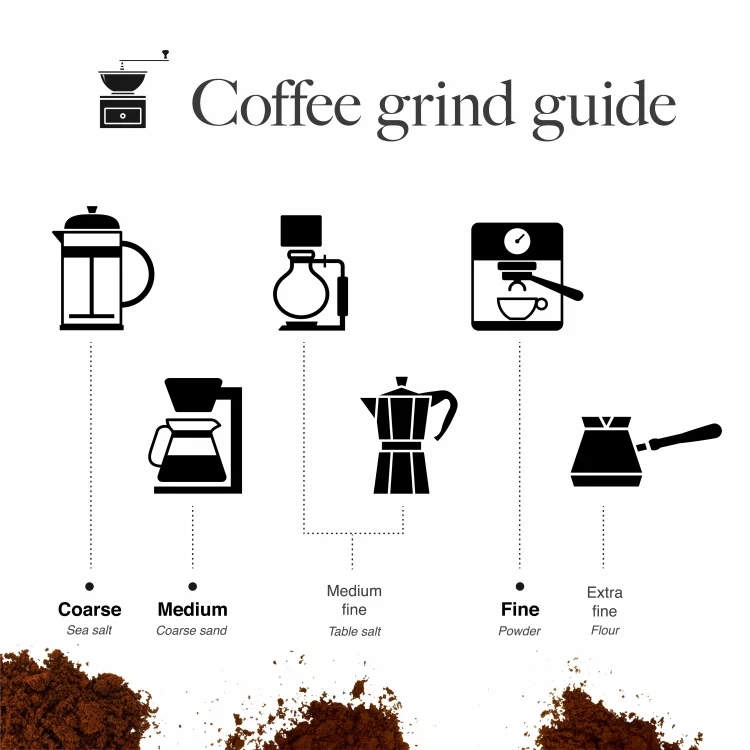 Well, maybe not, but at least it will put a few things into perspective where suddenly you will know if your local barista has been trained or not.
But lets not get ahead of ourselves, we still need to learn how to grind those beans.
Grind Size & Brewing Method
The main thing to know when you are about to grind coffee beans is being aware of the brewing method you will be using after the beans are ground up, because this will determine the grind size you want.
Here's a quick video from the folks at Whole Latte Love which illustrates this point perfectly.

As you can see, there's no one answer for how to grind. It will always depend on your brewing method.
So, depending on which of the type of brewing method you'll be using (and there are many ways to brew), you will need to adjust grind sizes to get the results you want.
By grind size, we mean the coarseness or fineness of the grind as this picture shows us.